72-Hour Slow-Cooked Short Ribs
It Takes 3 Days to Make These Delicious Short Ribs but It's Totally Worth It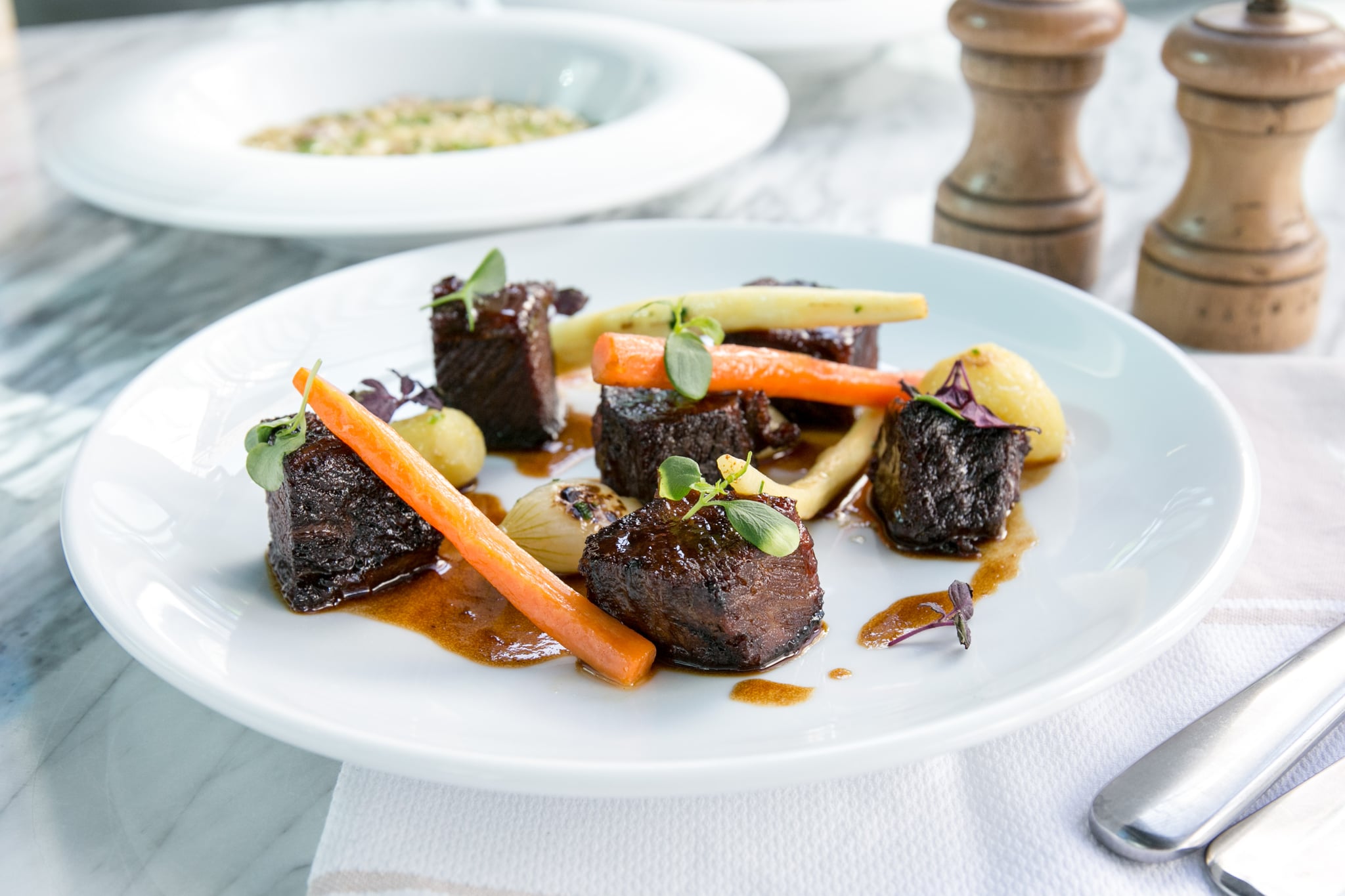 These 72-Hour Slow-Cooked Short Ribs from Dubai restaurant, Bazxar, are very much worth the wait.
72-Hour Slow-Cooked Short Ribs
Bazxar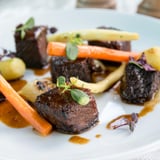 Ingredients
MASTER STOCK
1l Brown chicken stock
2l White chicken stock
1l Water
250ml Light soy sauce
150ml White wine vinegar
200g Sugar
40g Fresh ginger
5 clove Garlic
3 pods Cardamom
2 Cinnamon stick
10g Mandarin peel
Bouquet (4 cloves, 4 anises, 1tsp Sichuan pepper, 3 pcs dried chili, 1 tsp cumin seeds, 1tsp fennel seeds)
SPICE MIX
1g Clove
0.20g Chili dried
2g Star anise
25g Black pepper
18g Coriander seed
12g Fennel seeds
5g Cumin
35g Sichuan pepper
2.5kg Angus short ribs (Boneless)
BBQ SAUCE
75g Shallot
40g Garlic cloves
70g Tomato paste
15g Spice mix
60g Brown sugar
130g White soy
85g White vinegar
10ml Garlic oil
Directions
FOR THE MASTER STOCK:
Add all the ingredients and boil. Once boiled bring to room temperature.
FOR THE SHORT RIBS:
Season the short ribs with the spice mix, sear the meat for browning.
Drop in the stock and cover with the foil and film.
Cook at 75 degrees Celsius for 72 hours.
FOR THE BBQ RIBS:
Sautee all the dry items add the liquid ingredients reduce to the texture and blend it. This will be the sauce for the ribs.
PLATING:
After the 72 hours, remove the meat, strain the stock and reduce it.
Portion the ribs for 6 people, heat in the oven and glaze with the BBQ sauce.
Garnish with roasted potatoes, parsnips, shallots and carrots.
Information
Category

Main Dishes

Yield

6

Total Time

2 days, 23 hours, 59 minutes, 59 seconds