Abu Dhabi Restaurants Required to Serve Emirati Food
Expect to See a Lot More Emirati Food on Menus in Abu Dhabi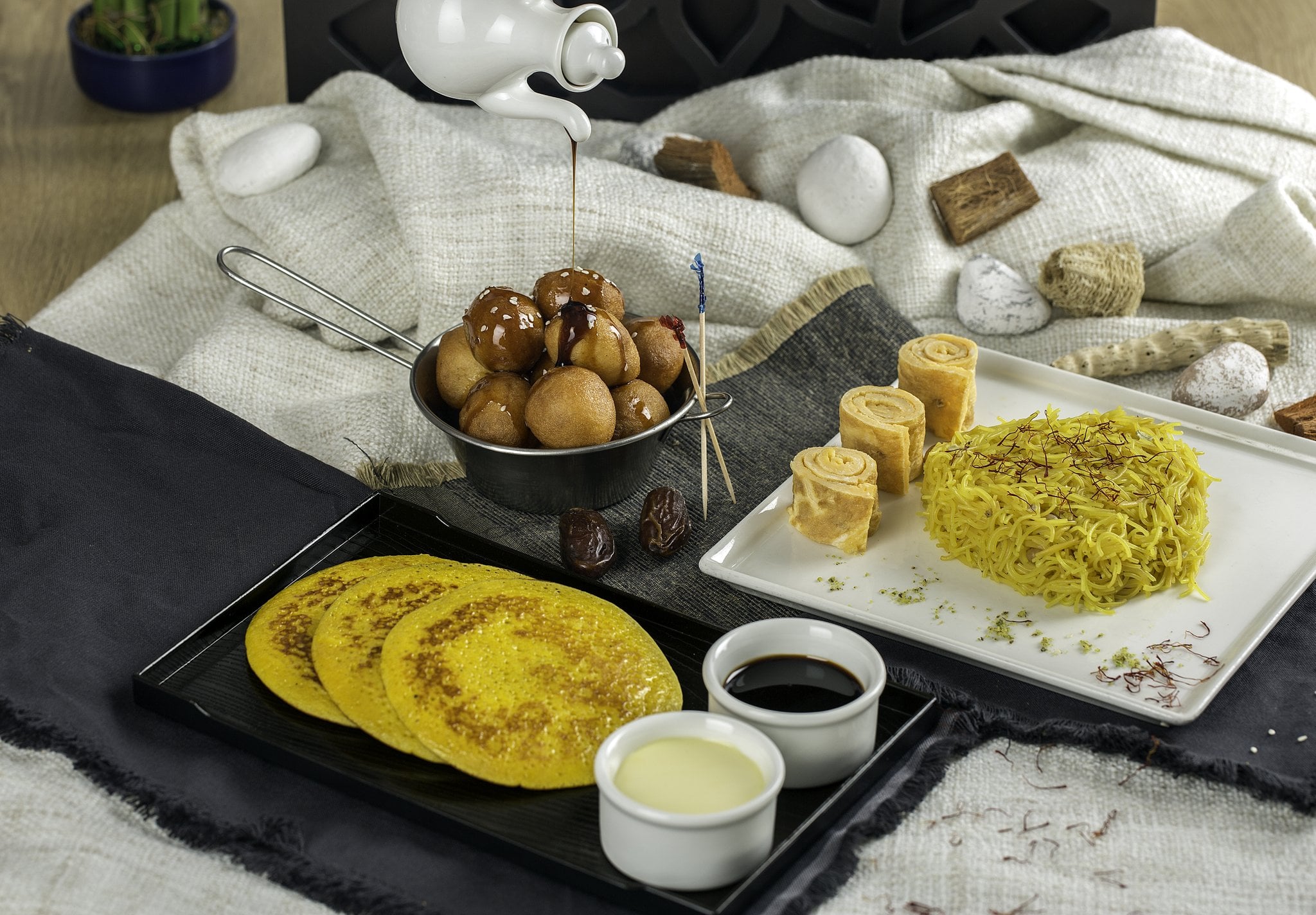 It's easy to live in the UAE and never try Emirati cuisine...but missing out on the local food is really a shame.
Now, a new program launched in Abu Dhabi makes it easier than ever to eat locally, and we're hoping it spreads to the other Emirates as well!
Launched by the Abu Dhabi Tourism and Culture Authority, the program will require four and five star hotels in the nation's capital to serve Emirati food at all-day-dining restaurants. The restaurants are encouraged to serve a minimum of three dishes (the dishes must also be labeled) at breakfast, lunch, and dinner buffets.
Additionally, The National reports that each dish will be accompanied by a card that tells the history of the dish and its ingredients.
It's not just restaurant-goers who have the chance to try out the cuisine: room service menus will also feature a minimum of two Emirati breakfast, lunch, and dinner dishes.
"Abu Dhabi is a melting pot of cultures and the authenticity of Emirati cuisine has been somewhat lost in the contemporary renditions of traditional cuisine," said Saif Saeed Ghobash, director general of the Abu Dhabi Tourism and Culture Authority. "Through this programme, we strive to conserve and promote the emirate's culture, history and traditions. A key to that is using our rich cuisine to ensure optimal engagement for visitors seeking fully immersive cultural experiences."
We're excited to see more Emirati dishes on menus around town!
Image Source: Local Bites Cafe