Apple Pie Bar Recipe
Apple Crumble Bars Are Like Pie For Crust Lovers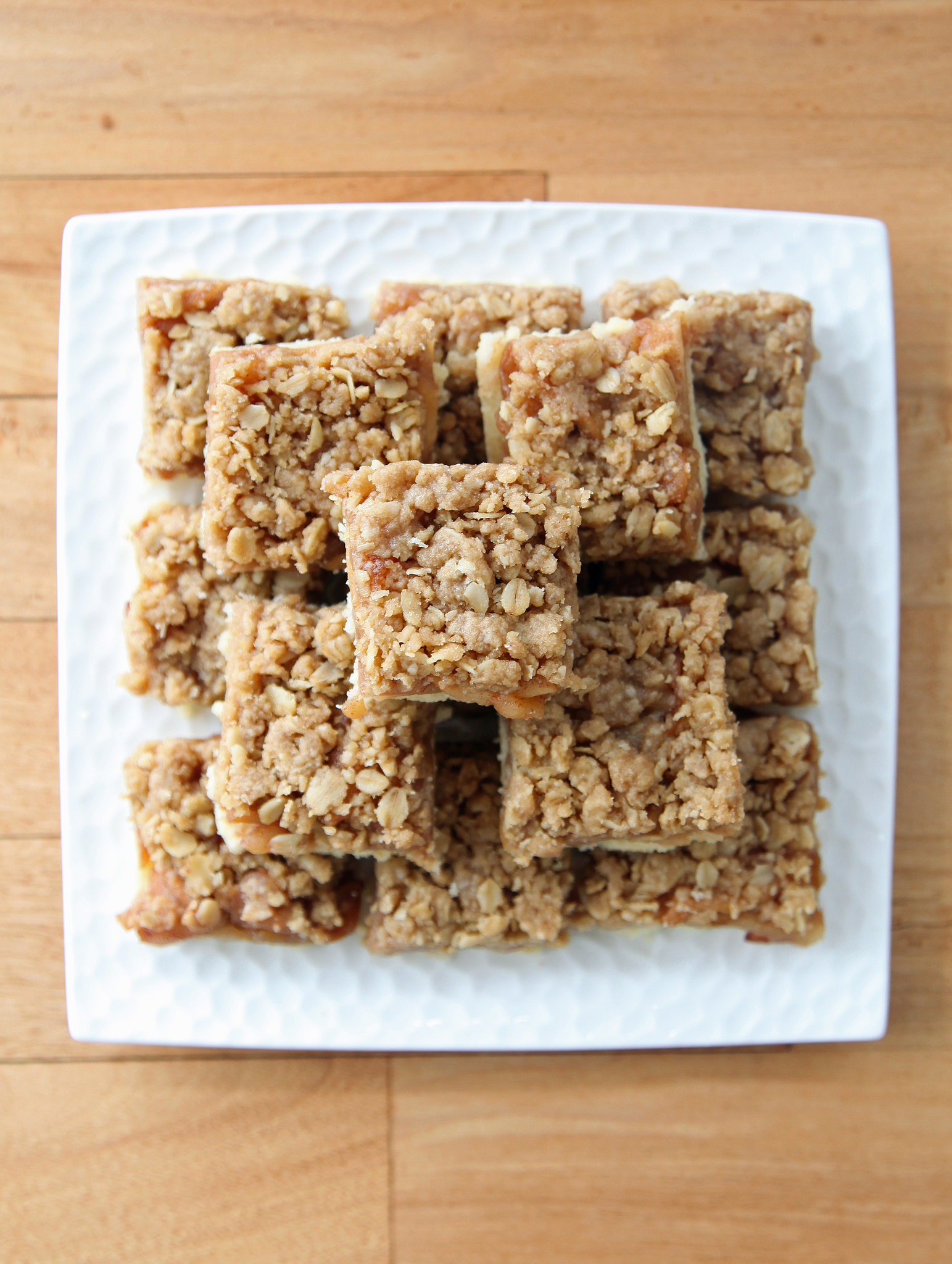 If pie crust gets you in a tizzy, or you've ever been tempted to pick the buttery topping off of a crumble, these apple pie bars are the dessert for you. Not to say that they skimp on the filling — there's plenty juicy, spiced apples to go around — but compared to a slice of classic apple pie, the balance is more in the crust's favor.
Though more time-consuming to make than your average bar cookie, these are an easy sweet to whip up, plus they make a generously sized batch. They're a great candidate for potlucks and bake sales and can even be made ahead and frozen (and later thawed). In short: the effort expended pays off in spades.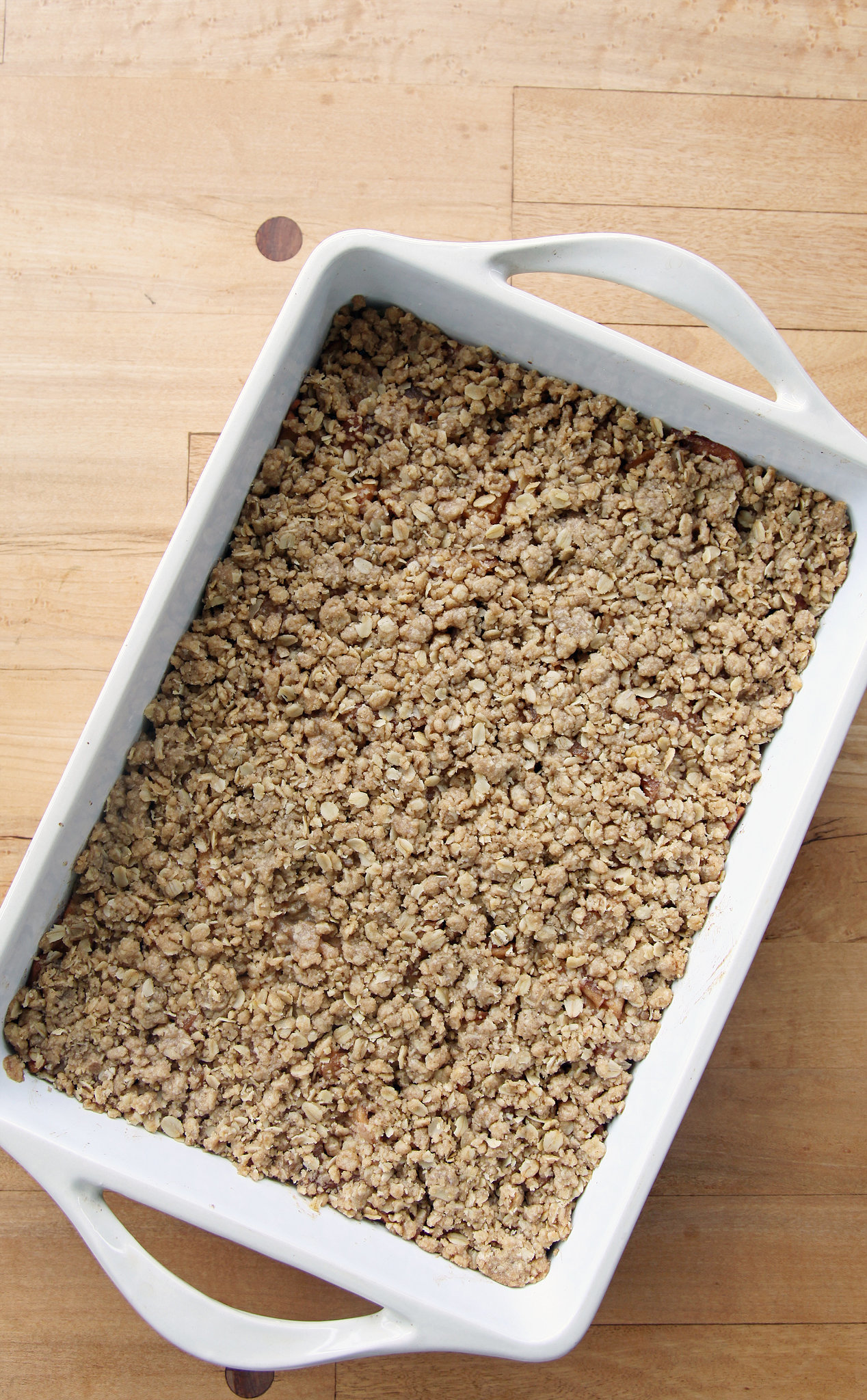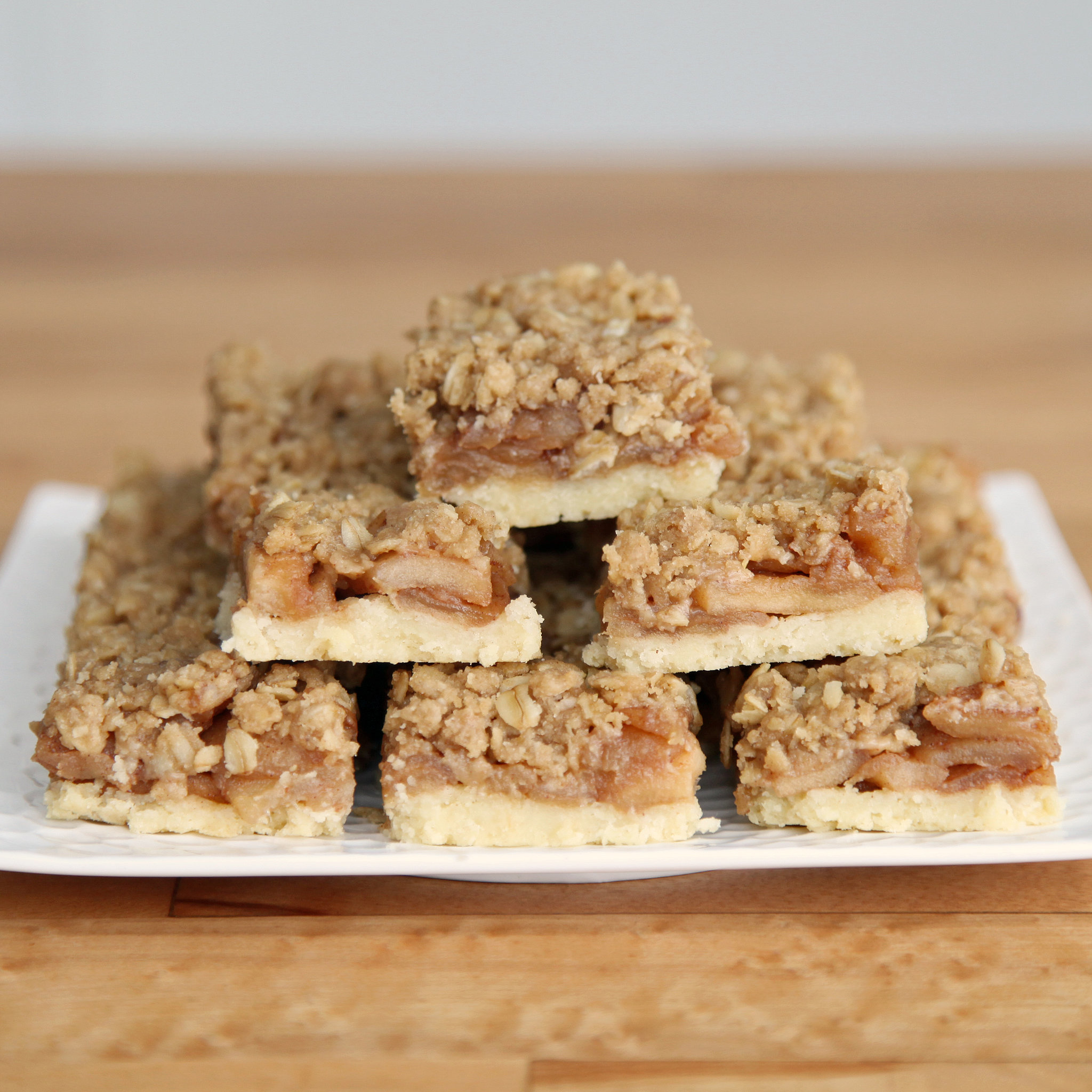 Notes
Make sure to cook the apples in two skillets or batches (as instructed). If cooked all at once, the apples won't caramelize properly. The bars can be stored in an airtight container at room temperature for 4 days or frozen for up to a month.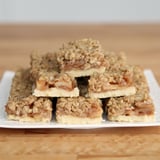 Ingredients
For the crust:
1 1/2 cups all-purpose flour
1/4 cup granulated sugar
1/2 teaspoon kosher salt
12 tablespoons unsalted butter, cubed and chilled
For the filling:
6 tablespoons unsalted butter
1/2 cup dark brown sugar
1/2 teaspoon kosher salt
12 firm tart apples (about 6 pounds), such as Pink Lady, Honeycrisp, or Granny Smith, peeled, cored, and thinly sliced
1 tablespoon cinnamon
1/4 teaspoon freshly grated nutmeg
Juice of 1/2-1 lemon, depending on how tart your apples are
1 cup water, as necessary
For the crumble:
3/4 cup all-purpose flour
1 cup old-fashioned oats
1/2 cup dark brown sugar
1/2 teaspoon cinnamon
1/2 teaspoon kosher salt
8 tablespoons unsalted butter, cubed
Directions
Preheat the oven to 350°F.
Make the crust: In a large mixing bowl, whisk together the flour, sugar, and salt. Cut the butter in using a pastry cutter or the tines of a fork until it is in roughly pea-sized pieces and a very loose, shaggy dough has formed. Transfer to an ungreased 9-by-13-inch baking dish. Spread it out evenly over the dish and press it in firmly. Bake for 25 to 30 minutes, or until light golden brown and fragrant.
Make the filling: Meanwhile, in each of 2 large skillets (or in 2 batches), melt 3 tablespoons of the butter with 1/4 cup of the brown sugar and half the salt. Add the apples to the skillets and cook over high heat, stirring occasionally, until softened, about 10 minutes. Stir half of the cinnamon, nutmeg, and lemon juice into each skillet. Cook until the apples are caramelized and very tender and the liquid is evaporated, about 10 minutes longer. Scrape up any bits stuck to the bottom of the skillets and add up to 1/2 cup of water to each pan to prevent scorching. Let cool.
Make the crumble: In a large mixing bowl, whisk together the flour, oats, brown sugar, cinnamon, and salt. Rub the butter in with your fingertips until a shaggy crumble forms.
Evenly layer the apple filling on top of the crust. Evenly sprinkle with the crumble and bake for 30-35 minutes or until the crumble is golden brown.
Let the bars cool completely, then use a large chef's knife to cut into 2-1/4-inch (or smaller) bars.
Information
Yield

20 (2 1/4-inch) bar cookies
Image Source: POPSUGAR Photography / Nicole Perry