Apple Tarte Tatin
This Dessert Recipe Is Healthy If It Has Fruit in, Right?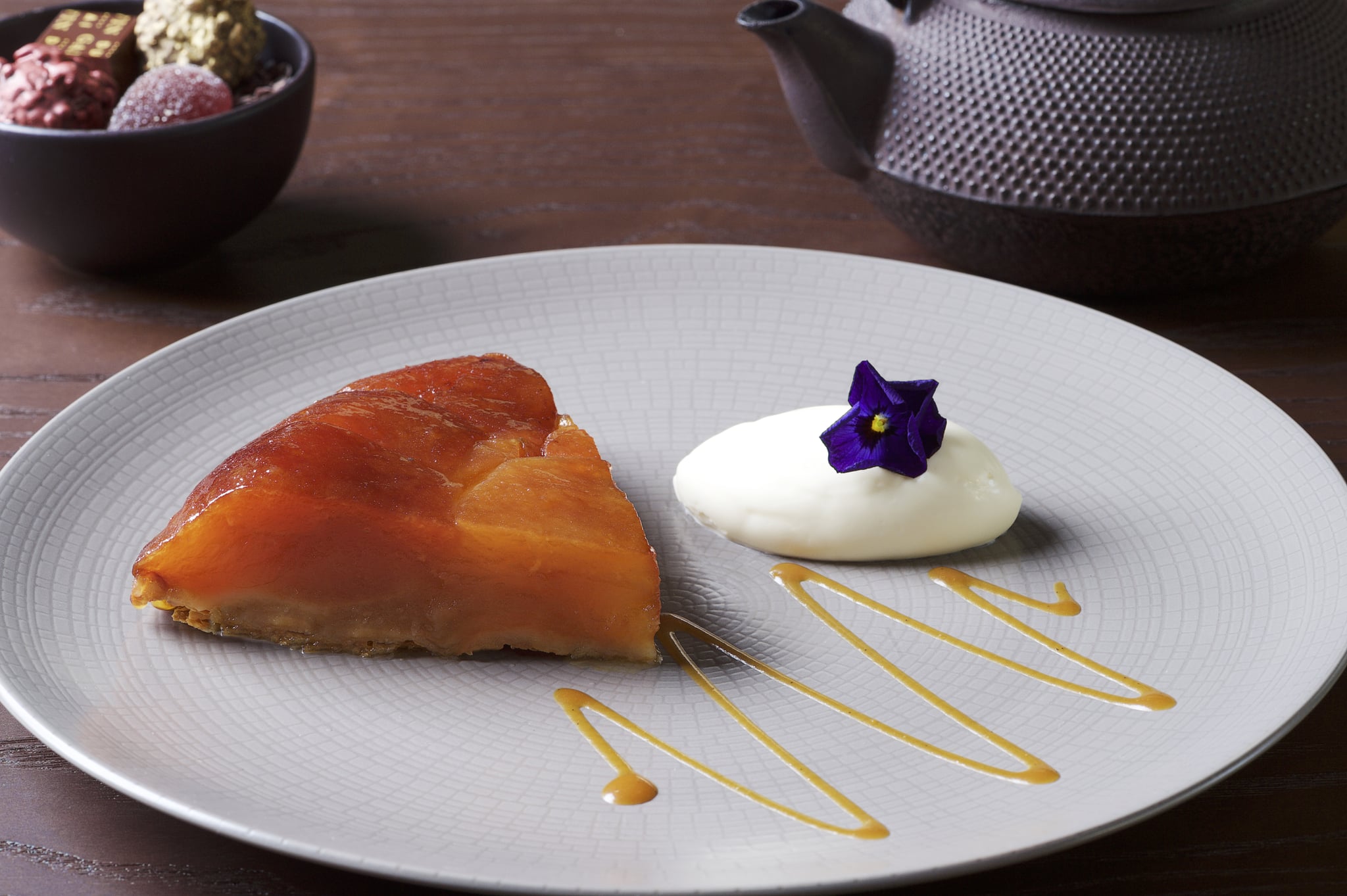 With seven apples in this recipe, it must be one of your 5-a-day right? Try making this Apple Tarte Tatin from Galvin Dubai restaurant.
Apple Tarte Tatin
Galvin Dubai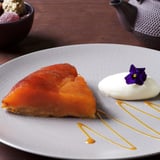 Ingredients
40g Cream Fraiche
20g Salt caramel
1 Borage flower 1
FOR THE APPLE TARTE TATIN:
7 Apples
115g Salted butter
130g Sugar
Directions
FOR THE APPLE TARTE TATIN:
Line each mold with 115g salted butter and 130g sugar.
Place 14 halves of apple around the dish sideways in.
Caramelize on the stove placed on top of tin foil to stop dripping caramel from burning.
Place pre-rolled puff pastry disc which has been docked several times on top of apples making sure the edge is tucked in.
Bake at 165 degrees for 40 minutes.
Open door and let out steam then bake for further 50 minutes.
Turn out onto a plate and smooth down all apples to make tight and neat.
Allow to cool the cut into 6.
FOR THE SALT CARAMEL SAUCE:
Bring milk and split vanilla bean to a boil.
Mix sugar and yolks together.
Pour on boiling liquid, while stirring.
Return to heat and cook until coats back of a spoon.
Pass through fine strainer and chill over and ice bath until cold.
TO SERVE:
Cut the apple Tatin and plate.
Scoop ice cream and plate with a borage flower.
Information
Category

Desserts

Cuisine

English/Scottish/Irish