Arabic Dessert Recipes From Restaurant Chefs
7 Arabic Restaurant Desserts That You Can Recreate at Home
That moment at the end of a restaurant meal when the dessert is so good but you just can't quite finish it is a painful one.
Do you eat what you can manage? Cram it in anyway or take it home to enjoy later? But there's nothing like enjoying a sweet treat freshly cooked, so thanks to these chefs at Dubai restaurants we have the perfect formula to create the exact recipes.
Enjoy!
Um Ali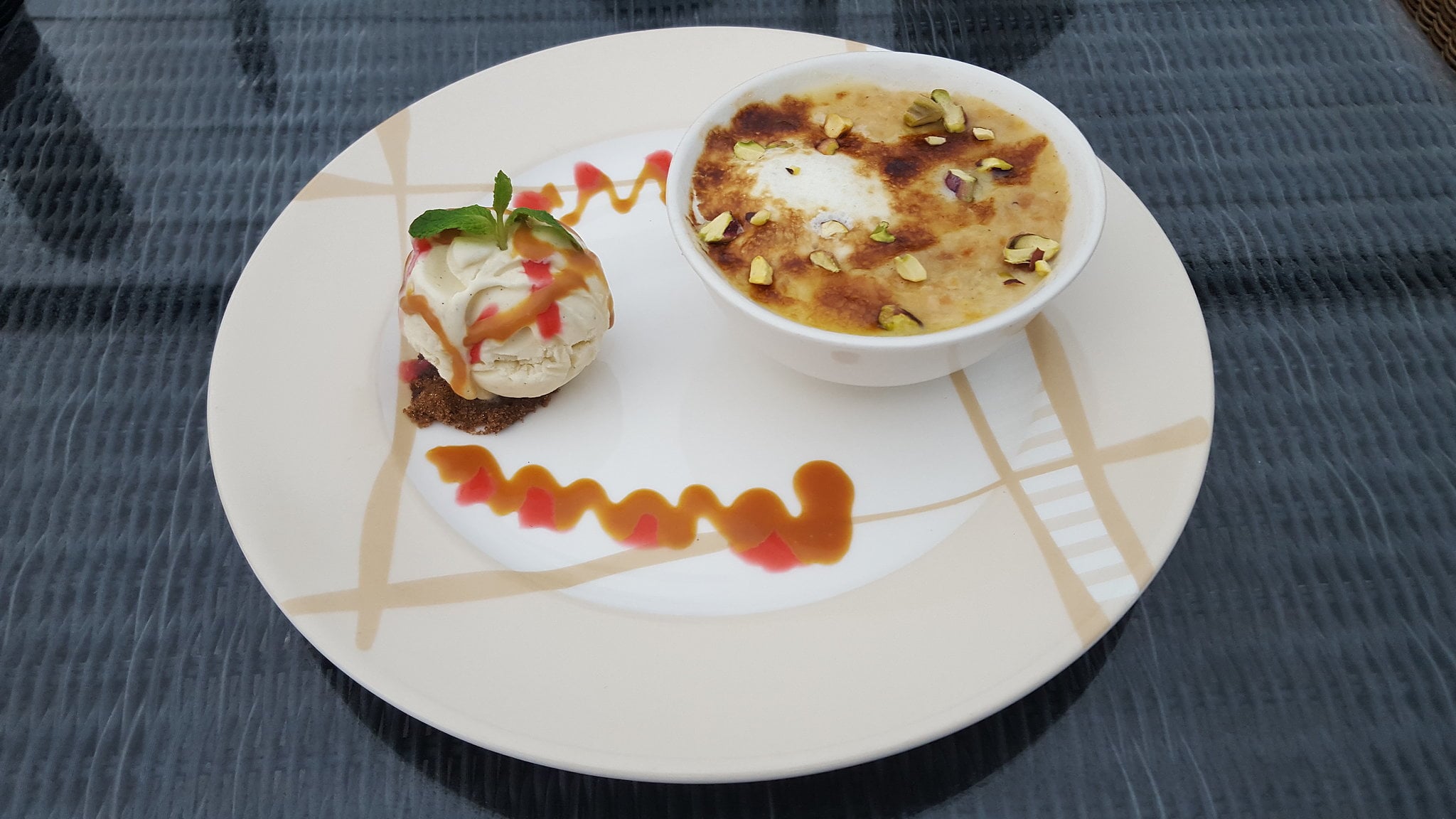 Picked up in Egypt and popular throughout the MENA region, Um Ali is similar to bread pudding and goes great served with a scoop of French vanilla ice cream.

Layali Lubnan
Layali Lubnan is a cold semolina infused with rose water and topped with cream and sugar syrup, which means there's barely any cooking involved.

Sticky Date Pudding
For example this sticky date pudding combines the Middle Eastern favorite of dates. Learn how to make the treat served at Dubai Mina A'Salaam Hotel restaurant Hanaaya.

Basbousa sweet cake
Try whipping up this traditional Middle Eastern Basbousa sweet cake, Basbousa, from Al Hadheerah restaurant at Bab Al Shams Resort & Spa.

Assedat Bobar Mousse
This Assedat Bobar Mousse recipe from contemporary Emirati restaurant Seven Sands in Dubai's JBR will take over your penchant for cheesecake.

Luqaimat
Siraj Restaurant in Dubai's Souk al Bahar shares their recipe for the traditional Arabic sweet dough ball dessert that is Luqaimat.

Mughli
Mazaher restaurant's recipe for Mughli Pudding (similar to rice pudding) has only 10g of fat, 18 carbs, 23mg of sodium and no cholesterol.