Asia Asia Dubai Brunch Review
Asian Food Fanatics Will Obsess Over This Bottomless Dubai Brunch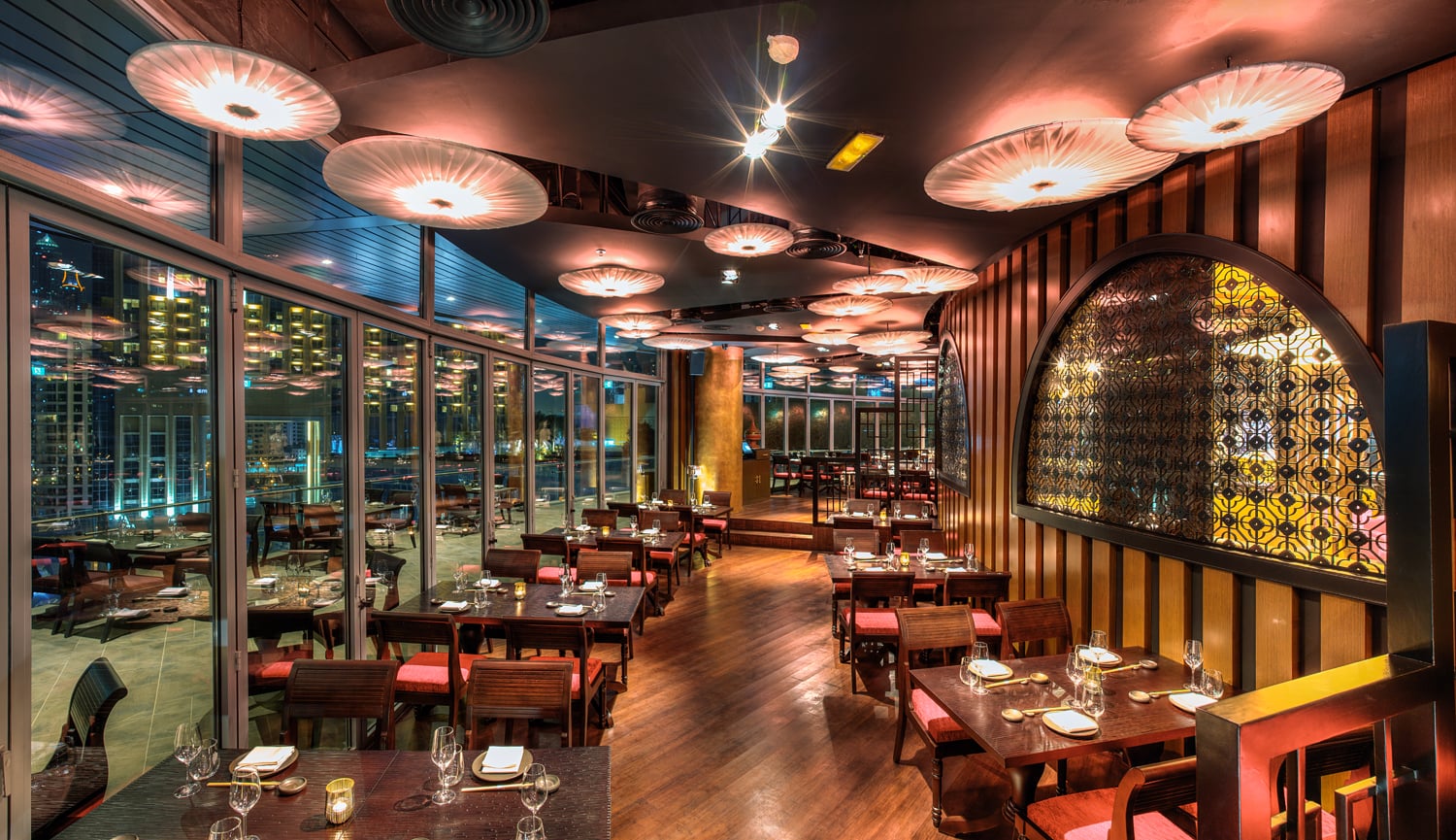 If you could pretty much east sushi and dim sum all day everyday, then you've come to the right place because this Dubai restaurant offers it in unlimited quantities every Friday between 2 p.m. and 5 p.m. A later start than most brunches in the city, Asia Asia conveniently allows you time for a lie-in before filling your guts with the best in Asian cuisine.
Depending on which package you purchase (soft drinks AED295, house beverages AED395, Prosseco AED495 and champagne AED649) the experience begins with a choice of the restaurant's signature cocktails if you choose one of the alcohol-based options. The Prosecco package allows Bellinis in addition to the Aperol Spritz, Asian Negroni (made with saki), and Watermelon Martini which comes with the house option.
Then it's time to select from the menu which features over 40 food items. If you planned carefully (and arrived feeling ravenous) it's quite possible that you and friends could make your way through all the options, sharing of course. But realistically you'll want to try what sounds good and order seconds if it's a winner.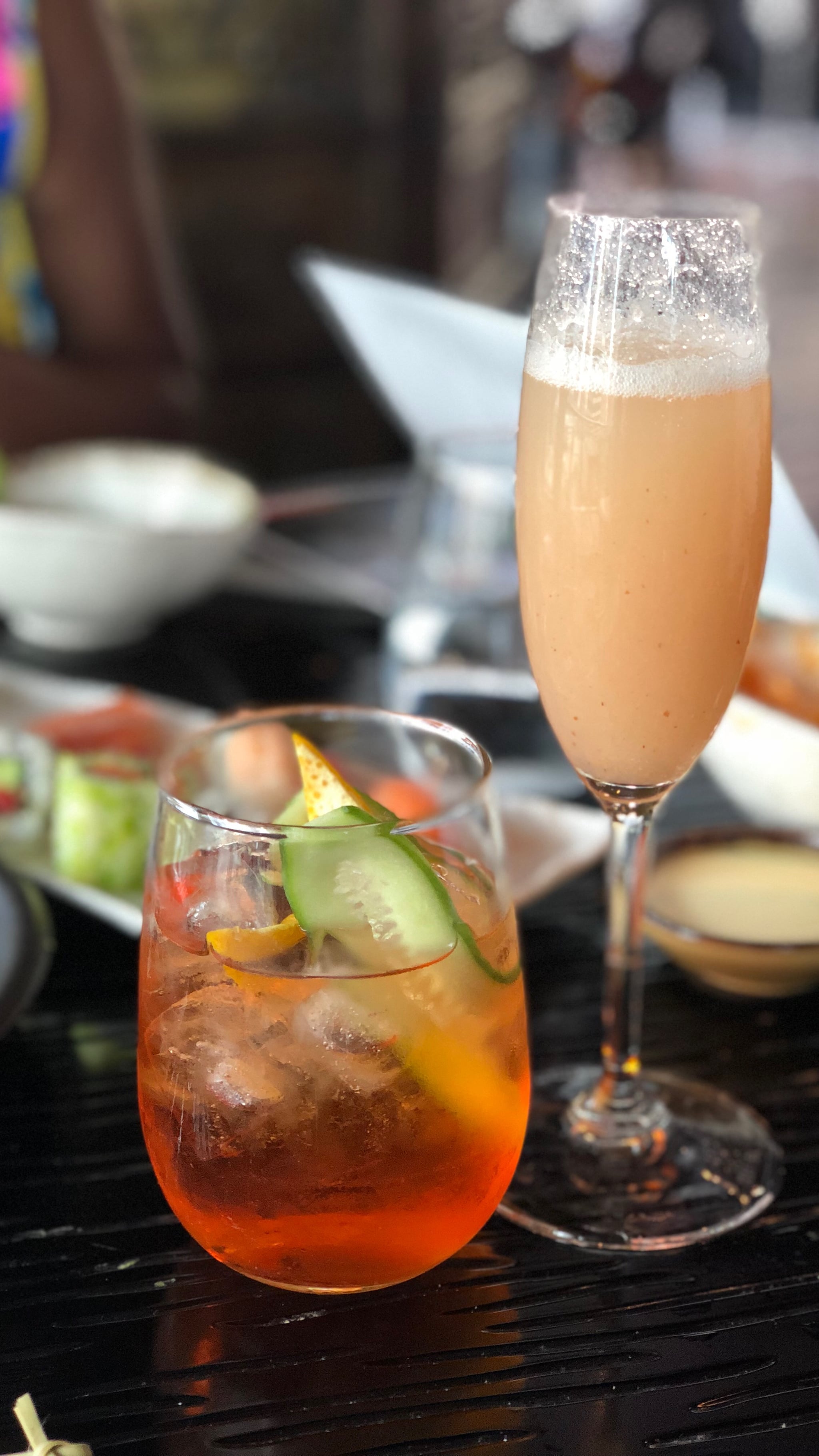 Must-try items include the shrimp tempura with chili and lime aioli (get a seaweed salad to balance it out as the dressing is quite heavy) and the miso marinated salmon.
The venue vibes with a mix of people, couples, friends, families with children… and plays funky beats over the course of three hours and beyond. So stay post brunch to check out the terrace as the sun goes down and cleanse the palate with a selection of fruit, flan and other mini sweet bites from the desert platter.