Asiate Mandarin Oriental New York Review
This New York Restaurant's Take on Hummus Might Be More Fabulous Than the Views Around It
There's so much to see and do in New York that you'll be hard-pressed to experience all of the city in a matter of days, unless you scope out the right places. And when it comes to dining, this Big Apple venue offers it all, from stunning food and drink to gorgeous views of the city. Asiate is Mandarin Oriental's super slick restaurant that, with two walls lined with floor-to-ceiling windows, offers incredible views of the skyline as well as the beautiful tree-lined Central Park.
But the inside is just as pretty as the outside, a pink and white theme runs throughout, with accents on the patterned chairs, carpet and floral embellishments on the table. Despite the colorful look, the restaurant isn't just a novelty place for "ladies who lunch," it manages to maintain an air of sophistication and attracts businessmen hosing clients too.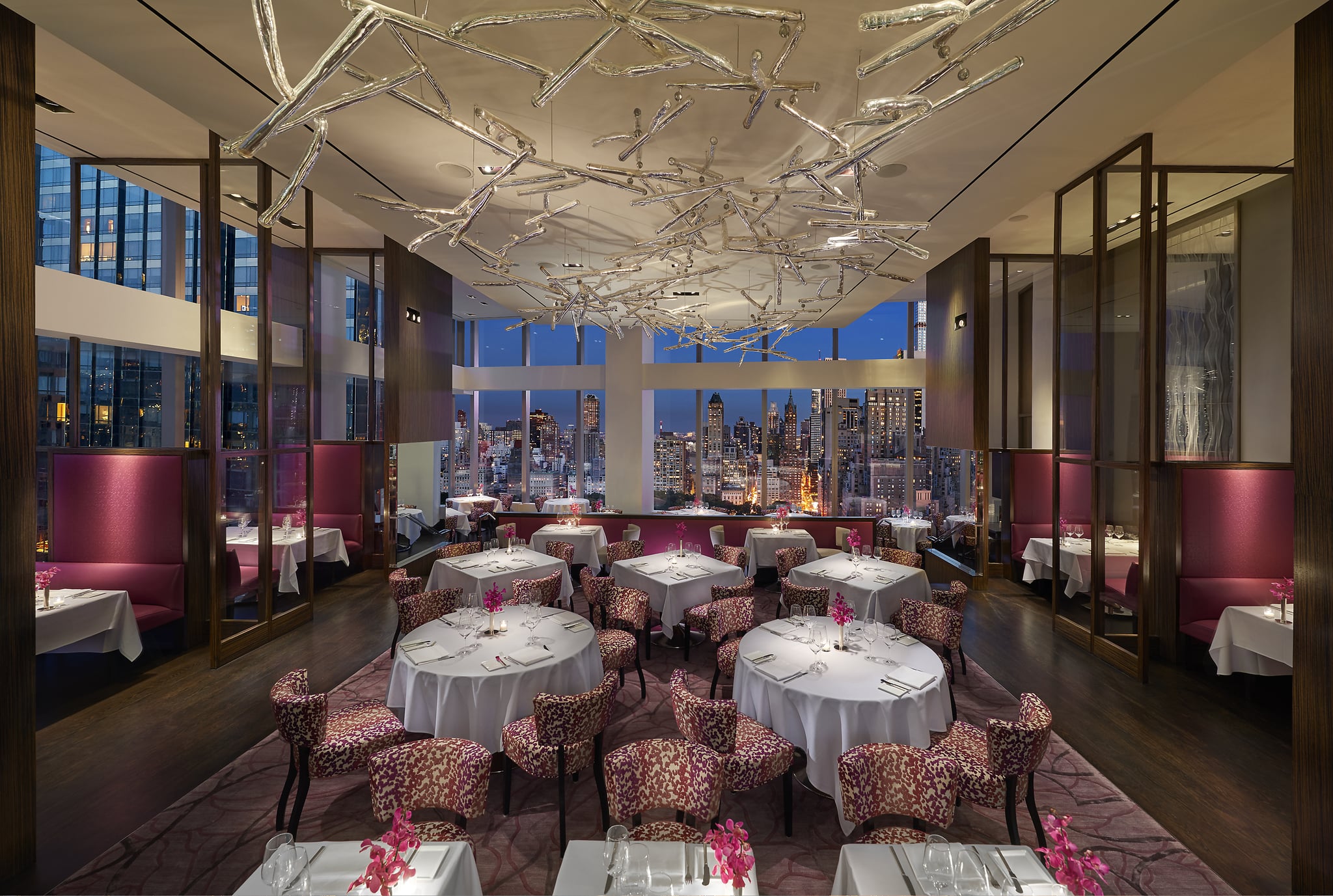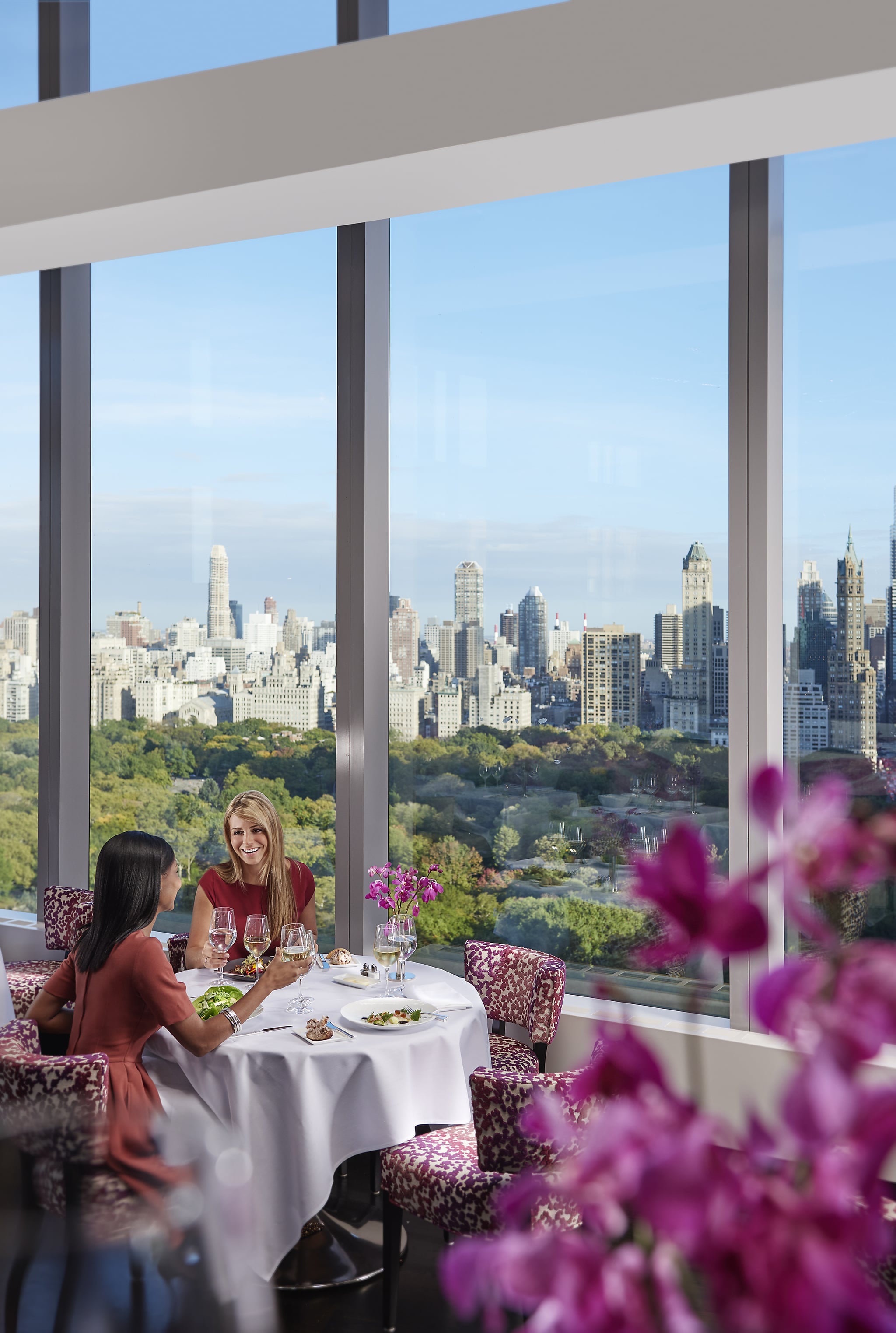 No matter what you order you'll be impressed thanks to the huge effort that goes into the presentation of every dish. Take the Lentil Hummus for example; at $18 it sounds rather pricey for a starter but what arrives at your table is almost too pretty to eat. Drizzled with lemon oil and sprinkled with Hawaiian Hibiscus salt, homemade vegetable chips are dunked in it, making Chef Cyril Renaud's creation the most attractive plate of hummus you've ever seen.
Other bites worth ordering include the Seared Spanish Octopus (with cauliflower puree, charred grapefruit and kalamata powder) starter, plus Nettle Pasta and Seared Cod mains. Not sure what to get for dessert? The Strawberry Shortcake should win every time and it's not what you'd expect.
The deconstructed dish comes with small chunks of Pink Velvet Cake, lime and creme fraiche ice cream. The combination of flavors and textures pleasantly surprise.