Assedat Bobar Mousse Recipe From Seven Sands in Dubai
Cheesecake Has Got Nothing on This Assedat Bobar Mousse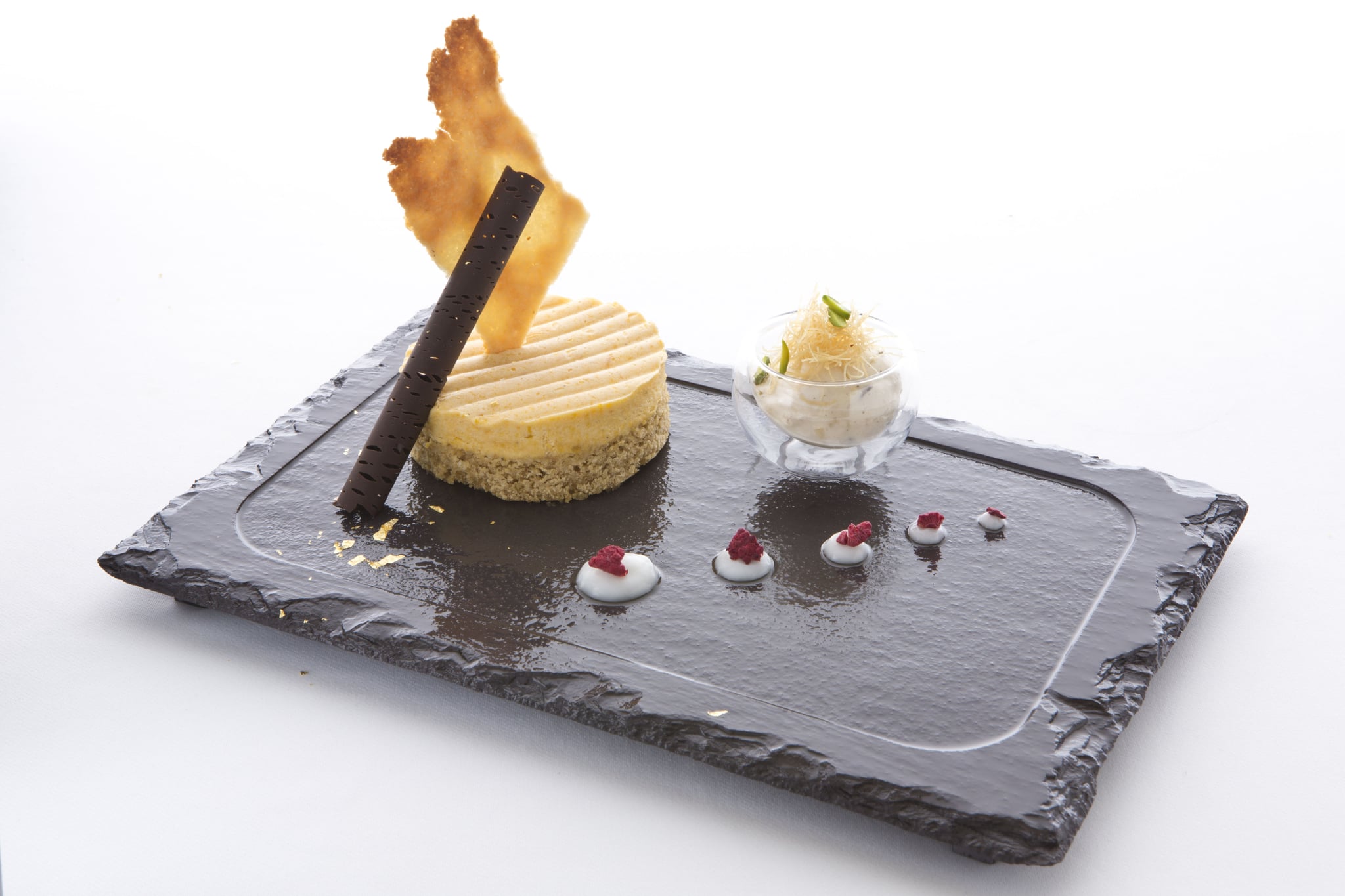 Try this Assedat Bobar Mousse recipe from contemporary Emirati restaurant Seven Sands in Dubai's JBR.
Assedat Bobar Mousse
Seven Sands restaurant
Ingredients
For the coconut and honey biscuit:
250 gm whole eggs
125 gm brown sugar
150 gm honey
175 gm flour
5 gm baking powder
100 gm desiccated coconut
250 gm ghee melted
For the Assedat mixture:
750 gm Assedat Bobar
125 gm honey
Pinch of nutmeg powder
20 gm gelatin
375 gm whipped cream
One scoop of vanilla ice cream
Directions
Beat eggs, brown sugar and honey together
Mix the dry ingredients - flour, baking powder & desiccated coconut and add them to the mixture.
Finally add melted ghee.
Pour over a 60x40 baking tray and bake @ 180°c for 15 minutes.
Now for the Assedat mix; heat the Assedat Bobar, honey, and nutmeg powder to about 40°C and blend into a smooth paste.
Add melted gelatin and fold in the whipped cream.
Place honey and coconut biscuit into the 60x40 frame and pour Assedat mixture over it. Serve with Vanilla ice cream.
Information
Category

Desserts

Cuisine

Mediterranean/Middle Eastern

Yield

4

Total Time

14 minutes, 59 seconds