Atkins Recipes: Low Carb Creamy Garlic Zucchini and Pea Soup
This Creamy Garlic Zucchini and Pea Soup Recipe Will Make You Forget You're on Atkins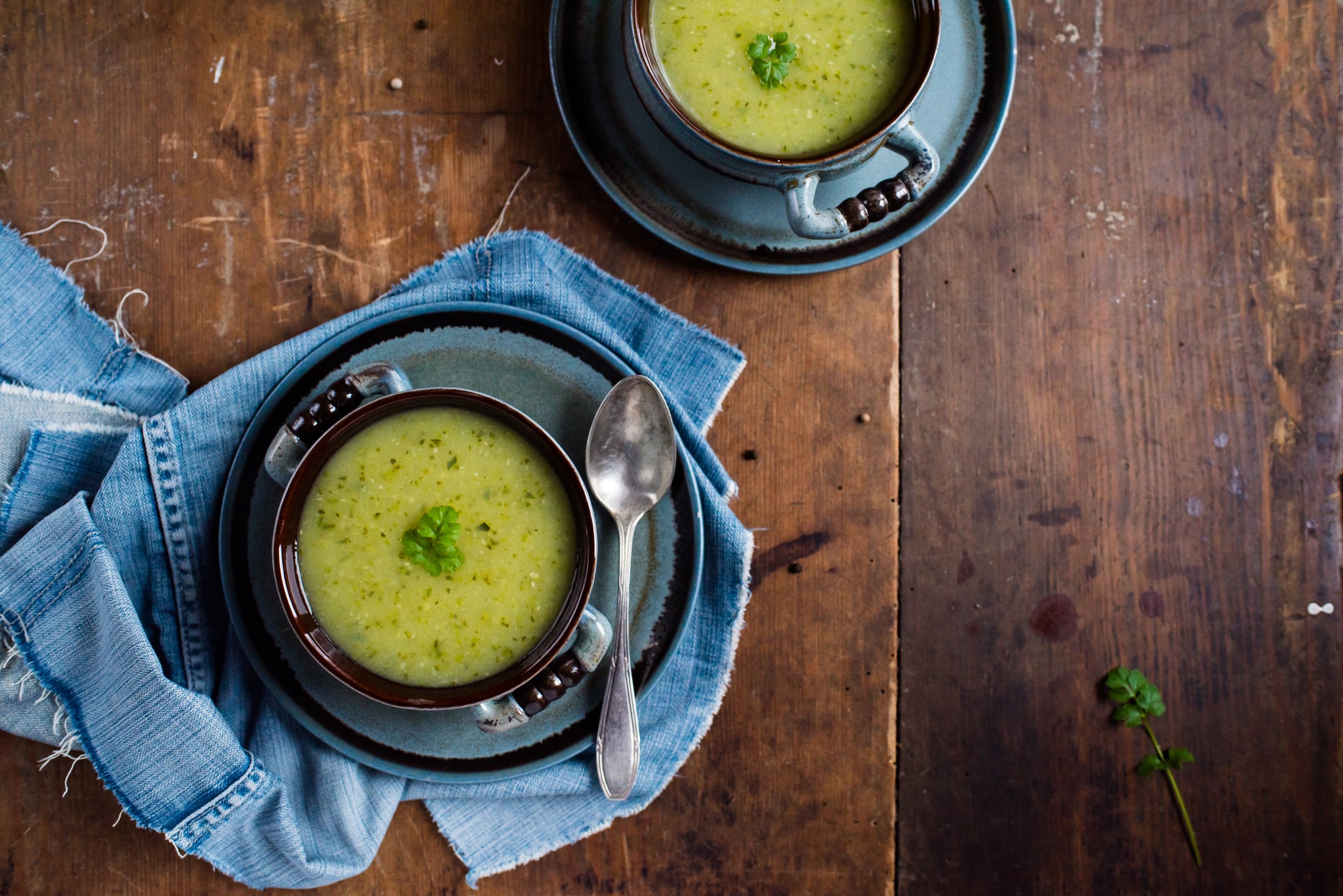 With only 5.4g of net carbs, 3.2g of protein and 6.1g of fat, this New Atkins Lifestyle diet Creamy Garlic Zucchini and Pea Soup recipe is the perfect dinner for those on a high protein eating plan and will help take the edge off when you're craving carbs.
Creamy Garlic Zucchini and Pea Soup
Atkins
Ingredients
1 1/2 cups Chicken Broth
4 cloves Garlic
1/2 medium Zucchini
1/4 cup Green Peas (Frozen)
1/2 tbsp Heavy Cream
1/2 tsp fresh Dill
1/4 tsp Salt
1/8 tsp White Pepper
Directions
In a medium saucepan, bring broth and garlic to a simmer; partially cover and cook 16 minutes, until garlic is very tender.
Add zucchini and cook 6 to 8 minutes, until it is tender but still bright green.
Add peas and cook 1 minute more.
With a slotted spoon, transfer solids to a blender and purée until smooth, adding only enough broth to process.
Add remaining broth and cream and blend until smooth.
Add Pernod or dill, salt and pepper.
If serving hot, return to pot to heat through; if serving cold, refrigerate until chilled.
Information
Category

Soup

Yield

2

Total Time

24 minutes, 59 seconds
Image Source: Atkins