Avocado Oil Uses
12 Practical Uses For Avocado Oil That Will Blow Your Mind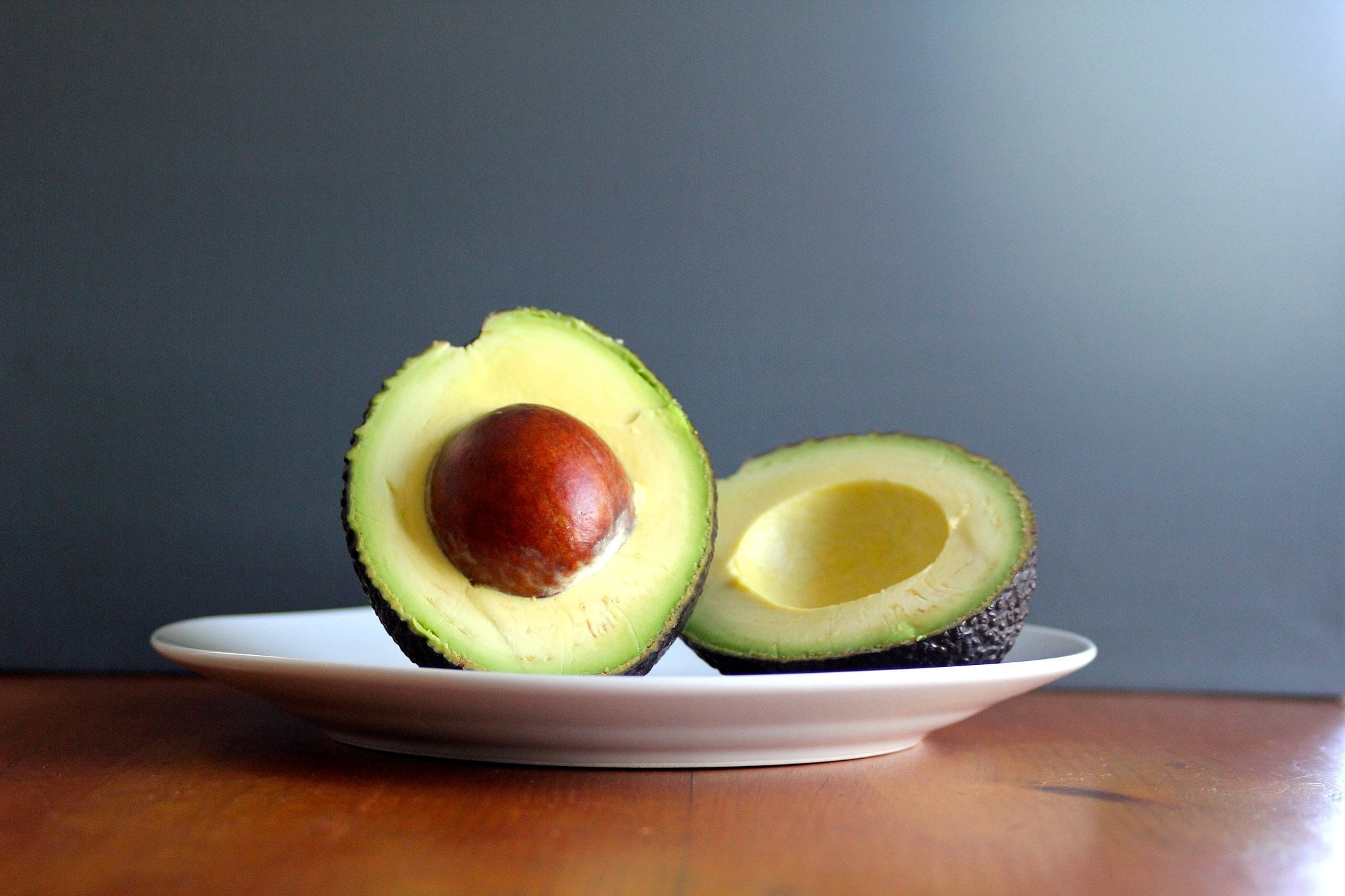 If you're obsessed with avocado, because of its delicious flavor but also all the good that it brings to your body, let us introduce you to a more concentrated version: avocado oil. Sure, it's not as satisfying as biting into the perfectly ripe avocado over toast, but the oil of your favorite fruit packs a ton of benefits and can easily replace your usual canola or olive version.
Avocado oil comes from the pulp of the fruit and contains a high level of nutrients, specifically monounsaturated fatty acids and omega-3s, which help with heart health and a slew of other conditions. Its bland flavor — we mean that in a good way — isn't overpowering, making it a seamless addition to salad dressings and even cakes. And we promise that's not all. Scroll ahead for 12 easy applications for your new everyday staple.
Because it has a high smoke point, it's perfect for searing, frying, and baking, without fearing it'll get stuck to the pan or burn quickly.
To lower cholesterol, use avocado oil instead of dressing on your favorite salad.
You can also use it as a replacement for fats, like butter, in baking — its mild flavor won't change the taste of your favorite cake or cookies.
The oil is so similar to olive oil, we'll be shocked if someone spots the difference when you drizzle avo oil over hummus, popcorn, pizza, grilled veggies, or bread.
"Avocado oil is super hydrating and anti-inflammatory; it also contains chlorophyll, which oxygenates and brightens the skin," says Joanna Vargas, celebrity facialist and founder of Joanna Vargas Skin Care Collection and Salon, located in New York City. She suggests the following nourishing and exfoliating recipe: Mix half of a mashed avocado, 1 tablespoon of avocado oil, and 1 teaspoon of coconut palm sugar. Apply to skin and leave on for 10 to 15 minutes. Remove gently with a warm cloth.
Those hydrating and anti-inflammatory properties also help to ease the itch and pain of psoriasis and eczema flares.
You can use it in place of coconut oil in your hair routine, too. Lupita Nyong'o is a fan. Apply a generous amount on strands from roots to ends, and rinse after a few minutes for a deep conditioning treatment.
Having trouble finding an eye makeup remover that doesn't sting your eyes? Pinterest swears by avocado oil on a cotton pad.
Some studies suggest eating avocado oil helps your body to absorb other nutrients because of its high lipid content, which helps to process carotenoids, an antioxidant found on bright veggies and fruits, like tomatoes. Add a touch of it to your caprese salad to reap the benefits.
Avocado oil has been tested for wound healing with good results, because it increases the production of collagen. Use it on cracked heels and minor cuts.
Its thick but fast-absorbing consistency makes it the perfect fit for DIY soap.
The green tint in avocado oil is sometimes used as a wood polisher for decks and furniture.
Image Source: POPSUGAR Photography