Baci Perugina Chocolate Recipe Like Hershey's Kisses
The Iconic Chocolate Candy You Never Knew You Could Make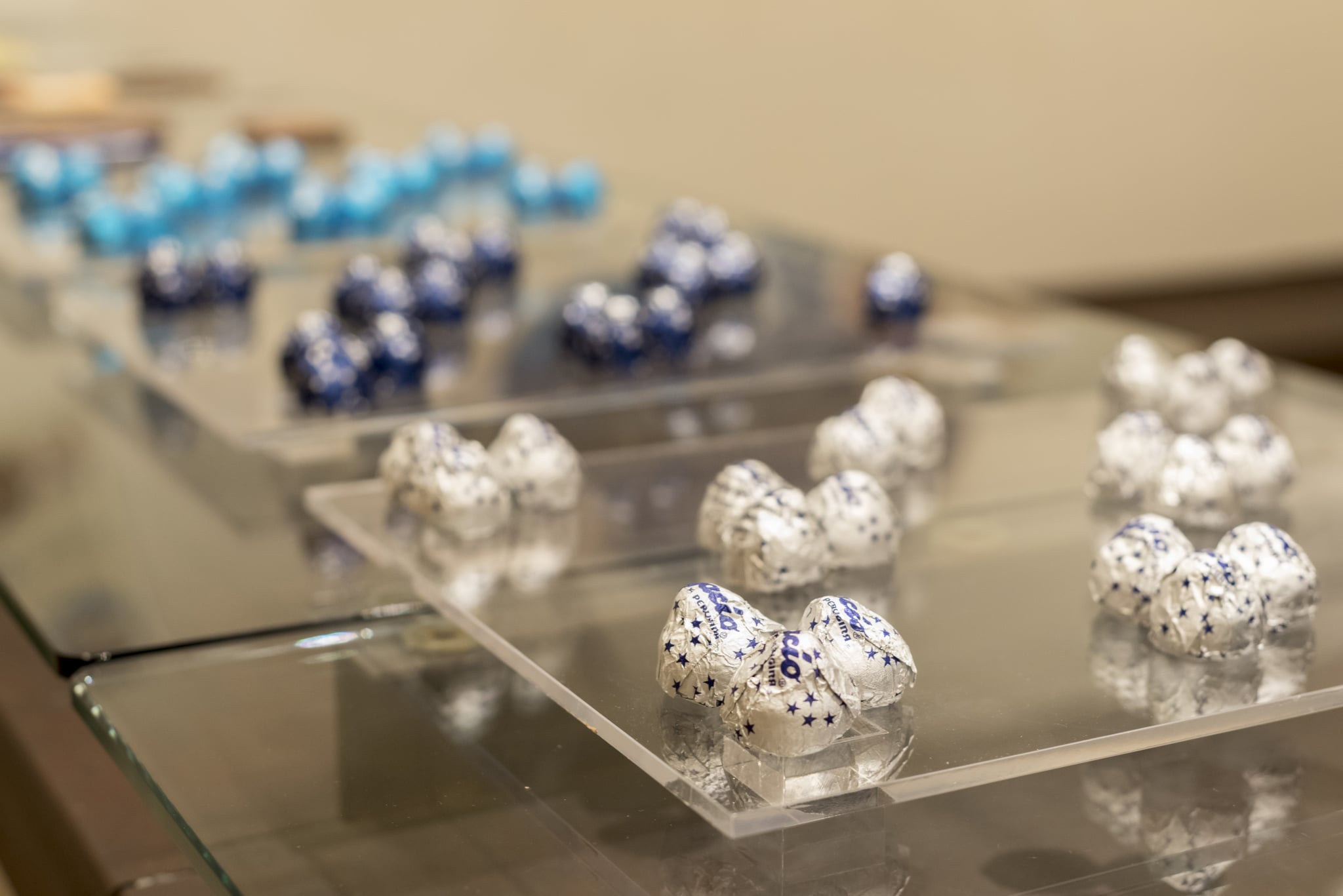 The Baci is like Italy's version of the Hershey's Kiss. Literally meaning "kisses," the chocolates are filled with hazelnuts, dipped in chocolate, and wrapped in an iconic foil wrapper that contains a love note. If you've never them before, you're seriously missing out — the creamy chocolate ganache filling and crunchy hazelnuts create a taste that's similar to Ferrero Rocher.
While visiting Italy with Buitoni, I got the exciting opportunity to attend a class at the Perugina School of Chocolate and learn how to make the iconic chocolate candy for myself. Now that I know how easy the recipe is, I can't wait to make these for my family and friends, especially as an edible gift. It's never too early to start thinking about Christmas, right? If you go nuts for the combination of chocolate and hazelnut, you'll want to make these ASAP.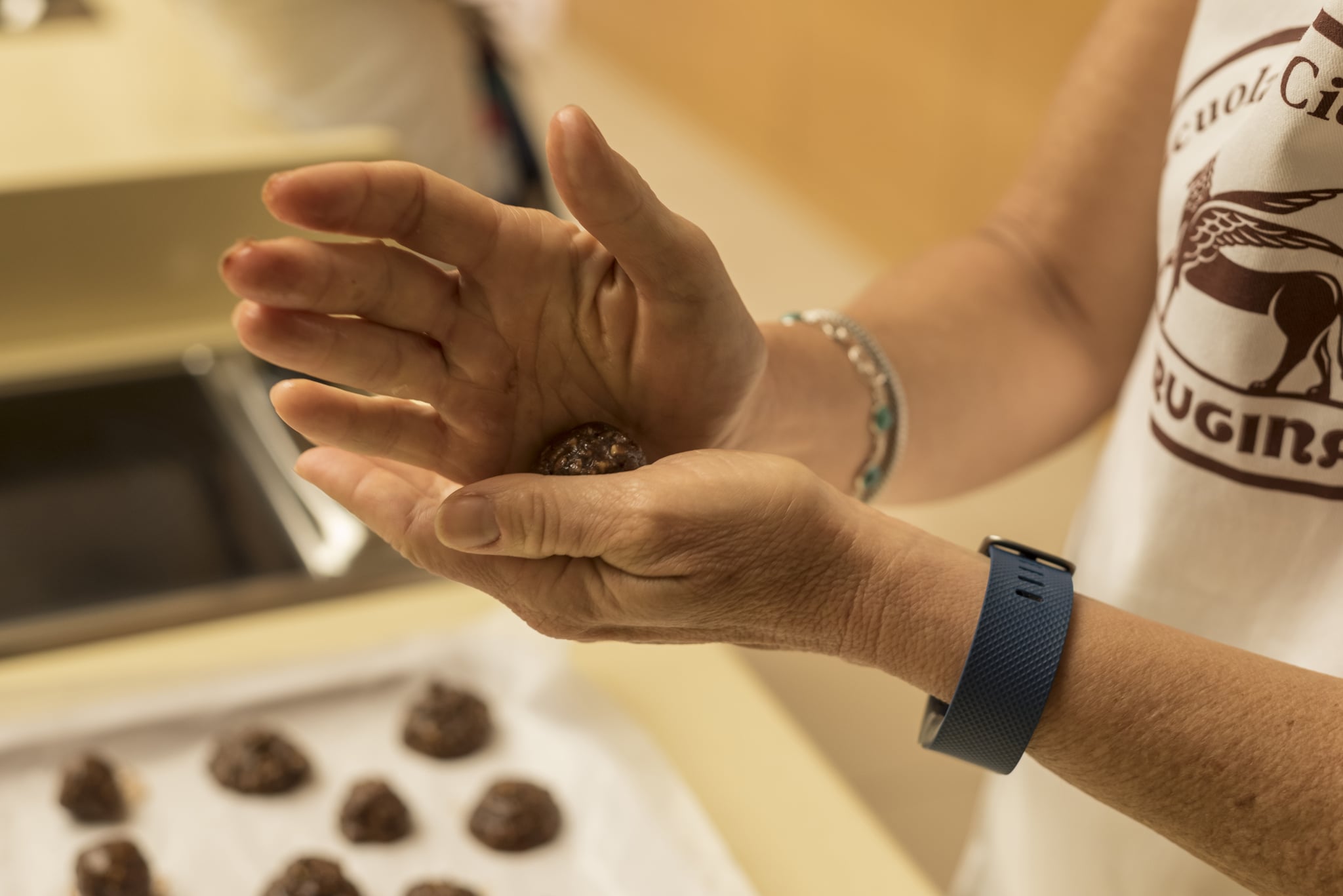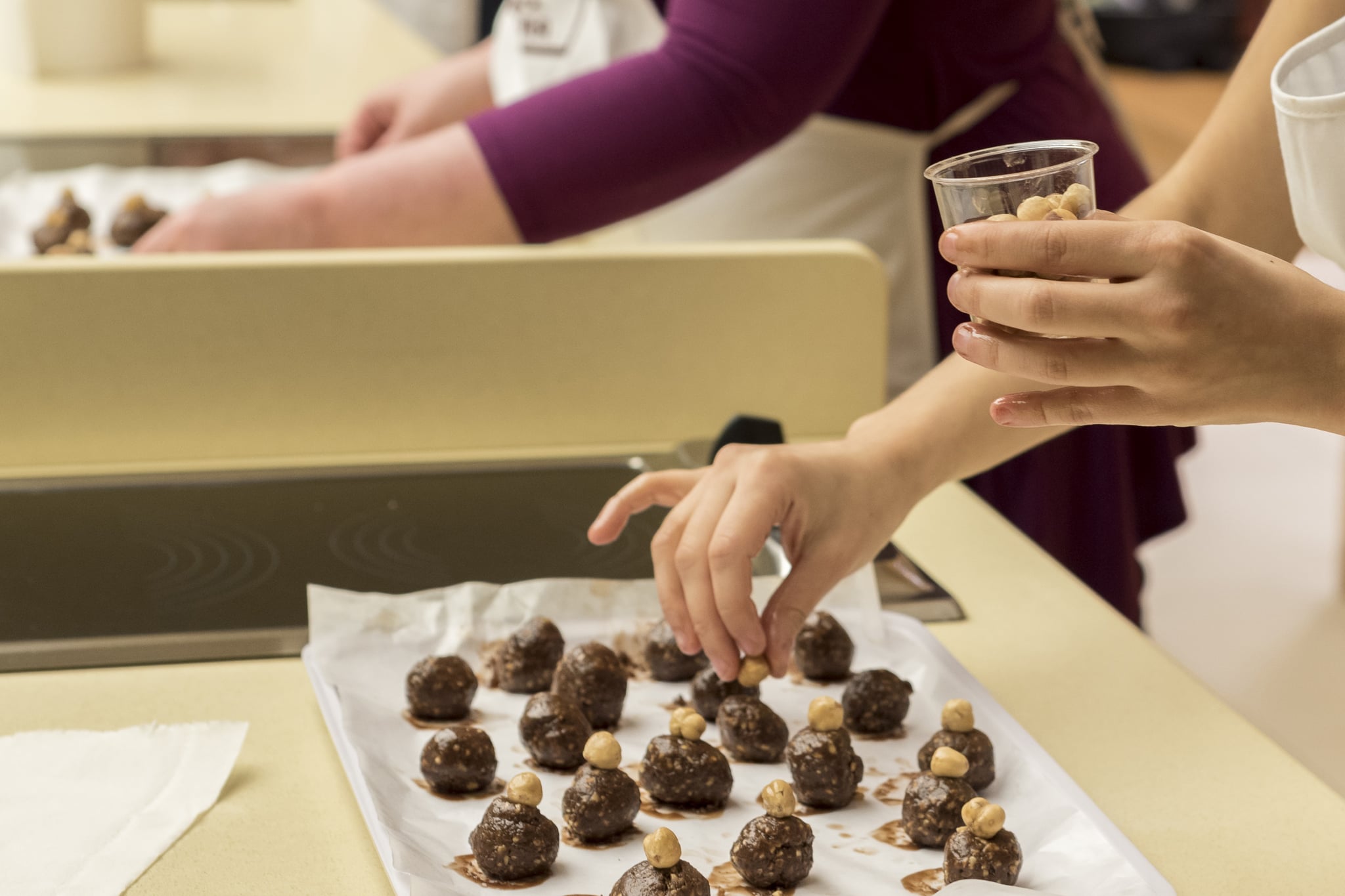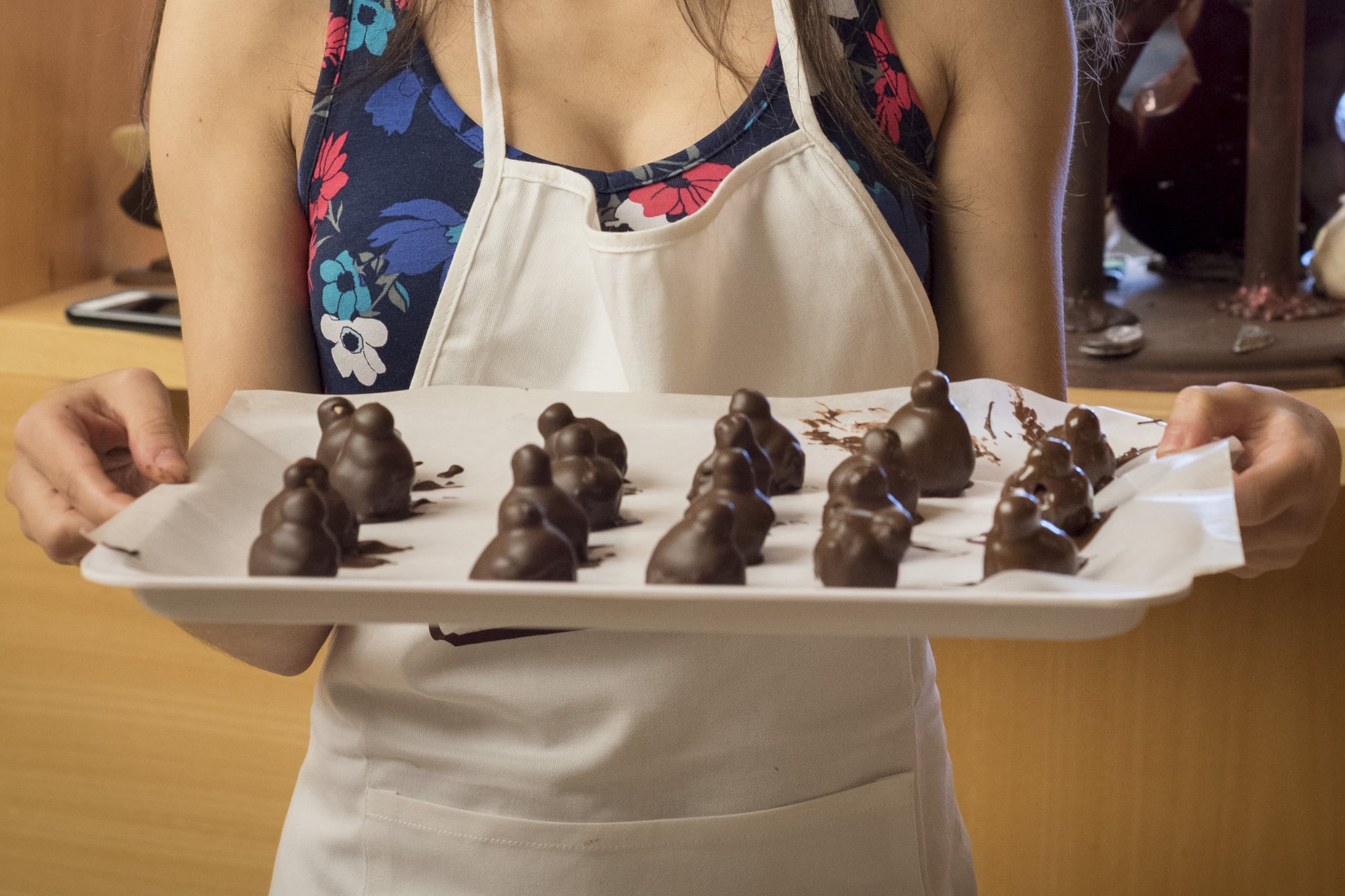 Ingredients
1/3 cup heavy cream
1 cup milk chocolate, chopped
1/2 cup roasted hazelnuts, chopped
1 cup (8 ounces) dark chocolate
About 20 whole roasted hazelnuts
Directions
Bring the cream to a boil.
Remove from heat and add the milk chocolate, and mix until smooth and creamy.
Stir in the chopped hazelnuts, and let cool to room temperature.
Meanwhile, carefully temper dark chocolate (preferably using a double boiler).
Add the chocolate-hazelnut mixture to a pastry bag, and pipe small balls (about 1-inch thick) on a baking sheet lined with parchment paper. Use your hands to roll into a perfect ball shape.
Gently press one whole hazelnut into the top of each ball — you just want it to rest on top, not be squished in.
Using a fork, dip each ball into the melted dark chocolate and cover fully. Place back on parchment paper, and freeze until chocolate is set, about 10 minutes.
Store in an airtight container for up to 30 days.
Information
Category

Desserts, Chocolate

Yield

About 20 Baci