Bahrain Makes Largest Oreo in the World
So, Bahrain Made the Largest Oreo in the World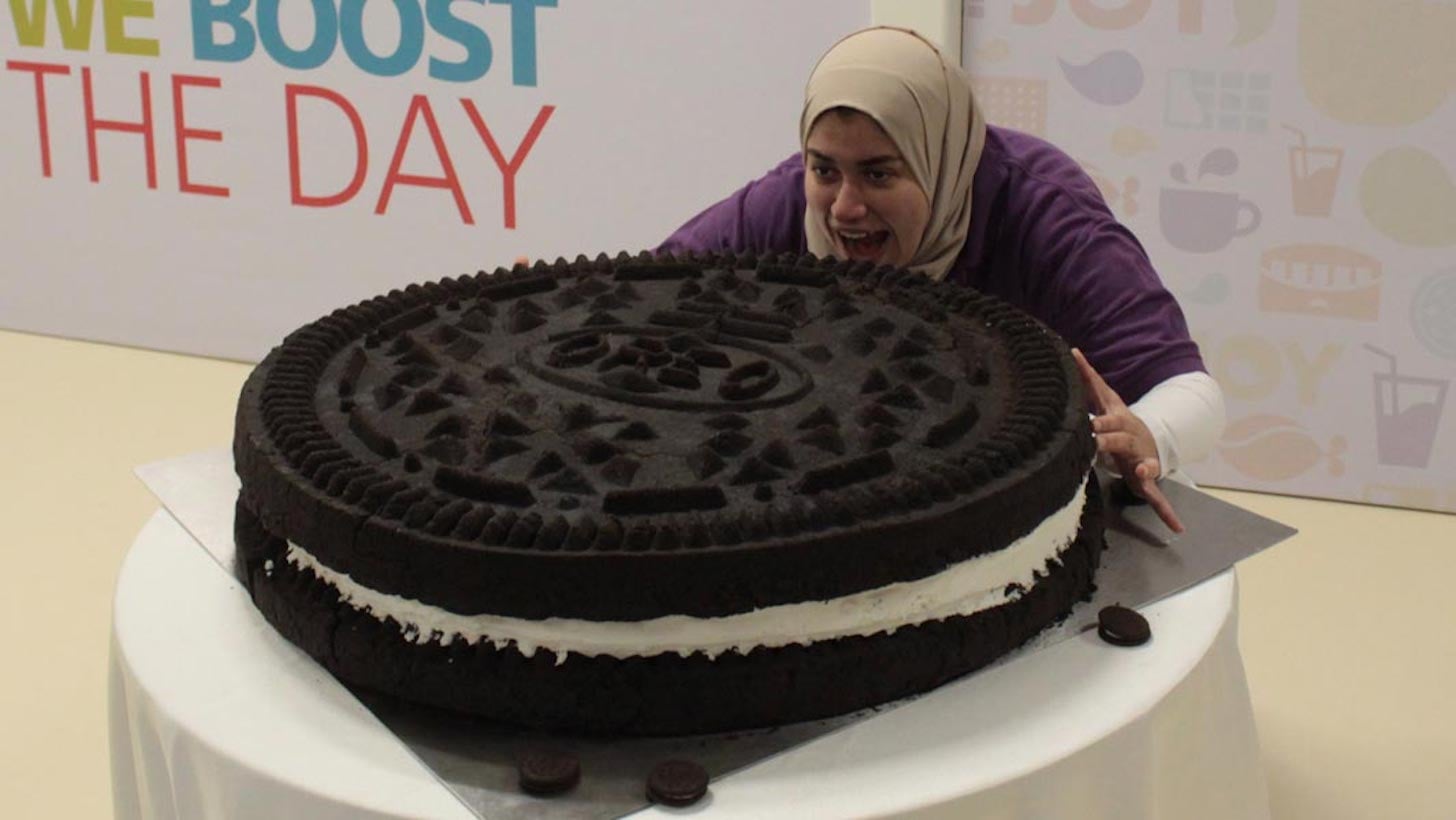 A new factory in Bahrain just made the Guinness Book of World Records for producing a giant Oreo cookie – the largest cream-filled biscuit on the planet, announced the Guinness Book of World Records.
The cookie weights a staggering 73.4kg, and was produced by Mondelez International – the same company that makes other amazing goodies such as Milka, Cadbury, Ritz and LU biscuits. It was produced at their new Bahrain Biscuits W.L.L. plant, to mark its opening.
A normal Oreo cookie is only 11.3 grams – this ginormous version, made with the same filling and dough is 6,495 times bigger!
But don't worry. All that goodness is not going to waste. The Oreo was distributed amongst employees at the plant. And because it's so freaking huge, the rest was sent to a Bahraini village event that was attended by 150 people.
Sigh. I wouldn't say no to an Oreo right now.