Banjan Borani
Discover a Whole New Way to Cook Eggplant With This Afghan Dish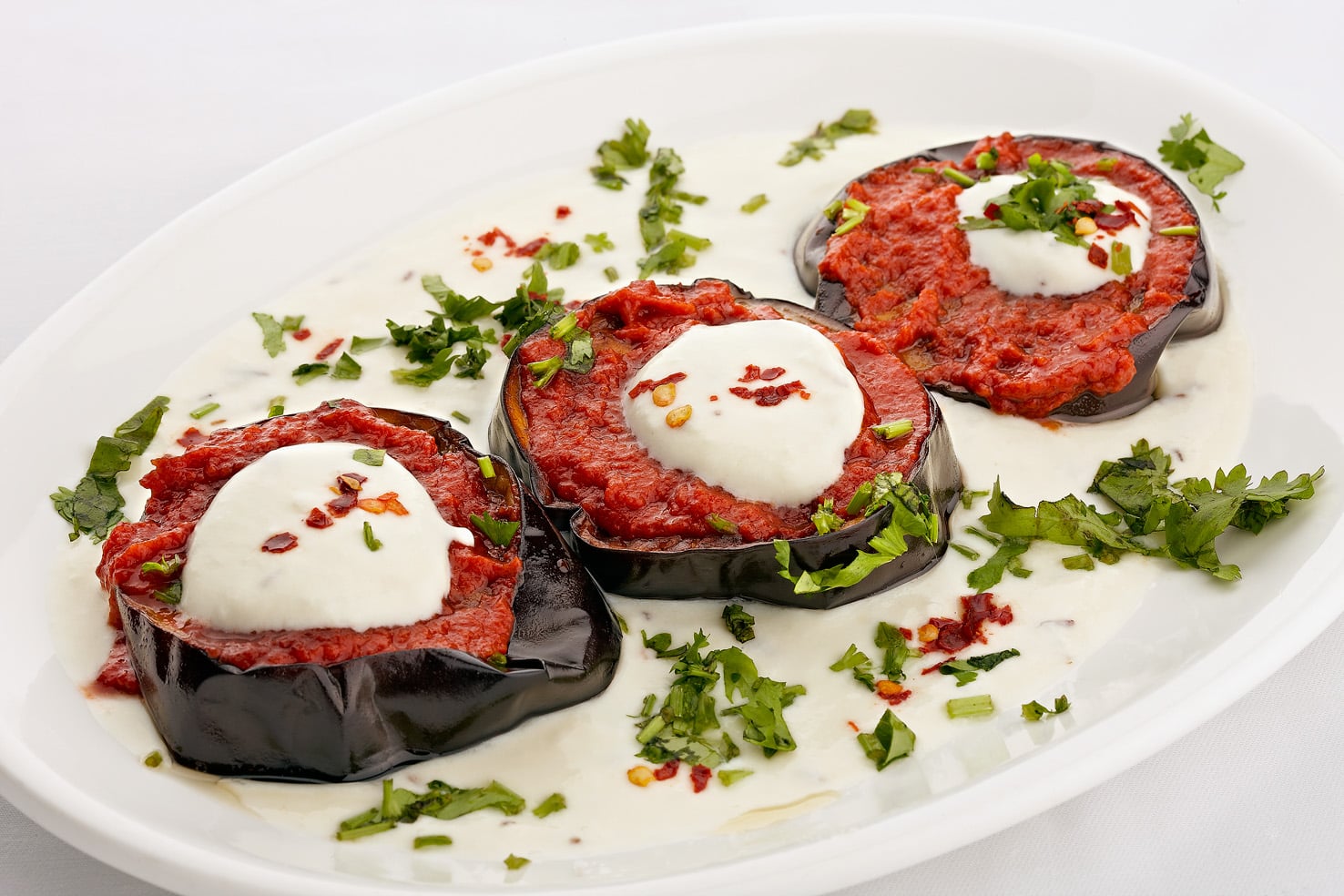 Maybe you like to eat your eggplant as part of a parmesan dish, Baba Ganoush or even ratatouille? But once you try Banjan Borani, an Afghan dishm you're gonna be obsessed with pairing yours with yoghurt. Check out this recipe from Barbecue Delights.
Banjan Borani
Barbecue Delights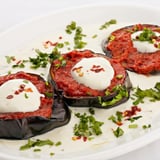 Ingredients
1kg Eggplant (cut into round slices)
1kg Yoghurt
25g Garlic paste
½ tsp Cumin seeds
15ml Olive oil
To taste Salt
FOR TOPPING:
100g Tomato paste
15ml Vinegar
Directions
Shallow fry the eggplant slices to a light golden brown on both sides.
Sauté the cumin seeds in garlic, making sure the garlic doesn't brown. Add
to the stirred yoghurt and mix well.
Pour the yoghurt mixture into a shallow serving dish.
Arrange the fried eggplant slices on top of the yoghurt mixture.
Mix tomato paste and vinegar and a little salt. Spread evenly on Eggplant
slices.
Garnish with chopped fresh coriander and then serve. Tastes great with hot
naan or as a great side dish with any kind of pulao rice.
Information
Category

Appetizers

Cuisine

Mediterranean/Middle Eastern

Yield

5-6

Total Time

29 minutes, 59 seconds