Basbousa Recipe From Al Hadheerah, Bab Al Shams
Basbousa Sweet Cake is the Simple Arabic Dessert Recipe You've Been Looking For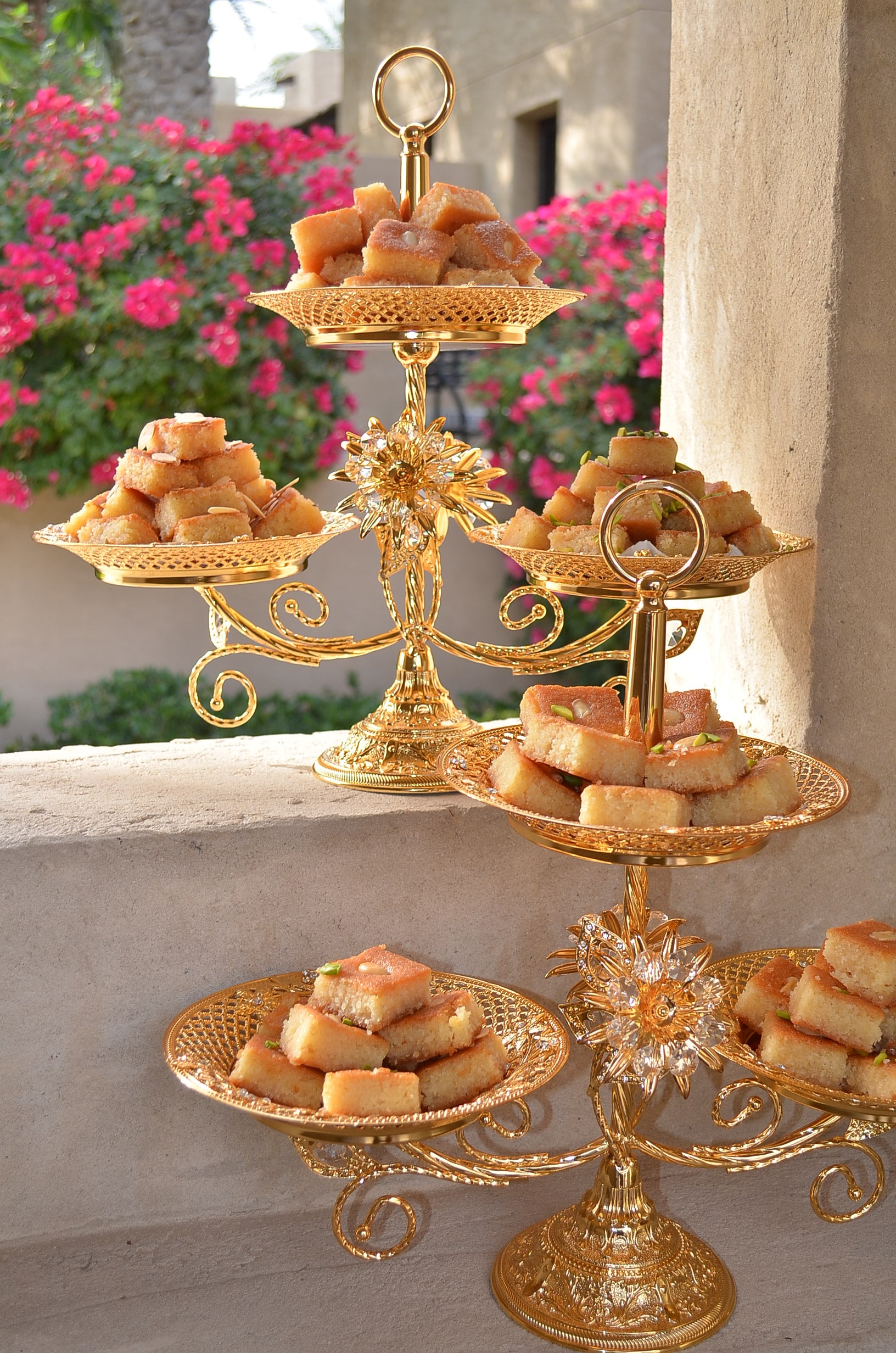 Try whipping up this traditional Middle Eastern sweet cake, Basbousa, from Al Hadheerah restaurant at Bab Al Shams Resort & Spa.
Ingredients
Semolina 200g
Baking powder 10g
White sugar 200g
Clarified butter 100g
Plain yogurt 200g
Milk 200ml
Whole almonds or sliced pistachios 50g
Water 300ml
Lemon juice 0.5g
Directions
Preheat the oven to 180 C, Grease an 7-inch square baking tray.
Mix together the semolina flour, baking powder, sugar and clarified butter. Then add the yogurt and milk, mixing until all ingredients are properly together. If you notice that it is too dry add more milk.
Spread the mixture into a square baking dish. Decorate the top with whole almonds and or sliced pistachios.
Bake the mixture for 45 minutes in the preheated oven until golden brown.
Dissolve the remaining sugar in a sauce pan with water and lemon juice.
When the Basbousa is golden brown pour the syrup over it as evenly as possible.
Place it back in the oven for about 5 minutes until the syrup has been fully absorbed.
Let the baked Basbousa rest for 20 minutes before cutting into pieces.
Information
Category

Desserts, Cake

Cuisine

Mediterranean/Middle Eastern

Total Time

49 minutes, 59 seconds