Baskin Robbins Dubai
What's the Truth Behind the Dubai Baskin Robbins Rumor?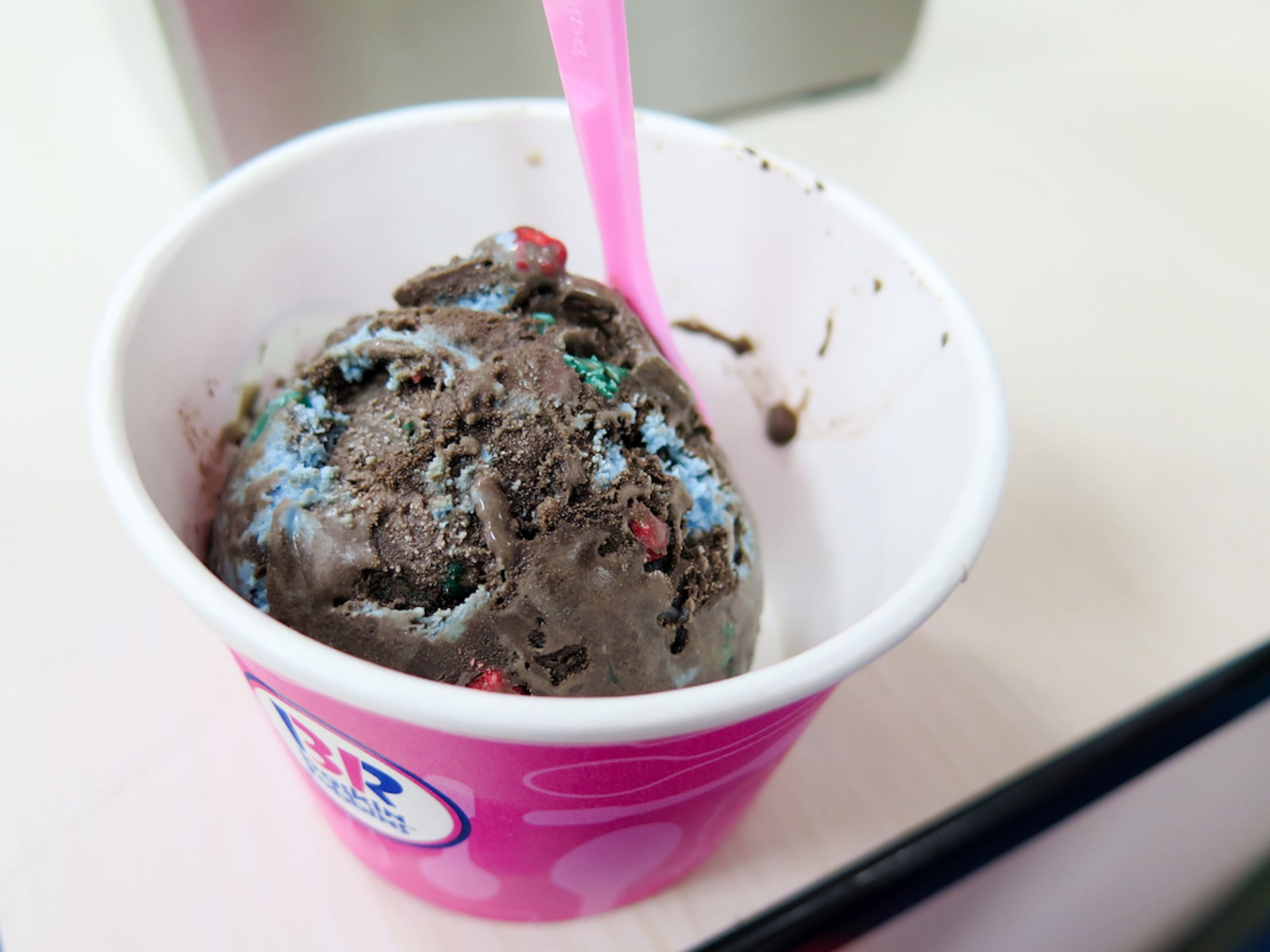 A video of a batch of Baskin Robbins ice cream went viral on social media in the UAE earlier this week, but it's popularity is due to all the wrong reasons.
The video, which has since been taken down, a person claiming to be a resident of Dubai shows a tub of Baskin Robbins ice cream with mold on it. The person filming the video blames the moldy ice cream on Dubai Municipality, claiming that the government's rules on food establishments are not strict enough.
The claim is causing a buzz on social media as well as across local news outlets-- enough so that the Municipality looked into the video, and ultimately issued a rebuttal.
It turns out that the video was filmed neither in Dubai nor in the UAE-- and rather was filmed in another GCC country.
"A video was recently released of a mold at the ice cream shop (Baskin Robbins). The owner of the video blamed DM for the lack of food control as he asks for intense control over food institutions. After exploring the issue and communicating with the company, the department stated that the video was filmed in one of the GCC countries and not in Dubai. Dubai Municipality confirms that it has an integrated system consisting of strict procedures to ensure control of all traded food in the emirate. The Municipality also uses the self-monitoring method on food institutions to ensure full compliance with all specifications and legislations adopted in the country," the municipality wrote.
"It should be noted that Dubai Municipality deplores the use of lack knowledge in a way that places blame on DM for any circulated video. Additionally, Dubai Municipality deplores those who publish any false information without confirming the source."
Image Source: Wikipedia