Bateel Half Moon Biscuit Recipe
Bake Bateel's Half Moon Biscuits Now For Instant Joy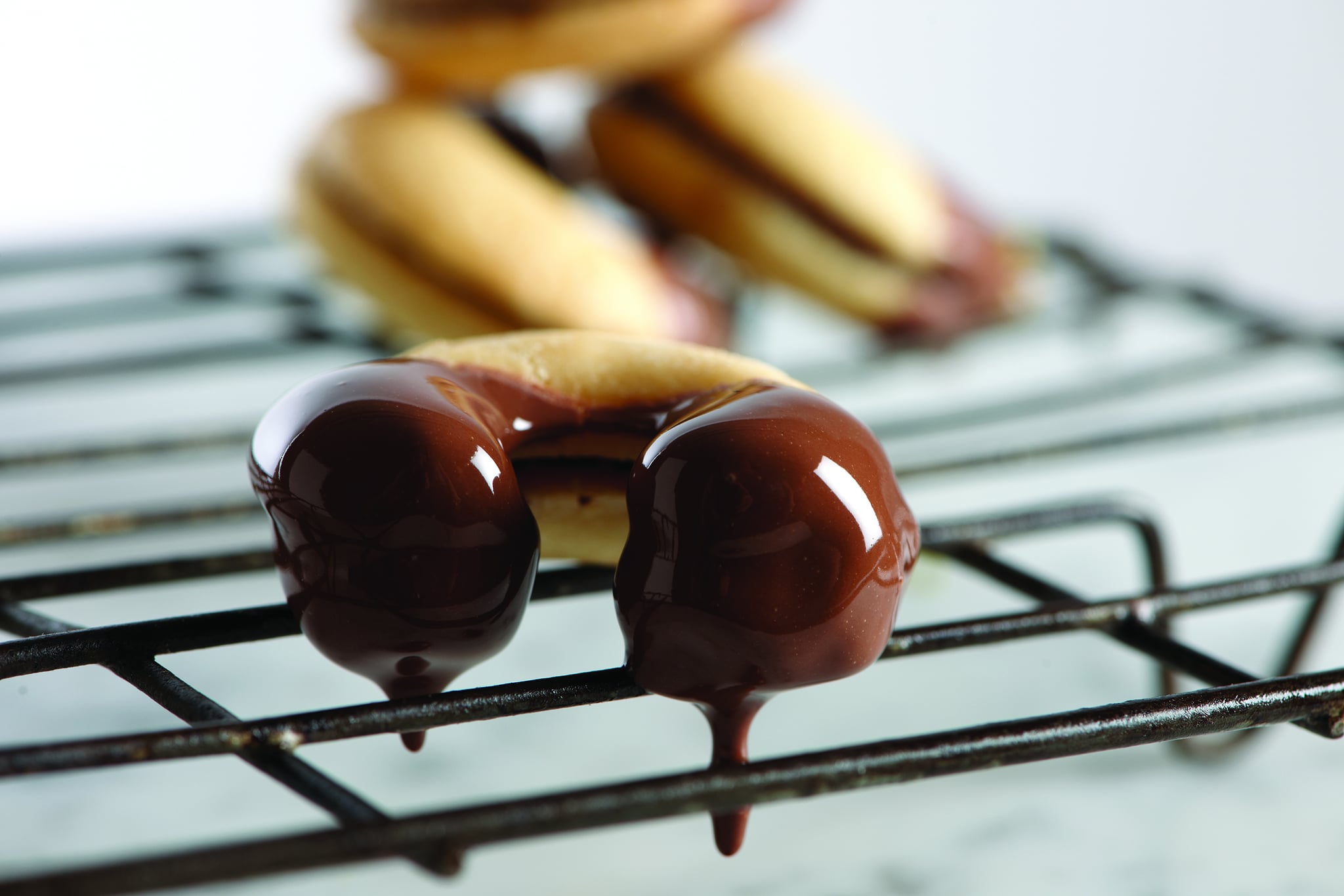 Make 1kg of Bateel's famous Half Moon Biscuits at home with this easy recipe.
Ingredients
DOUGH
375g flour
150g icing sugar
275g unsalted butter
1 teaspoon vanilla essence
1 egg yolk
1 whole egg 
PASTE
75g Nutella
50g dhibs
100g date paste 
GARNISH
25g almond flakes, coconut powder, pistachio nuts or sesame seeds 
150g milk chocolate or white chocolate
Directions
FOR THE DIP:
Using an electric mixer, mix the butter and icing sugar into a cream. Soft, room-temperature butter works best. When ready, the mix will appear light and fluffy, without granules.
Add the flour.
Mix in the egg yolk, whole egg and vanilla essence. Work into a dough.
Shape the dough into half-moon shapes by hand or by squeezing the dough through a plastic piping bag (you can buy a piping bag in most shops that sell cookware). Bake at 160 °C for 20 minutes.
Mix the date paste and Nutella (you can do this while the dough is baking). Add the date dhibs and mix well. The paste mixture should be a smooth cream.
Store in the fridge until needed.
After the baked dough has cooled down completely, make a cookie by sticking two half-moon pieces together with the paste in between.
Melt the chocolate either in a bowl over a pan of hot water (the bowl should not touch the water)
or in a bowl for 3 minutes in the microwave on
 450 watts (no higher) – stir after 90 seconds.
Dip the ends of the cookies in melted chocolate and in one of the other choices of garnish. Serve and enjoy.
Information
Category

Biscuits