Bateel's Pressed Wanan in Chocolate Recipe
Chomp on These Pressed Dates in Chocolate When You Need an Instant Energy Boost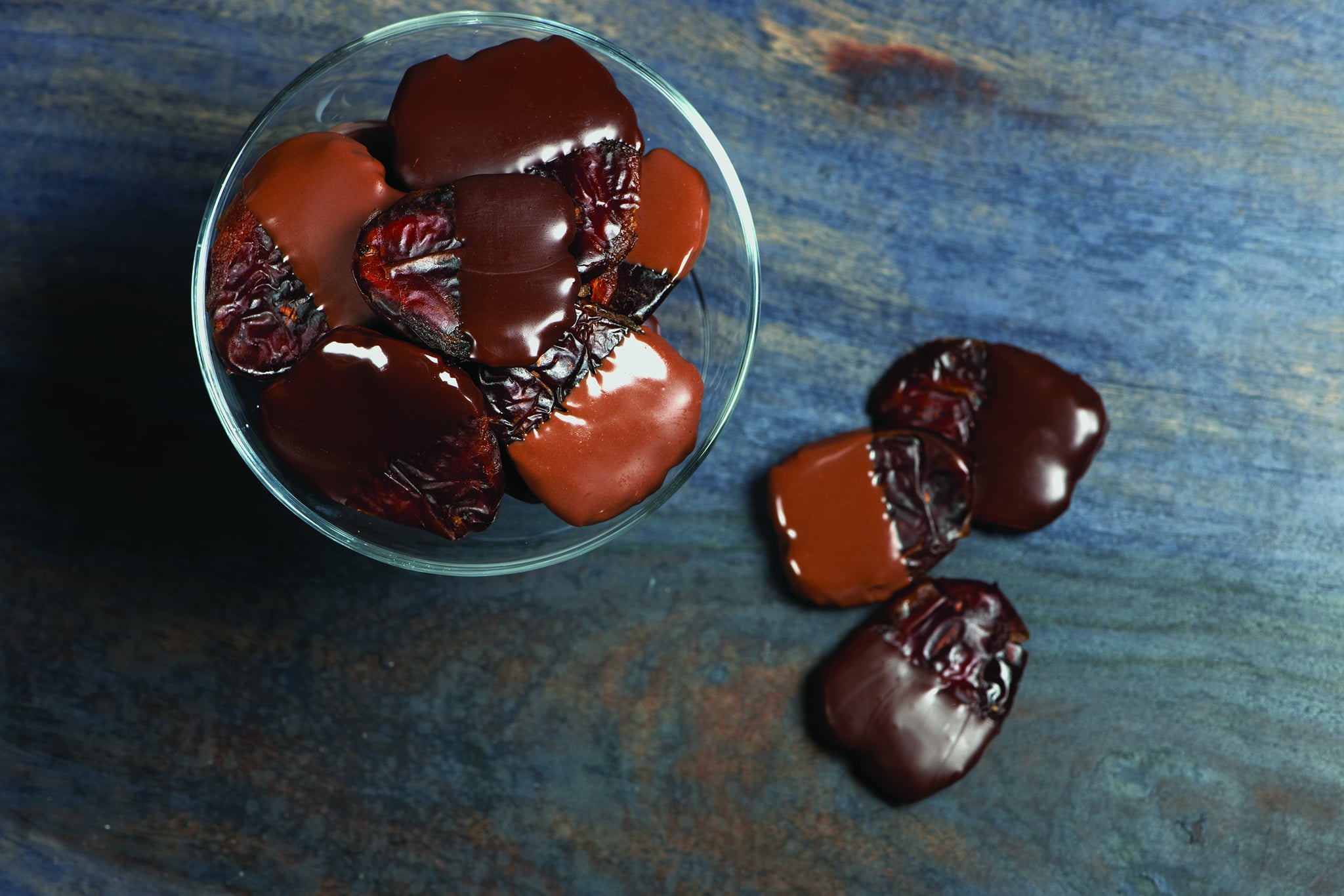 Bateel's pressed Wanan dates, dipped in chocolate make the perfect snack when you need to get your energy up quickly. Even if you don't usually like the sweet fruit, you'll adore this!
Pressed Wanan in Chocolate
Bateel
Ingredients
200g Wanan dates (approximately 7 dates) 
100g dark chocolate (or 50g of dark and 50g of milk chocolate) 
Directions
Begin by carefully removing the pits from the dates.
Place the pitted dates between two sheets of parchment paper and roll them flat with a rolling pin (They should be flattened to about 3 mm thickness).
Leave the dates between the sheets of parchment paper. Store them in the fridge for half an hour.
Next, heat some water in a double boiler (or bain marie).
Break the chocolate into pieces and place in the double boiler. Mix slowly until melted (Melting with a double boiler is important since it prevents the chocolate from burning).
Dip one half of each date into the hot chocolate.
Information
Category

Desserts

Yield

1