Bayara's Coconut, Apricot & Cashew Laddu
Coconut, Apricot & Cashew Laddu Is the Perfect Finger Dessert to Bring to a Party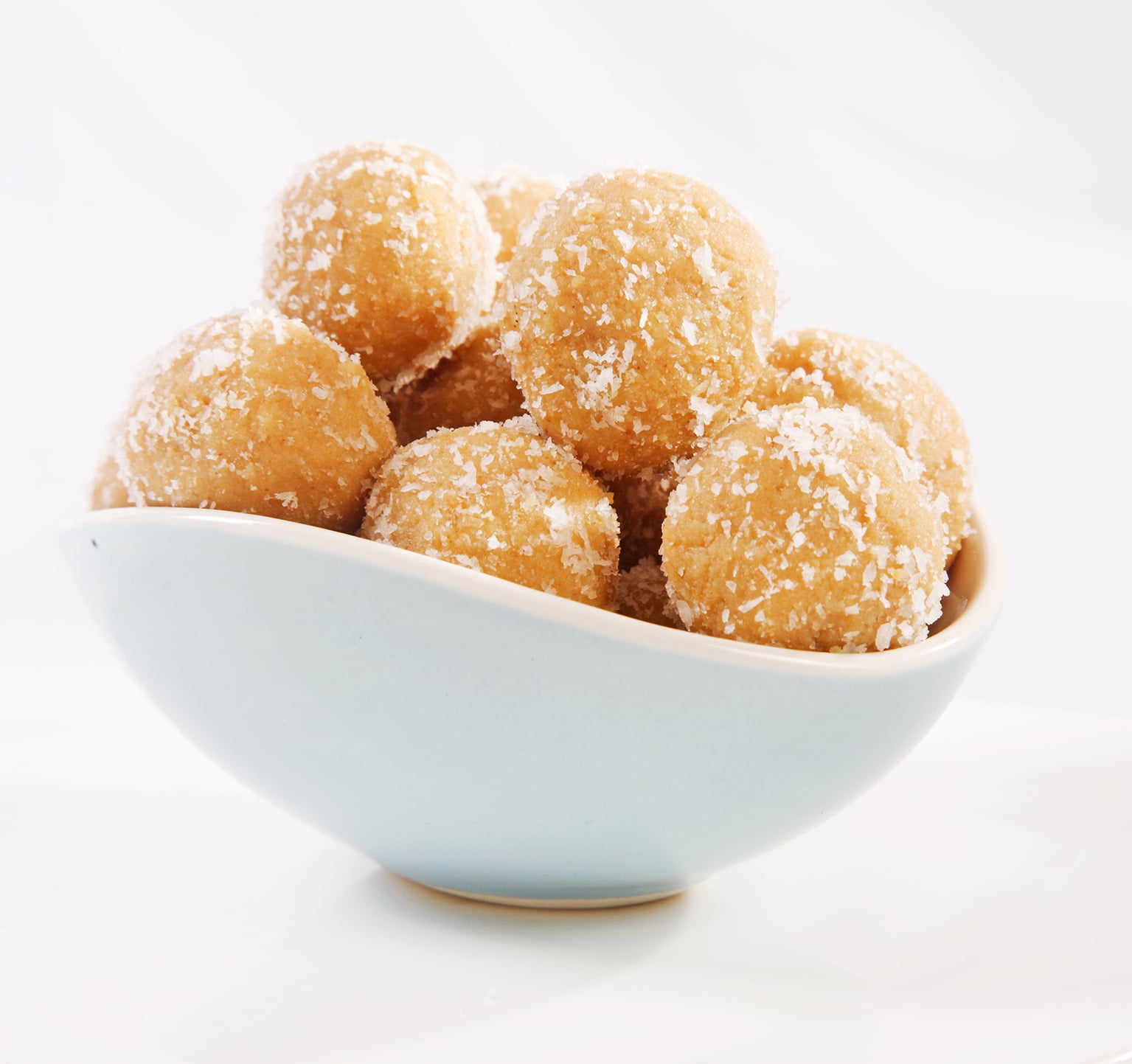 With 25 years on shelves of supermarkets in the United Arab Emirates, there might just be no better brand than this household name to come up with dreamy dessert recipes. Known for their dried fruits, nuts, pulses, herbs and spices, he brand has come up with a low-sugar range of treats, free from chemicals and artificial flavors. Here's how to make their Coconut, Apricot & Cashew Laddu.
Bayara's Coconut, Apricot & Cashew Laddu
Bayara
Ingredients
2 cups Bayara Coconut Powder
½ cup Bayara Apricots (chopped)
¼ cup Bayara Cashews (chopped)
¼ cup Bayara Almond Powder
1 cup Condensed Milk
1 tbsp Ghee (clarified butter)
Directions
Take 2 cups coconut powder in a dry wok and toast for a minute.
Add chopped apricots and cashews to the toasted powder.
Now pour condensed milk into the wok and mix well.
Add in almond powder, ghee and mix well. Keep cooking for 7 minutes and then remove off heat and allow it to cool down.
Now grease your hands with some ghee. Shape this into small round balls (laddu).
Now take coconut powder in a plate to roll the laddus till it is fully coated. Place it in an air tight container and store in fridge for 2-3 hours.
Serve 30 minutes post removal from fridge.
Information
Category

Desserts