Beef Bacon Eggs Benedict
Whip Up Eggspectation's Beef Bacon Eggs Benedict in Your Own Kitchen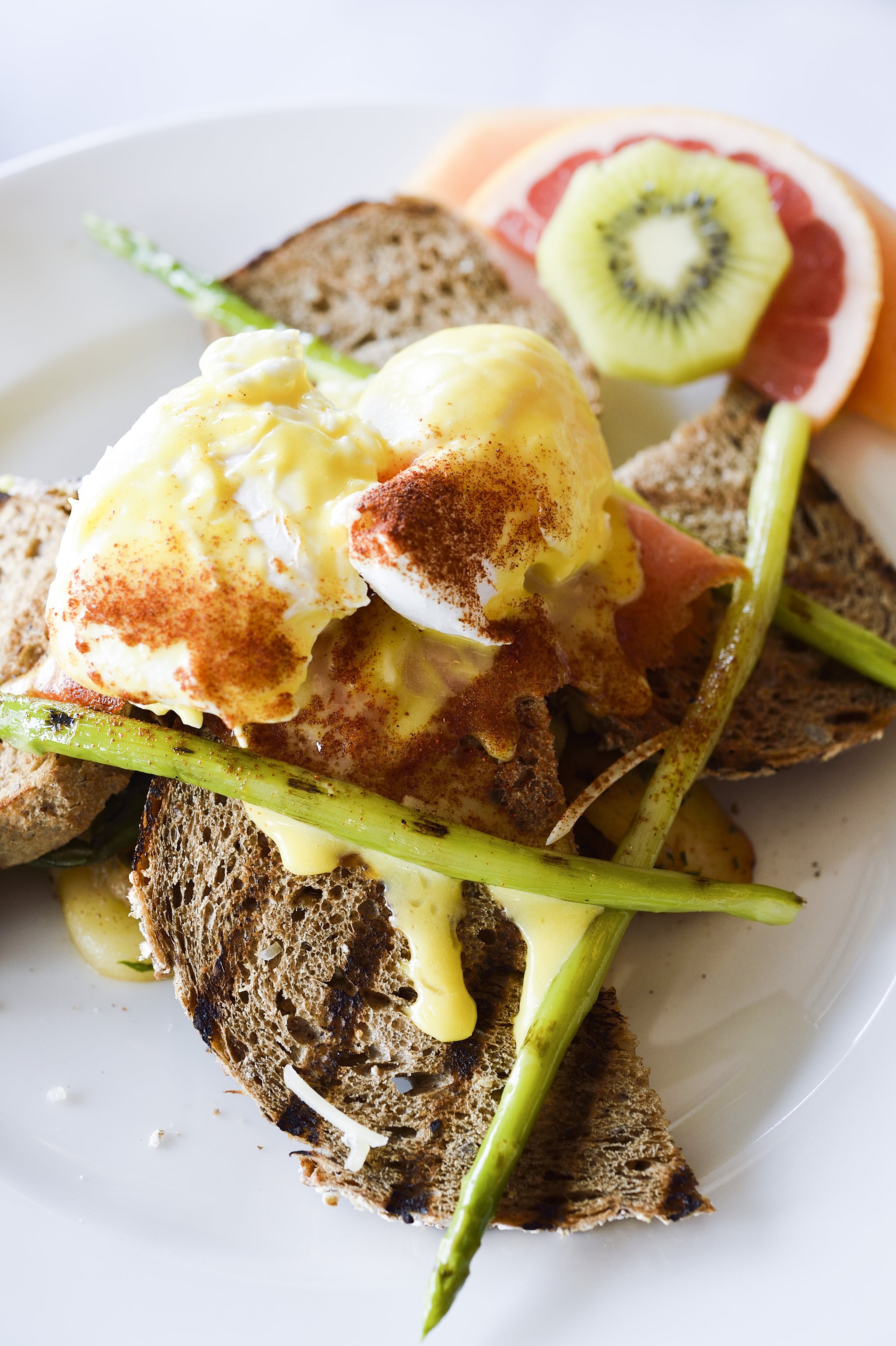 Love Eggs Benedict? Learn how to make the breakfast/brunch dish from scratch with this recipe using beef bacon, from Eggspectation.
Eggs Benedict
Eggspectation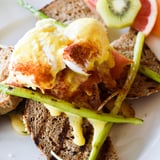 Ingredients
FOR THE HOLLANDAISE SAUCE:
4 Egg yolks large
170g Clarified butter
2 tbsp Vinegar
1 tbsp Lemon juice
3 tbsp Water
Salt pinch
½ tsp Black pepper crushed
3 to 4 pcs Bay leaves
2 tbsp Chopped shallots
FOR THE BACON EGGS BENEDICT:
8 Large eggs
8 Beef bacon slashers
4 English muffins halved
1/4 Vinegar white
Pinch Crushed pepper
Directions
FOR THE HOLLANDAISE SAUCE:
Add all the ingredients except egg yolk, butter and salt in a saucepan bring to boil and simmer for 2 minutes.
Position a large mixing bowl over a pot of simmering water, while making sure bottom of the bowl doesn't touch the water. then add yolk in to mixing bowl start to whisk using wire whisk gradually; after a minute, thinly stream clarified butter into eggs while continuing to whisk until mixture turns creamy.
Then drain vinegar and lemon mix and add only the liquid into the eggs mixture and whisk for another a minute. Keep the sauce warm in its bowl set over the simmering water.
FOR THE BACON EGGS BENEDICT:
In a large sauce pan add 6 liters water and bring to boil, then reduce heat and leave to simmer.
Add vinegar into simmering water and gradually whisk the water using a wire whisk. Gently break the eggs in to water and poach for 4 minutes.
While eggs are getting poached, in a non-stick pan cooked bacon for 2 minutes while flipping both the sides for cooking.
Toast halved English muffin using bread toaster and place each 2 halves in plate, then place bacon over the muffin.
Remove poached eggs from water while draining and place each egg over the bacon.
Using a spoon, pour Hollandaise sauce over the egg, sprinkle crushed pepper and serve with a hash brown or fried potato chips.
Information
Category

Breakfast/Brunch

Yield

4