Beetroot Salad From Babaji Dubai
Toss a Sweet Salad With This Beetroot, Pomegranate and Cherry Tomato Recipe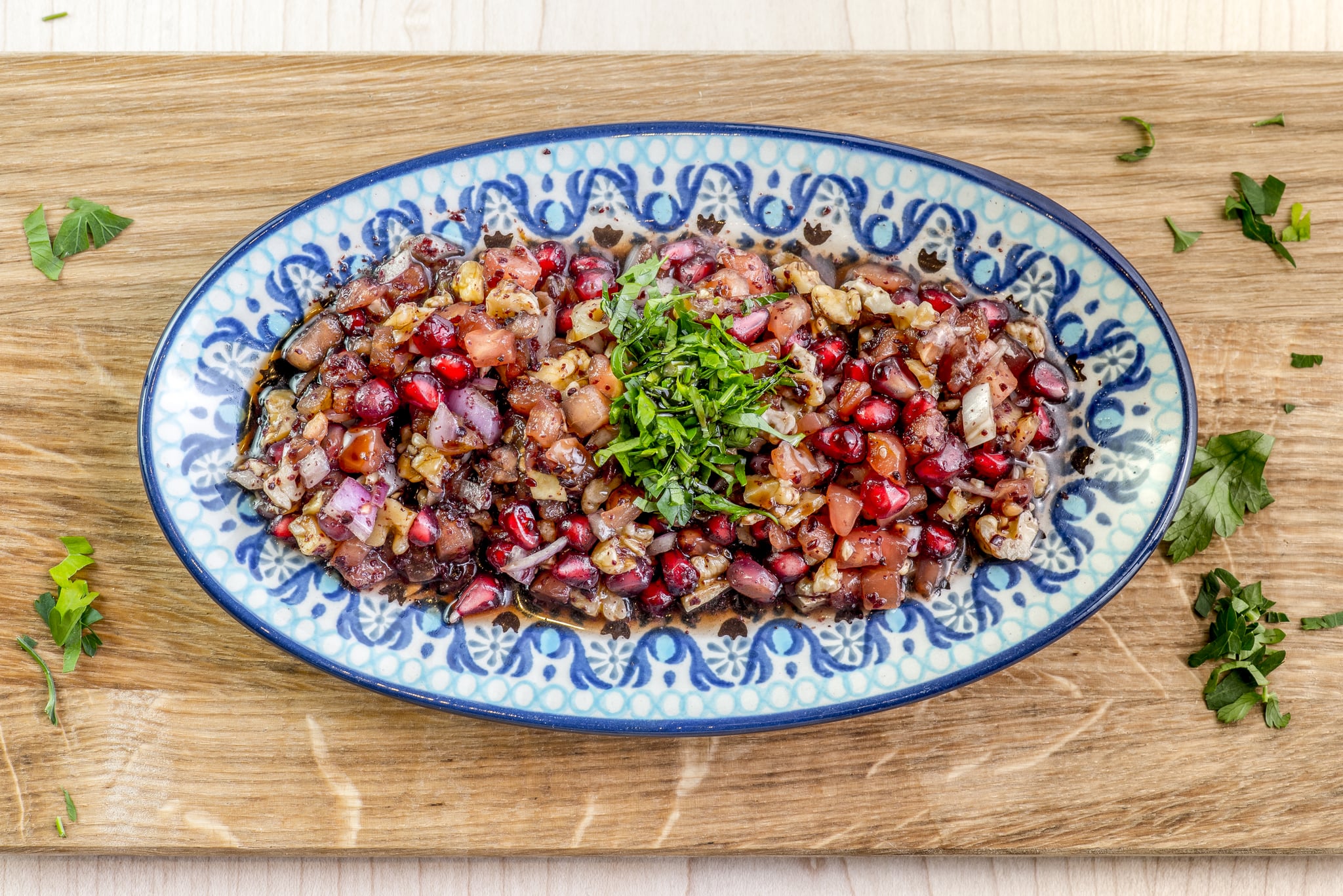 Make this Beetroot Salad with Datterini cherry tomato, wild rocket, pomegranate, lemon & honey dressing from Babaji restaurant in Dubai, in just three easy steps.
Beetroot Salad
Babaji Dubai
Ingredients
500g Beetroot
500g golden beetroot
Boil the beetroot separately for 1 hour, do not overcook them
Place them in cool running water and peel the skin off
Cut them in wedges as desired
500g mixed salad leaves
200g rocket leaves
20g pomegranate seeds
Dressing
100ml pomegranate sauce
100ml honey
200ml olive oil
200ml lemon juice
10g sumac
5g salt
Directions
To serve, place the salad leaves on a mixing bowl.
Add beetroot and dressing as desired.
Sprinkle with pomegranate seeds.
Information
Category

Appetizers
Image Source: Babaji