Besh's Shredded Chicken with Walnuts (Cerkez Tavugu) Recipe
This Protein-Packed Turkish Dish is the Perfect Post Gym Bite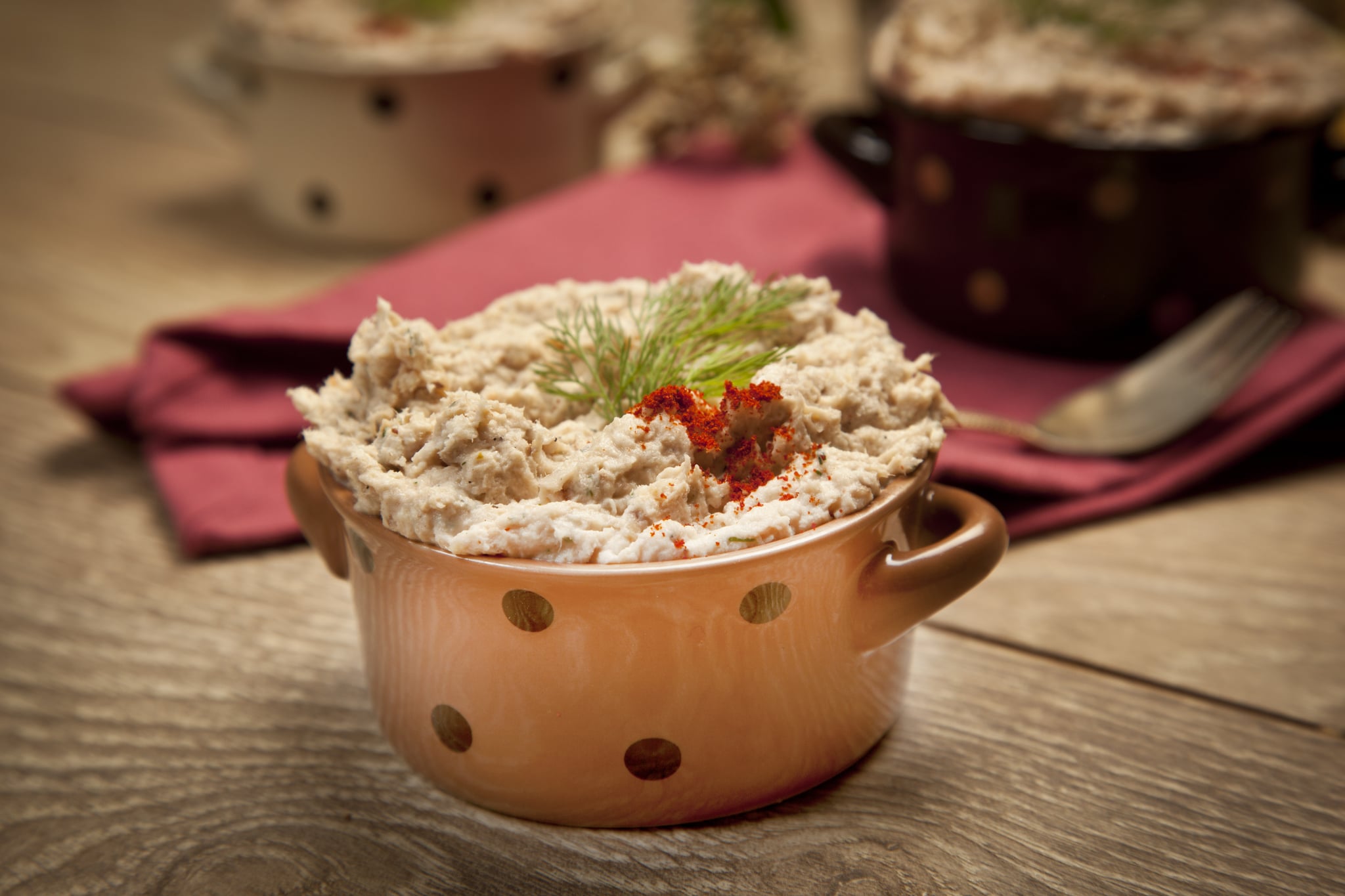 Enjoying tasty Turkish food doesn't have to mean all your hard work in the gym has to go to waste. For those on the hunt for a protein fix should try making this chicken and walnuts dish from Besh restaurant in Dubai.
Cerkez Tavugu: Shredded Chicken with Walnuts
Besh
Ingredients
1 whole chicken
150gr walnuts
1⁄2 loaf of stale bread, crusts removed 15gr sweet paprika
5gr black pepper
5gr cumin
15gr salt
500ml milk
2 cloves garlic, minced
1 yellow pepper, pealed and quartered 1⁄2 bunch parsley
1 carrot, peeled and chopped coarsely
Directions
Cut the whole chicken into quarters and place in a large stock pot with onions, carrots and parsley.
Add 8 cups of water and
over a medium heat, boil the chicken.
Once cooked, place to the
side and let cool before shredding.

Soak the bread in milk for about 5 minutes then remove, squeeze
out the excess milk and break it up.

Pass the walnuts and sweet
paprika through the grinder then place on a dry pan and heat
slightly until walnuts become aromatic.
Remove and place in
cheesecloth to squeeze out the walnut oil which you will use
later.

Combine the walnuts, 2 ladles of the chicken stock, salt, pepper,
cumin, garlic, bread and milk, cook over a medium heat for 2-3
minutes until you get a medium white sauce consistency

Place shredded chicken on plate and pour the sauce over and
top with the walnut oil.
Information
Category

Main Dishes

Cuisine

Mediterranean/Middle Eastern

Yield

5

Total Time

44 minutes, 59 seconds