Best BBQ Tips
Pit Master Hugh Mangum's Biggest BBQ Tips Aren't What You'd Expect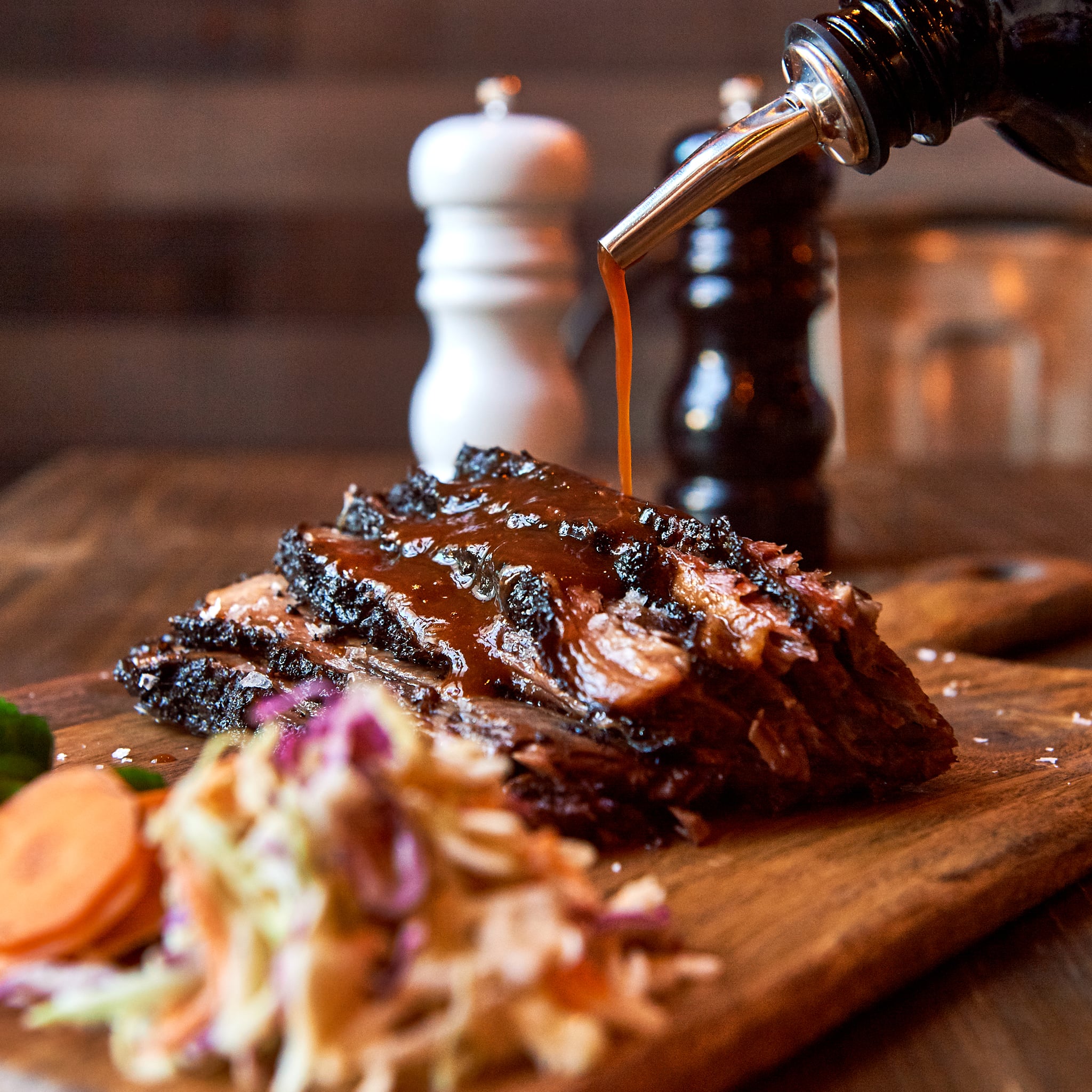 With branches of Mighty Quinn's all around the world, including New Jersey, Taiwan and the Philippines, there's no one better than Hugh Magnum to turn to for advice on barbecuing.
Now with outlets of his NYC-based restaurant in Dubai's JBR neighborhood and The Dubai Mall, the Pit Master is bound to take over the region with his meaty American meals. He told POPSUGAR Middle East how to get the perfect big from whatever you're whipping up on the grill.
Read on to find out his secrets.
Big isn't always better
It is an old-school belief that the thicker the steak, the better the flavor. While I agree that chunky juicy steaks have a unique flavor of their own, thinner cuts of meat also have their advantages. Having mastered the BBQ technique over years, I have learned that thin steaks tend to marinate more thoroughly and of course cook faster with a delicious crusty exterior, and it goes without saying that it is a more feasible option for those who may not have the appetite for a ginormous serving of steak.
Experiment with dry spices
Dry rub mixing is a classic BBQ technique that offers rich flavours without adding a lot of extra fat. While store-bought rubs are a common go-to, I always encourage experimenting with home-made dry rubs that can be customized keeping in mind your own personal likes and dislikes. A few of my favourite dry rub ingredients include brown sugar for a wonderful caramelized glaze, mustard powder for that strong and bold flavor or a fragrant cinnamon powder. The best part about dry rubs is that they work well on meat as well as vegetarian options like tofu, potatoes and veggies.
BBQ For breakfasts
Steering away from the traditional concept of a hearty lunch that brings the family together for a weekend feast, the idea of a BBQ breakfast seems to be winning hearts around the world. Weather it is a simple grilled cheese sandwich or a tender and flavorful brisket to complement your omelet, BBQ breakfasts are definitely worth waking up for.
Image Source: Mighty Quinn's