Best Biryani in The UAE
Is This the Best Biryani in the UAE? These Two Emiratis Think So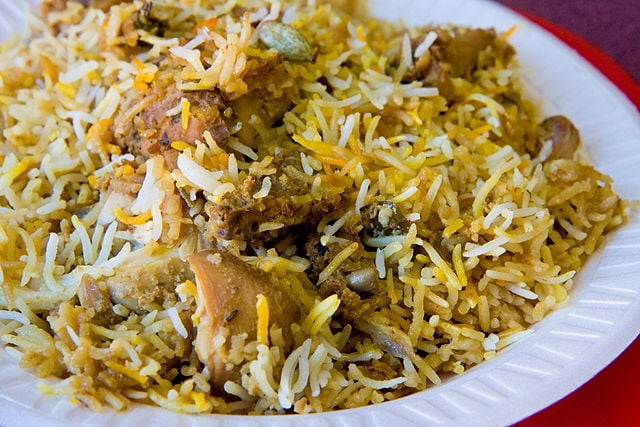 Seven months ago, two Emirati friends embarked on a journey to find the best biryani in Dubai and Sharjah. Mohammad Sultan Thani, 55, who works at the Dubai Land Department, and his Majed Al Shamsi, decided to seek out the best biryani after posing the question to their friends on social media--and the journey has taken them to 54 restaurants in less than a year.
The men share photos of the dishes they try on social media using the hashtag #bestbiryani, and as they work their way through restaurants between the two Emirates, they rank the restaurants.
"It was sudden, we didn't plan it," Thani said to Gulf News of the project. "We made a list of the most popular suggestions from my Snapchat followers and started visiting them between September 2016 and March 2017. We then shortlisted the best five restaurants and created a competition for first place."
After shortlisting their top five restaurants they visited each of them multiple times before announcing the winner earlier this week.
So where is the best biryani around town? Silver Spoon Restaurant in Sharjah takes the top place, and the men presented the owners of the restaurant with a trophy on Sunday evening.
"We never informed these restaurants about this contest," Thani told Arabian Business. "We just went there as regular customers. Only after shortlisting five of them in May this year, we informed them of our competition. We told them we are coming to check out their biryani and asked them to serve us their best biryani."
They plan on turning their biryani testing experience into a documentary, but until then, you'll have to head to Sharjah to try Silver Spoon's award-winning mutton biryani. The best part? It only costs AED15!