The Best Way to Cook Chicken
This Is the Best Way to Cook Chicken Breasts, According to a MasterChef Champ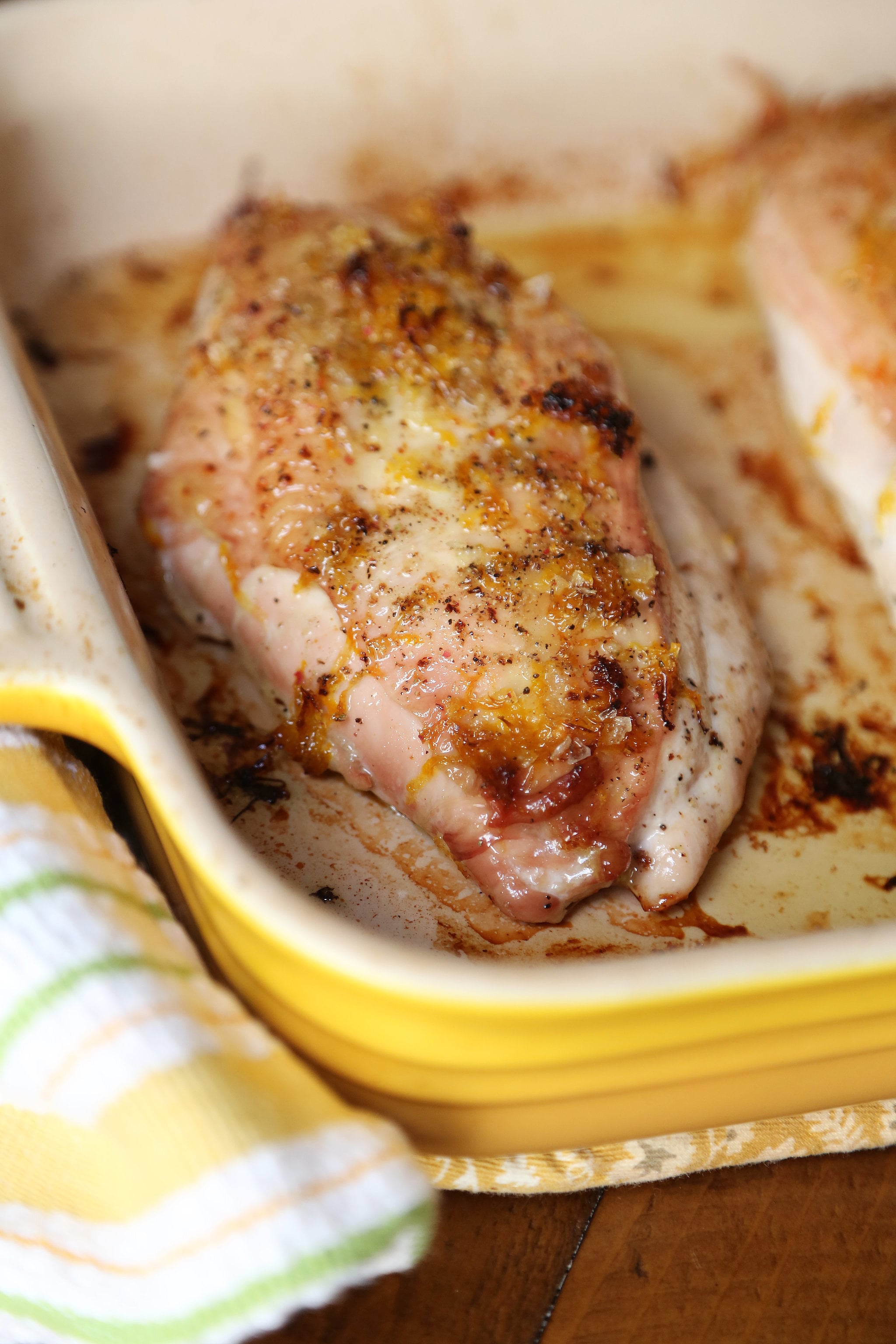 As a frugal 20-something living on my own in the Big Apple, I'm practically the poster child for "ballin' on a budget" — especially when it comes to grocery shopping. While picking out my weekly staples, I usually just grab whichever meats are most affordable for the sake of giving my wallet a break, without really thinking twice about the quality (or lack thereof). But after a year of penny-pinching, I may officially be changing my ways to splurge a bit more on my most common expense: chicken.
So what's the source of said sudden change of heart (and budget allocation)? While recently browsing the internet, I came across the fact that chef Gary Maclean, a winner of MasterChef's UK series, did a Reddit AMA, and I couldn't resist diving in to hear his juicy tidbits about the show and all things food-related. During the "Ask Me Anything" conversation, one user asked the Scottish chef for advice on cooking "restaurant quality, moist" chicken breasts at home, and his answer was pretty eye opening.
First, he advised to "buy the best chicken possible" and avoid "cheap chicken," which is "full of water and will be poor even if cooked properly." Well, it looks like I've been scraping by with mediocre-at-best dinners since moving to New York . . . that's certainly enough to convince me to cut back on other food expenses so I can spend a tad more on higher-quality chicken for my meals.
But Maclean didn't stop there, as he went on to reveal a few additional tips for buying and cooking the best chicken ever. "Always buy chicken breasts with the skin on; this will help keep the moisture in," he wrote. "Pan fry in a very hot pan skin side down until golden, turn over on the non skin side for a few minutes. Finish in a hot oven 200 degrees Celsius (392 degrees Fahrenheit) and cook until it reaches 73-75 degrees Celsius (163-167 degrees Fahrenheit) allow to rest before cutting." Who knew the key to perfecting your chicken breasts was cooking them on both the stovetop and in the oven? Pure genius!
As for marinating, Maclean said doing so 24 hours in advance, rather than just one hour, makes a "huge difference." But if you're planning to start prepping your chicken that far ahead of cooking time, he suggested avoiding citrus and salt, instead opting for "spices, hard herbs, and a little good oil."
Image Source: POPSUGAR Photography / Anna Monette Roberts