Big Smoke Burger's Smokin' Cheese
This Cheeseburger Proves It Might Just Be Canadians Who Make the Best Burgers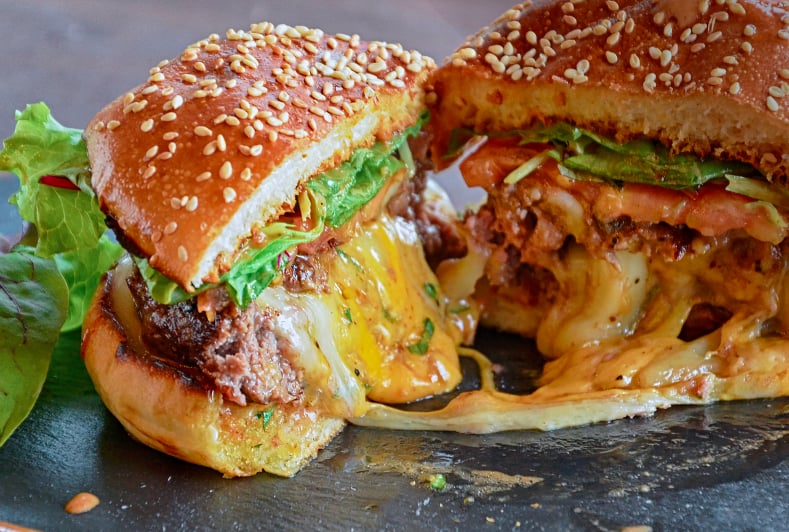 Just when you thought it was Americans who did it best, this cheeseburger recipe might be the one to end it all. Big Smoke Burger from Toronto has its Middle East branch at Dubai's BoxPark and anyone who's a big fan of meat and cheese between two soft buns will know the Canadians do it very well. With an AAA Angus Beef patty, three cheese blend, hickory smoked chili sauce, basil onions and mixed greens, you'll want to recreate this at home over and over again. Find out how it's done, below.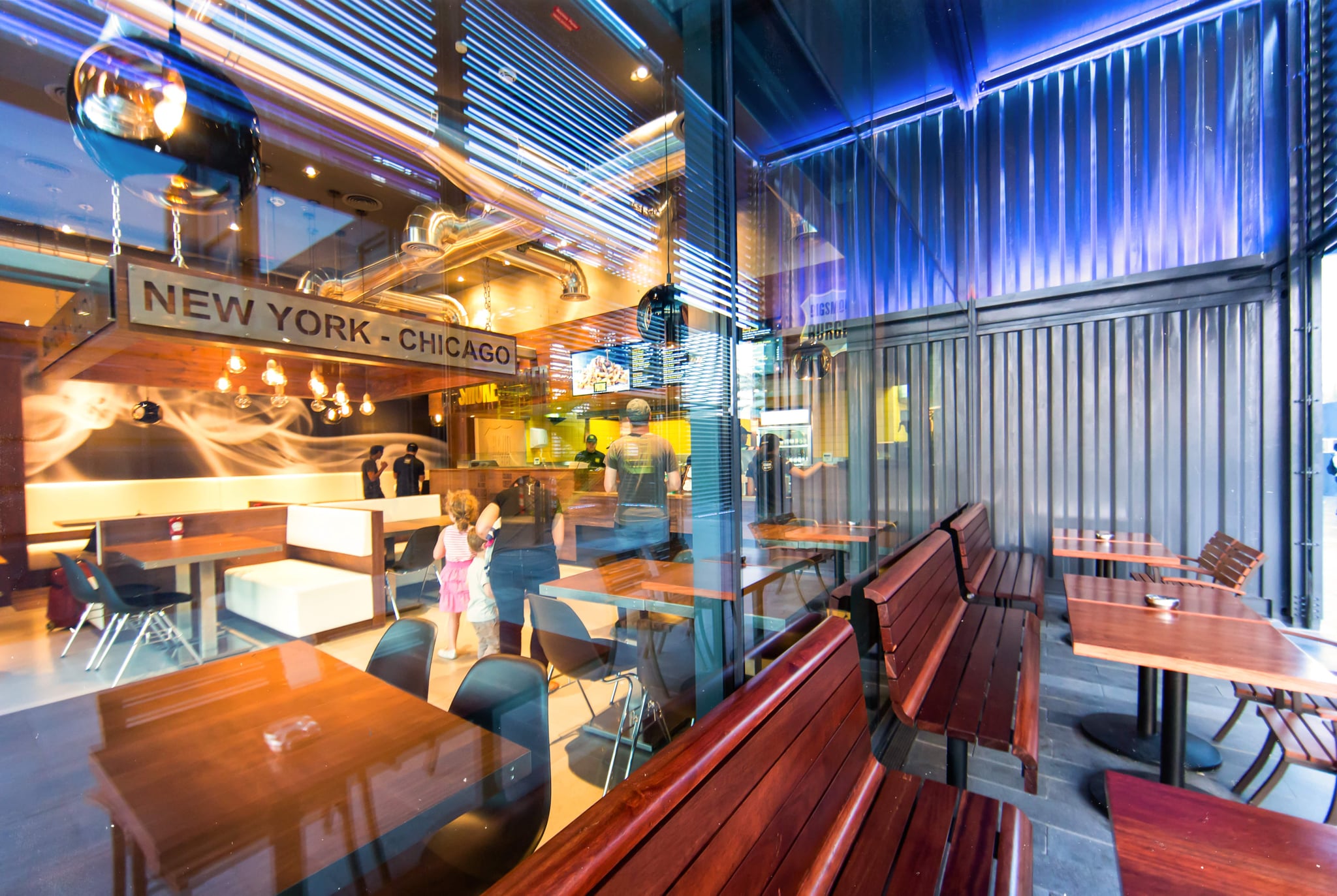 Smokin' Cheese
Big Smoke Burger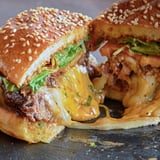 Ingredients
0.3oz BBQ sauce
0.2oz Sriracha
0.1oz Buttermilk ranch
0.7oz Olive oil
1oz Smoked Canadian Cheddar American Cheddar cheese
0.5oz Canadian Quebec cheese curds
6oz. Minced beef patty
Brioche bun
Directions
The first thing you want to prepare is the signature Smoked Chili Sauce, and the easiest
way to do this is to mix your preferred BBQ Sauce (0.3oz), Sriracha (0.2oz.), and Buttermilk
Ranch (0.1oz.), for a total of 0.6oz. of sauce per portion.
Your home-made, Smokin' Cheese inspired base will consist of basil and onions, topped
with salt and pepper and mixed with olive oil. This should measure to no more than approximately
0.7oz.
Time to make the three-cheese blend! For this we use Smoked Canadian Cheddar (1oz.),
American Cheddar cheese (1oz.), and Canadian Quebec cheese curds (0.5oz.) mixed together
(by hand) it should be around (2.5oz.) per portion.
Moving on, here you will prepare your succulent, minced 6oz. beef patty. We use fresh
AAA Angus Canadian beef (Ground Chuck, 80% lean meat – 20% fat) at Big Smoke Burger, and
would recommended anything similar to this, in order to have similar results to what we serve at
our BoxPark location.
Here you will also stuff the patty with the three-cheese blend you prepared above. Ensure the
cheese is stuffed snuggly and surrounded by your minced patty.
We recommend cooking on an open-flame grill for approximately 11 minutes at around -
650 Degrees Fahrenheit (350 Degrees Celsius), ensure that you cook equally on both sides, and
turn the burger to cook on both left and right corners occasionally for a few seconds so that the
thick patty cooks thoroughly.
Lightly toast a suitably sized Brioche bun (of however many servings you desire), and it's
time to put it all together!
Spread the Smoked Chili sauce you made in the first step onto the top and bottom bun, put the
basil and onions base along with the juicy patty you prepared onto the bottom bun as well, and
spread some mixed greens over the patty. Finally, slap the top bun on top of it all and be ready
for a burst of oozing cheesy-goodness as soon as you take the first bite!
Information
Category

Sandwiches

Cuisine

North American

Yield

1

Total Time

10 minutes, 59 seconds