Black Lion Dubai 1-Meter Hotdog Challenge
This Dubai Restaurant's 1-Meter Hotdog Challenge Is Tougher Than It Seems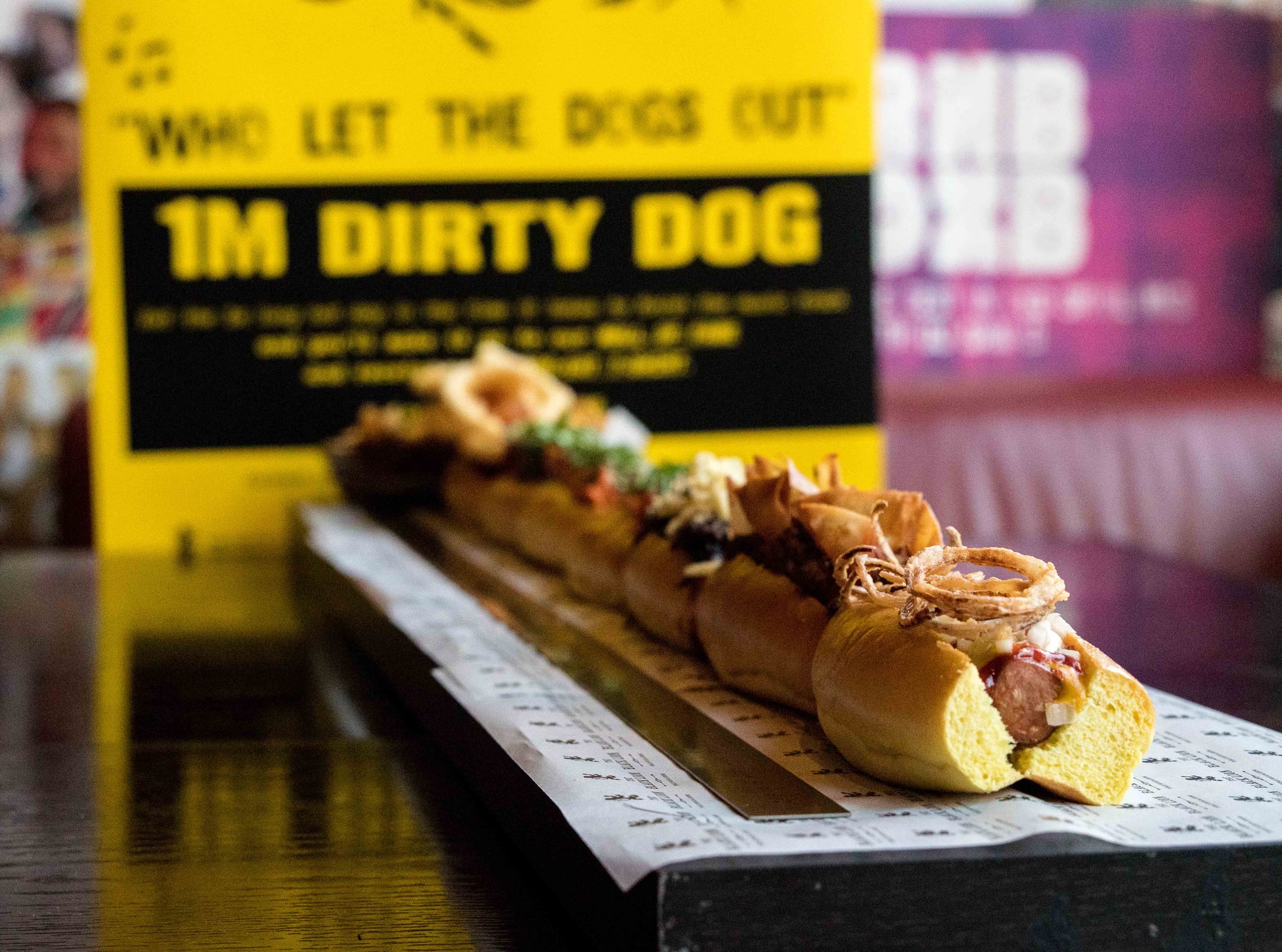 Think you could devour an entire hotdog in 15 minutes? Yes? How about one that's a whopping 1-meter-long? Maybe but this food challenge at Dubai's H Hotel isn't as easy as it sounds.
Taking place inside The Black Lion pub, guests are invited to scoff the meal in the given time frame but it's no ordinary mega munch. Apparently the hotdog "gets dirtier and dirtier, and hotter and hotter as you go along" but if you can eat it in a quarter of an hour, you'll get the usually AED295 dish for free.
Just go down any time between 5 p.m and 11.30 p.m. Saturdays to Wednesdays to prove you can get through their crazy fillings.
Good luck!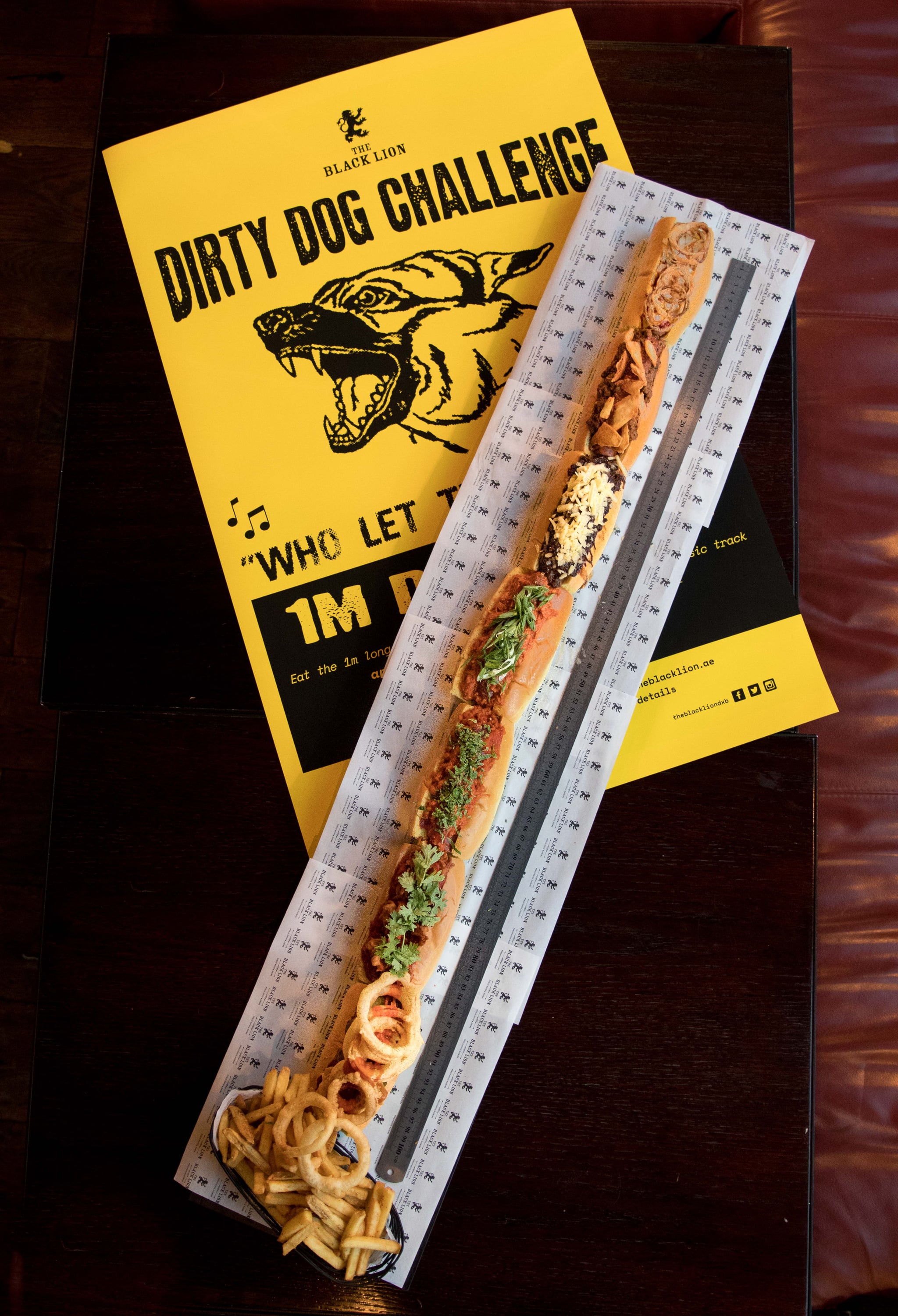 Image Source: Black Lion