Bread and Butter Pudding Croissant at Society Cafe & Lounge
Bread and Butter Pudding Married a Croissant and the Results Are Heavenly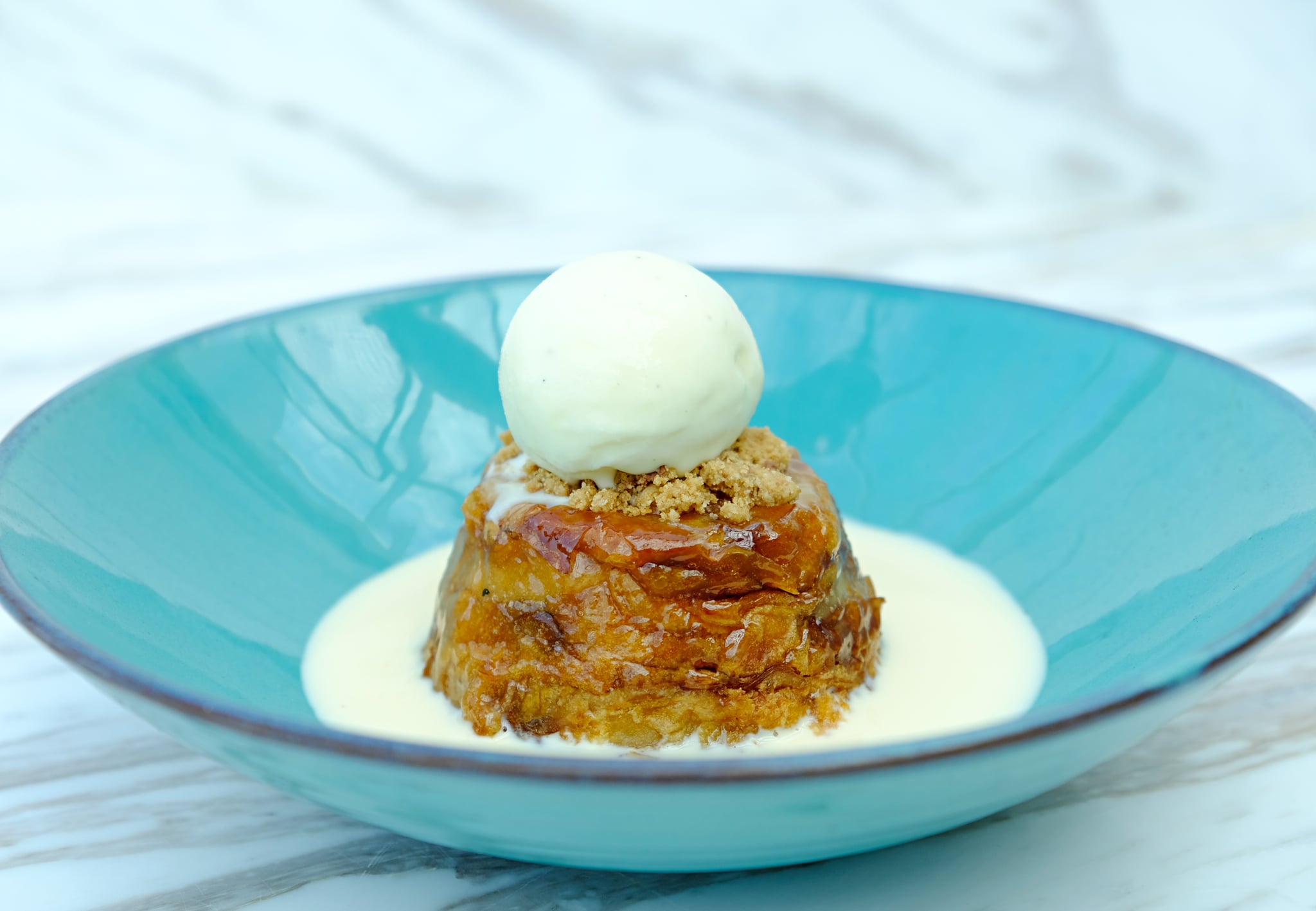 This is the way bread and butter pudding should always be… Society Cafe & Lounge in Dubai has upgraded the classic English dessert which usually include bread, butter and raisins, to be made with croissants as the carb instead.
Chef Jarek's creation is layered and lined into a mould with a milk, sugar and eggs mix then baked with a thin layer of glaze. The trick to a perfect pudding is to not bake it too long though to avoid the eggs scrambling, the restaurant tells POPSUGAR Middle East so it stays moist and not to stodgy alongside you creme anglaise or vanilla ice cream.
Forget dessert, if croissants are acceptable for breakfast, we're having every morning!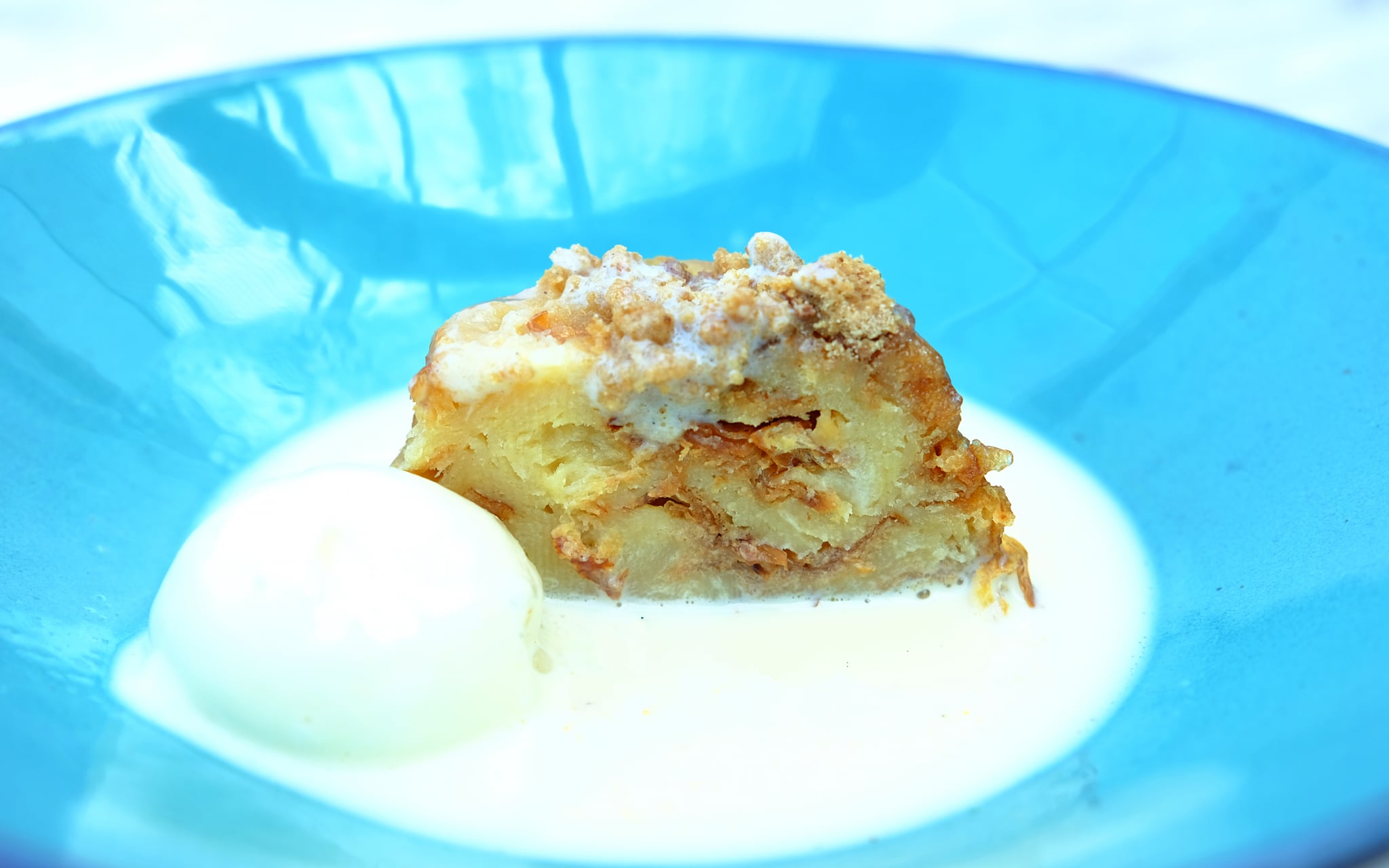 Image Source: Society Cafe & Lounge