Breaded Mozzarella Sandwiches Recipe
Kids Will Love These Breaded Mozzarella Sandwiches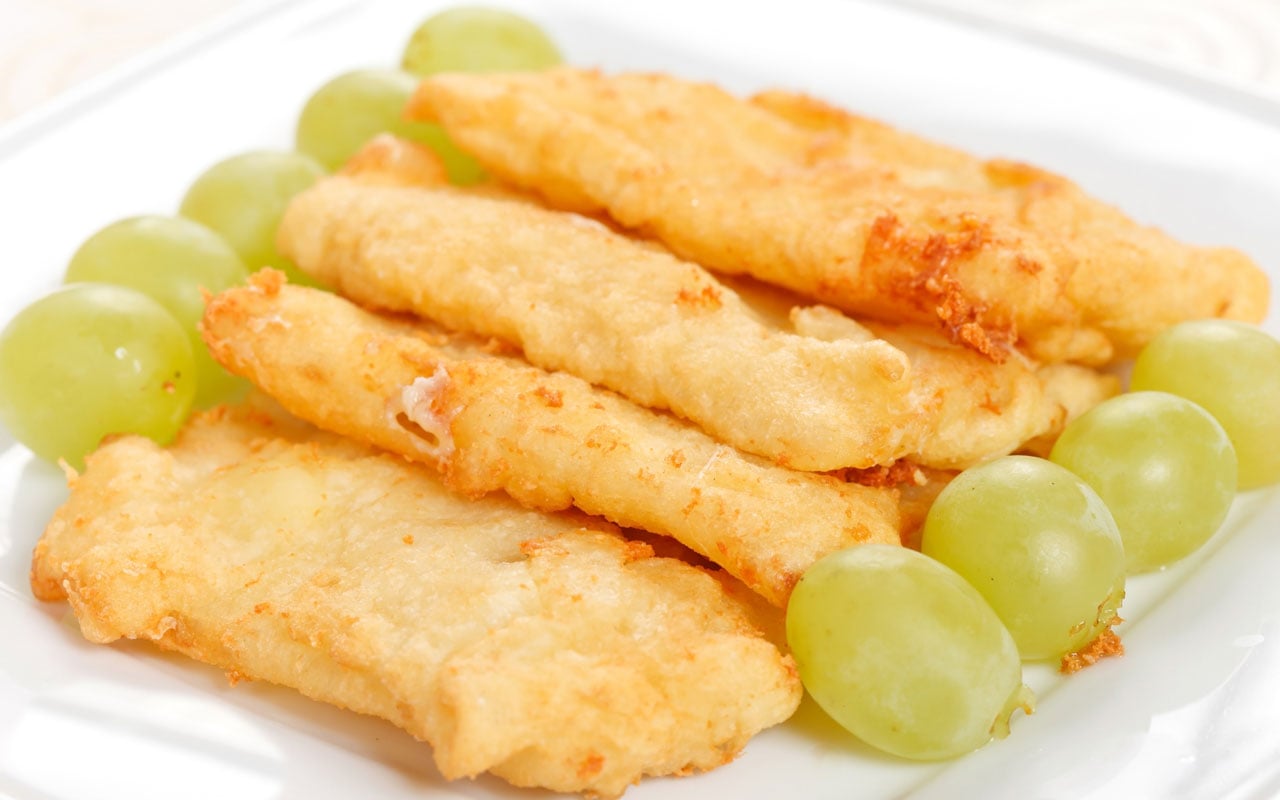 Need a quick snack to feed the kids? These Breaded Mozzarella Sandwiches will do the trick and are so easy to make with the De'Longhi Multifry Multicooker Extra Chef Plus (AED1,299), a 4-in-1 machine that cooks, fries, grills and bakes.
Breaded Mozzarella Sandwiches
De'Longhi
Ingredients
12 square bread slices
3 eggs
flour (to taste)
bread crumbs (to taste)
salt (to taste)
12 anchovies (optional)
12 mozzarella slices
6 cooked ham slices
sunflower seed oil (lev 5)
Directions
Remove the crust from the bread slices. Cut each slice into 2 rectangles. Fill each rectangle with a slice of mozzarella, 1/2 slice of ham and 1 anchovy.
Cover with the other slice of bread.
Put the eggs in one bowl, flour in another and bread crumbs in a third.
Dredge both sides of each sandwich in flour, dip in egg and then dredge in bread crumbs, sealing well to keep the mozzarella from leaking out during cooking.
If you wish, you can bread again in egg and then once more in bread crumbs.
Remove the paddle from the bowl.
Pour the oil in the bowl, close the lid, set the thermostat dial to position 4, press the bottom heating element button and press the on/off button.
Preheat the oil for one minute.
Add the mozzarella and cook for 8 minutes, turning over once about halfway through cooking.
Information
Category

Appetizers

Yield

4

Total Time

14 minutes, 59 seconds