British Airways Adds Arabic Element to Meals
British Airways Is Adding a Bit of Arabic Flavor to Their Meals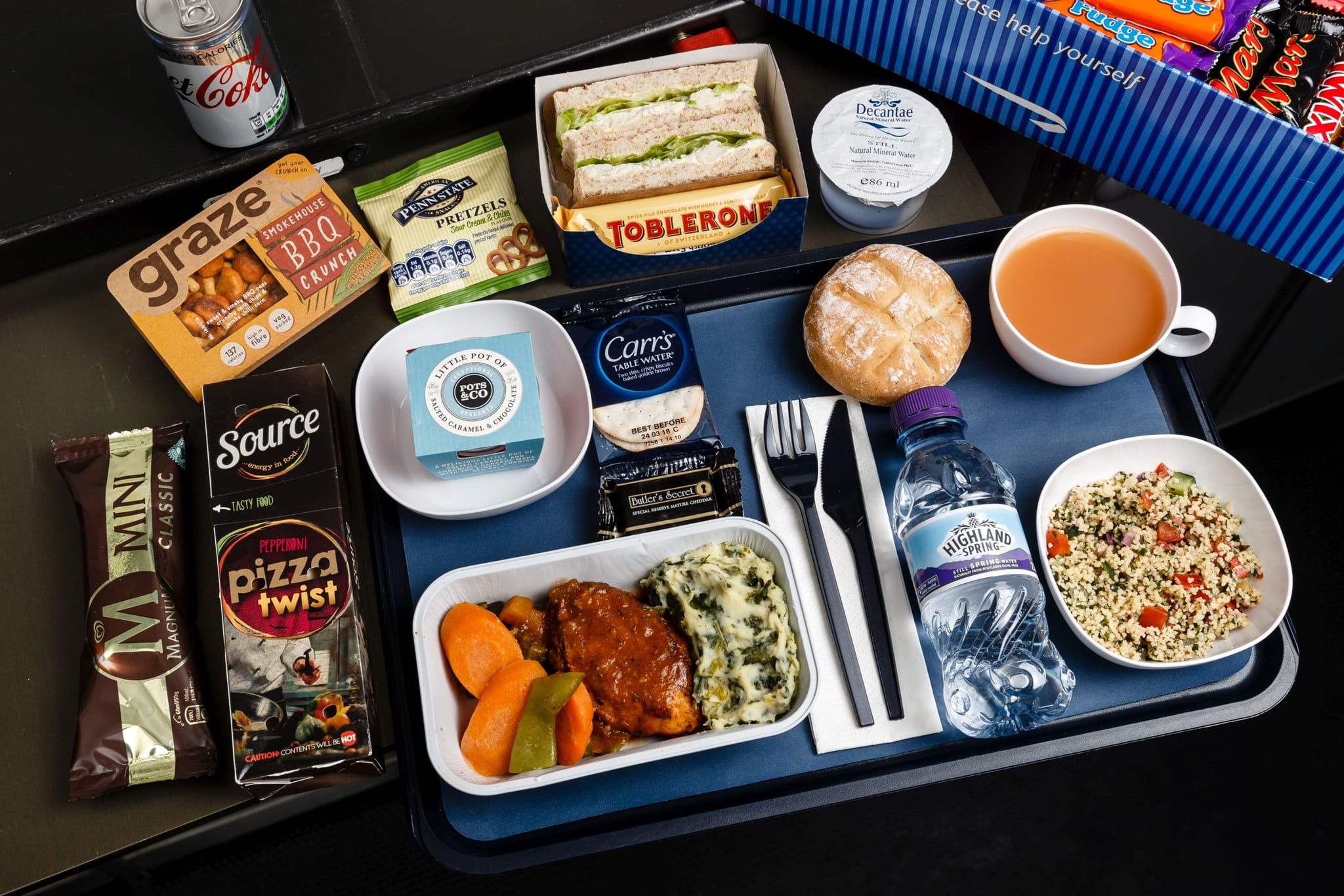 As you may already know, British Airways already impresses when it comes to flying long-haul. Now, the airline is upping the stakes with its new Economy food offering. Those flying on a Middle East route in the World Traveller cabin will be happy to know that the airline has introduced a chicken in spicy Arabic sauce meal to get your tastebuds going.
Accompanying the meals are a starter such as couscous salad, Colcannon mash with seasonal vegetables side or tomato, farfalle and vegetable dish for non-meat eaters. Save room for the Pots & Co dessert which comes in salted caramel and chocolate mousse. Don't have much of a sweet tooth? There's always cheese and biscuits to look forward to.
You can experience the new dishes on Abu Dhabi, Bahrain, Dubai, Kuwait, Oman, Qatar and Saudi Arabia routes and it's all part of a catering roll-out from January 17 that adapts for each region and changes every six months. So China, Hong Kong, Japan and Korea flights can enjoy chicken in spicy Cheng du sauce, while Chennai, Hyderabad and Mumbai travelers get to chow down on kathrikai milagu seeragam and channa dal.
With vegetarian dishes being a big hit in places like Bangalore and Dehli, those routes can look forward to acchari veg and dal palak. Think that sounds good? Wait until you see what's for breakfast; it's Chicken Congee for Far Eastern routes and the likes of Idli Shanna, Sambhar, upma and dosa for India.
Traveling can make you ravenous so it's also a good idea to save a few bits and bobs for later in the flight or after you disembark and the airline listened to passengers to found it a bit tricky to do so with their offerings.
"Our customers have also told us they want to be able to save some items for later in the flight, so we've replaced the water cup with a bottle of Highland Spring on the first meal, and added Graze snack boxes on our longest flights," Carolina Martinoli, British Airways' director of brand and customer experience, said. "We're also offering Magnum ice-creams on daylight flights from London and a Tuck Box on inbound and overnight flights."
A second meal or good-sized snack will be served on lengthy journeys; think a sandwich or pizza wrap. Chocolates and potato chips are available from the galley so passengers can help themselves, plus a hot English breakfast will be served on overnight flights so you won't go hungry.
Remember that you request a special meal anywhere up to 24 hours before the flight and you can preorder Gourmet Dining meals for an extra cost.
Bon voyage!
Image Source: British Airways