Brunch at Scape, Burj Al Arab
Yes, Brunch at a 7-Star Hotel Is as Fabulous as It Sounds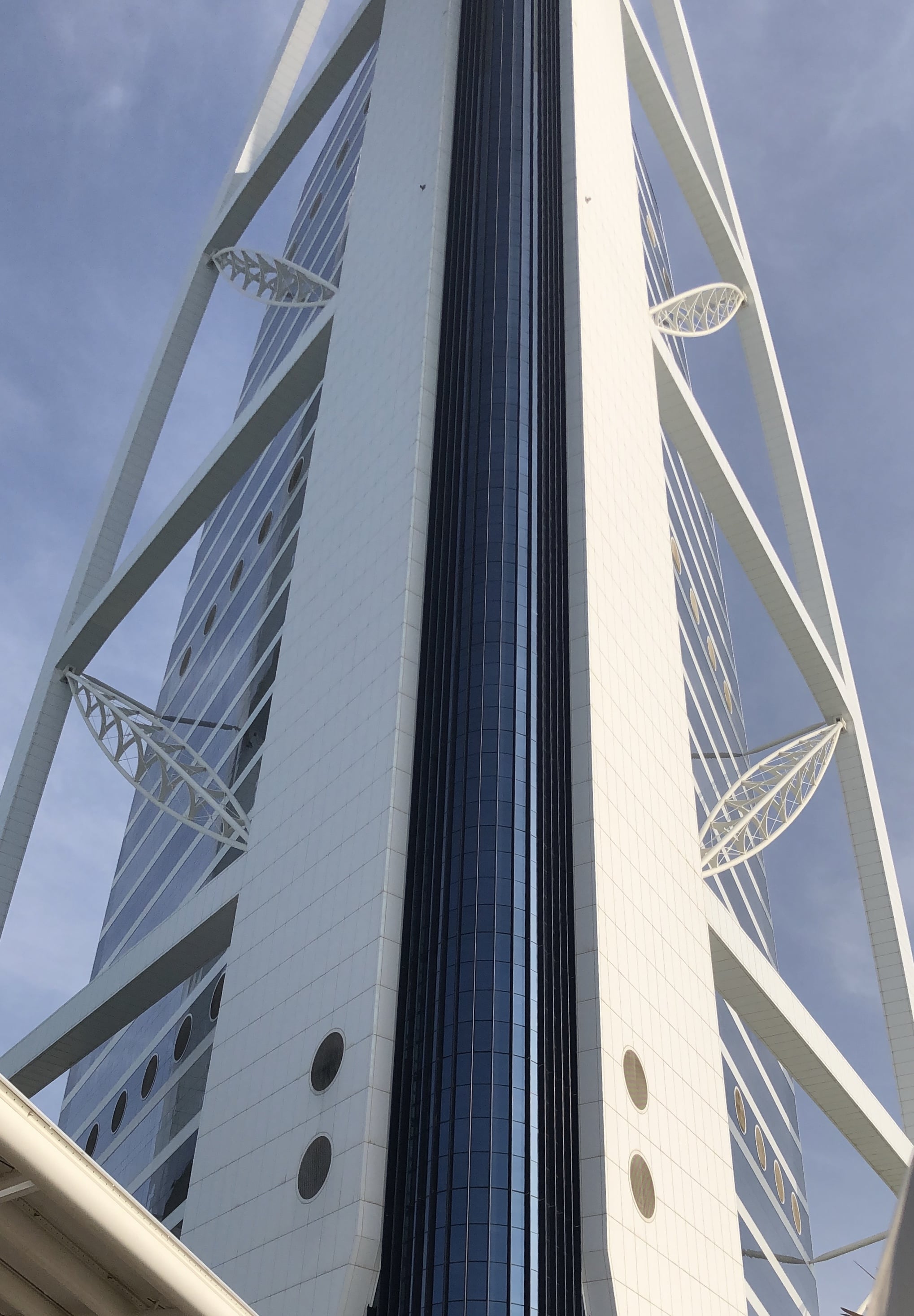 Last year Scape became famous before it even opened, and with its beach club costing AED100,000 as part of a wider membership, it's no surprise that it garnered lots of attention.
Housed inside the iconic Burj Al Arab, often dubbed a "7-star" hotel, the building is known for having one of the best hotel rooms in Dubai and being one of the city's most photographed landmarks. So it wasn't a shock to me that having brunch there is a fabulous affair too. Even getting through the security process at the gate isn't easy, my friend and I who arrived separately agreed, when we'd forgotten whose name the booking was under.
Once inside though, it's totally worth it; the outdoor brunch setting is surrounded by pools and the stunning Arabian Gulf. A handy footbridge allowed for the ideal Instagram shot showing the beautiful blue waters around. It's perfect when the weather is on the cooler side in Dubai and just in case the temperature has creeped up, guests are shaded underneath a canopy.
Thanks to The Terrace setting, you'll definitely feel like you're in California, which is the theme of the cuisine at Scape Restaurant & Lounge (although there are influences from Oceania, Europe, Asia and South America).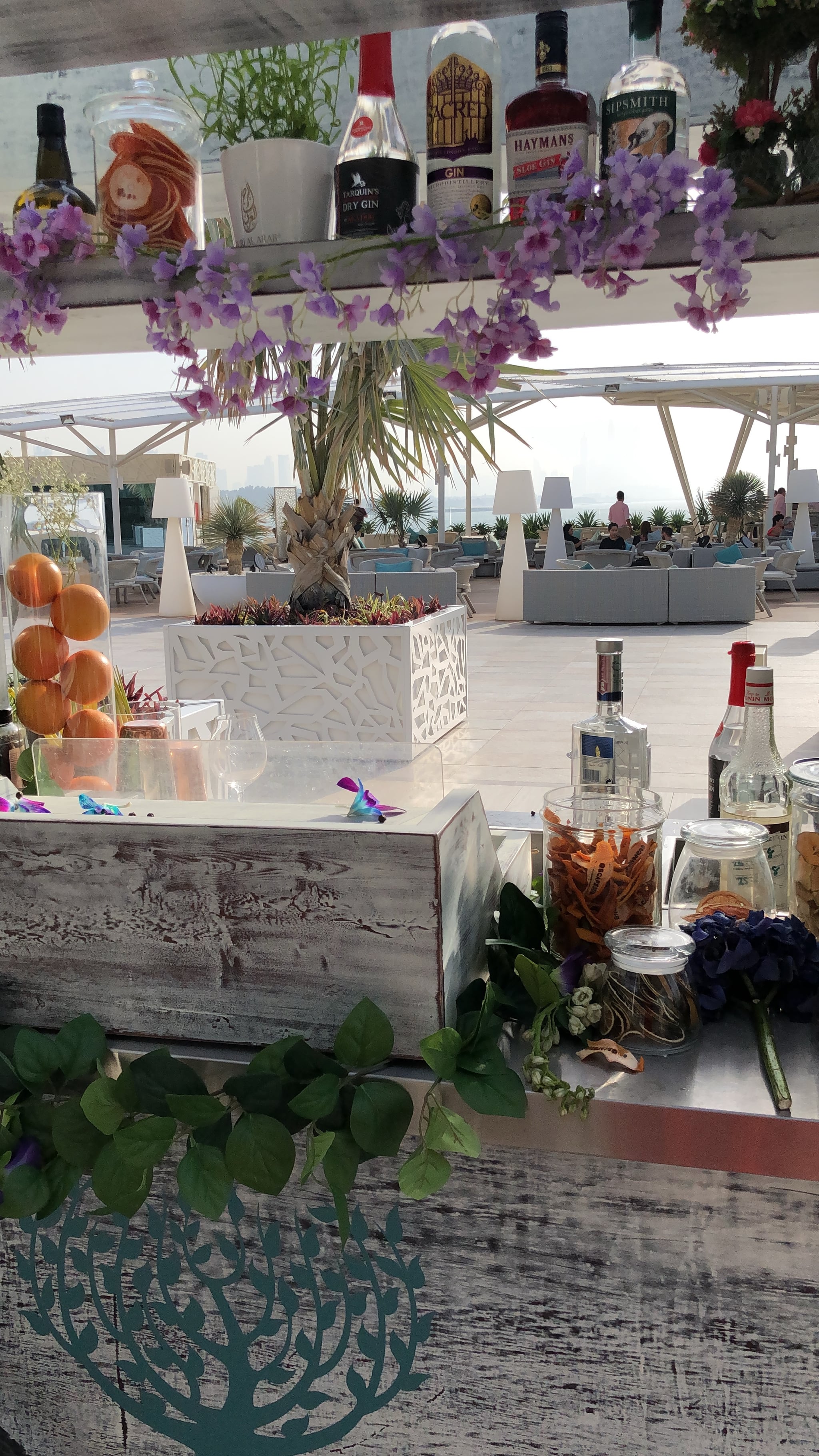 For the starters (Nor Cal) oysters with seaweed tartar and horseradish espuma were delivered to the table, as well as steamed and grilled asparagus topped with almond flakes, pomegranate and grapefruit. The dishes are served with a miso broth featuring tofu, lemongrass and bok-choy. All very healthy, no wonder Californians are known for being in shape!
Next up, and reflective of the middle of California (Central), was donut-shaped sushi and burrata with tomatoes and crispy quinoa. It might sound like a lot of food already but the dishes are for sharing and aren't huge.
Representing Southern California (So Cal) were the Angus Beef tataki, tempura medley with dipping sauces, and quesadilla halves. They say the best Mexican food is from So Cal! Finishing off the savory part of the meal, we got to choose a main, which includes glazed Baltic salmon and braised short ribs on the menu.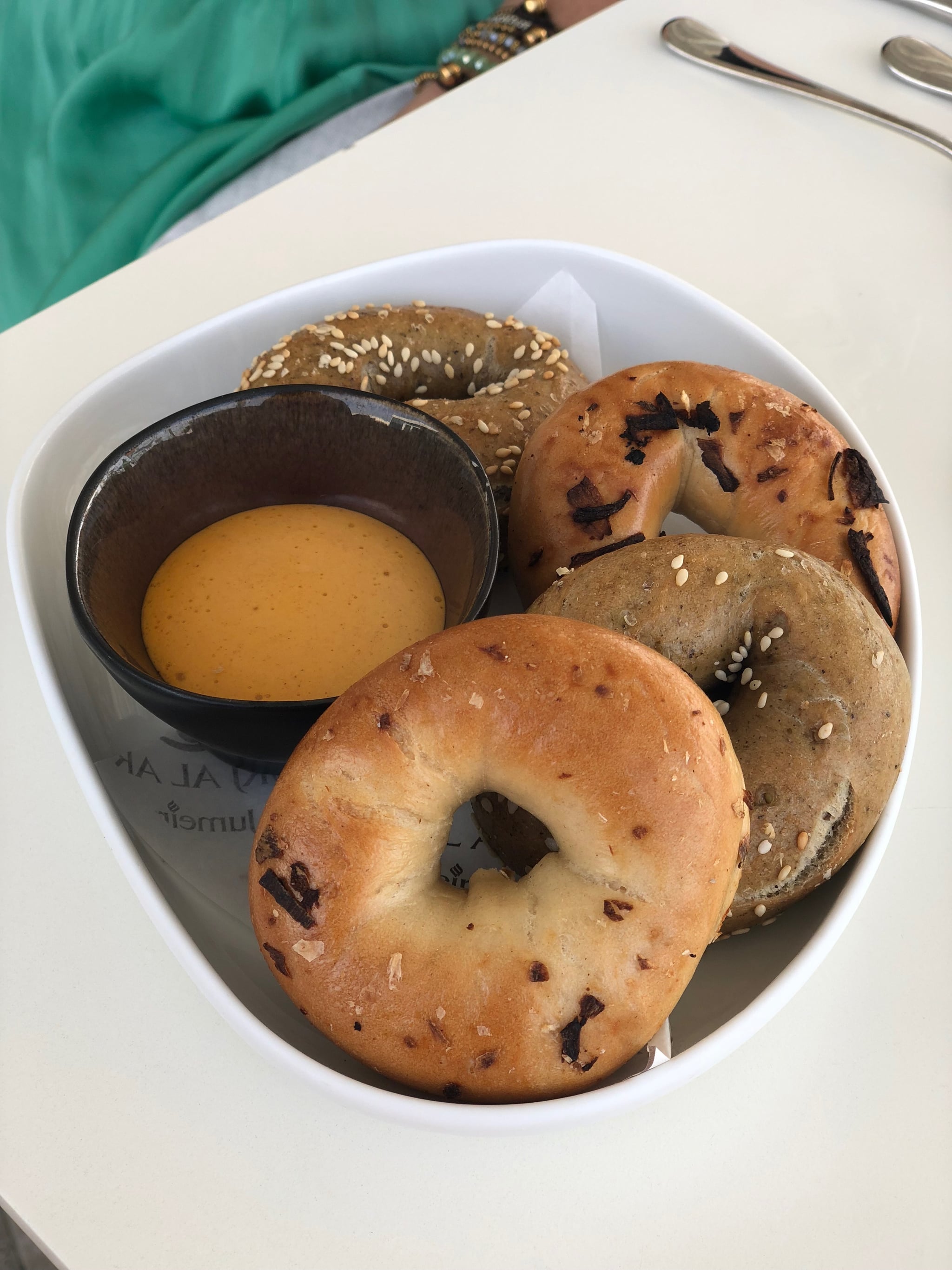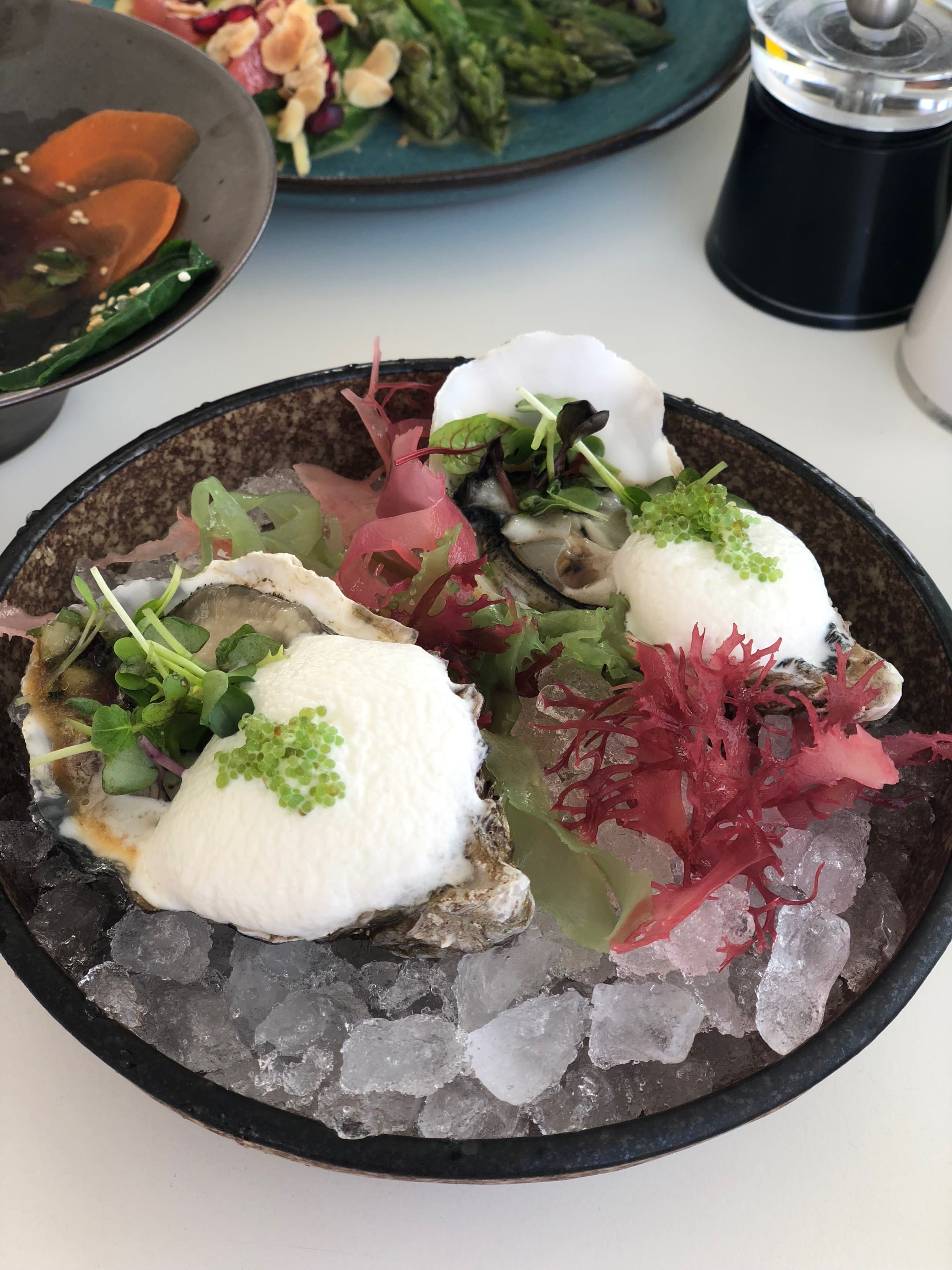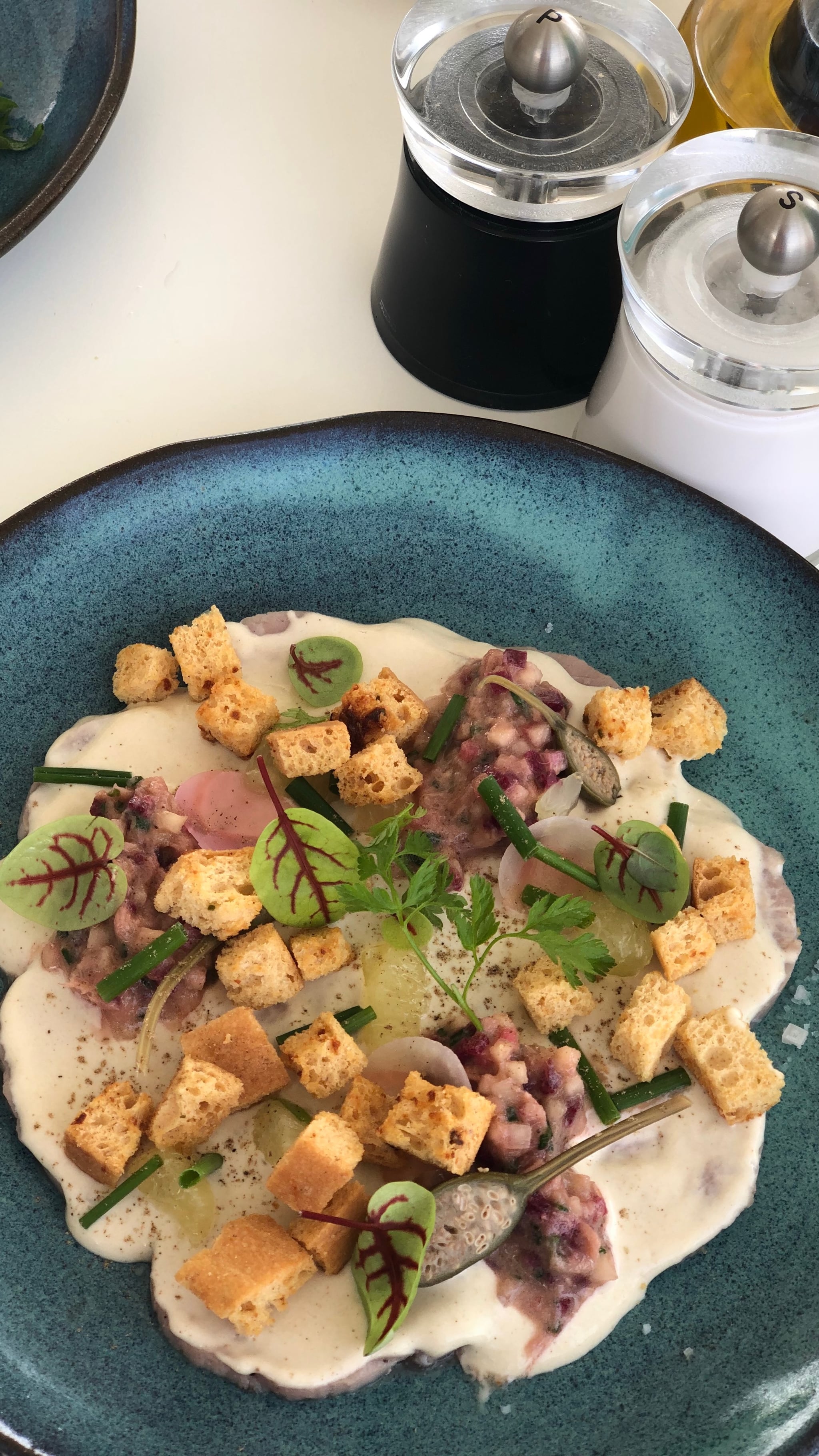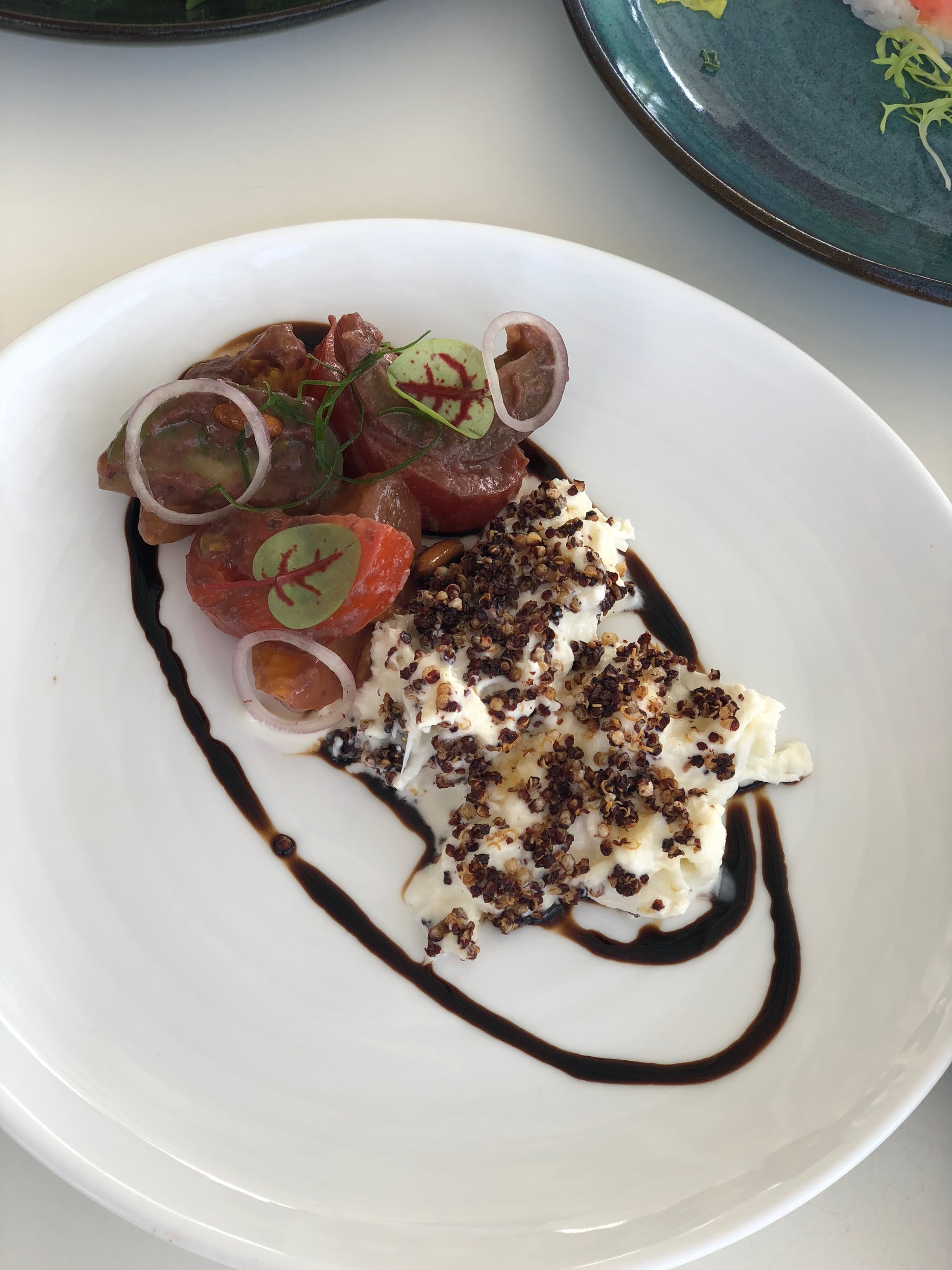 Dessert is nothing to be scoffed at, with sweet tacos, ice cream sandwiches and brookies (brownie cookies) on a two-tie platter. Nothing's quite as Instagrammable these days without some dry ice to encourage people to oooh and ahh over their food, and Scape didn't disappoint with their display.

While staff came around pouring bubbles so our glasses were never empty, there are also bar stations around the terrace encouraging guests to try something interesting at the whiskey, gin or rum bars.
It doesn't come cheap though; the soft drinks package is AED495, with house beverages included it's AED695 and AED795 for premium sparkles.
Brunch takes place every Saturday from 12.30 p.m. to 4 p.m.