Burger King Sauna Finland
Is This The Weirdest Burger King in The World?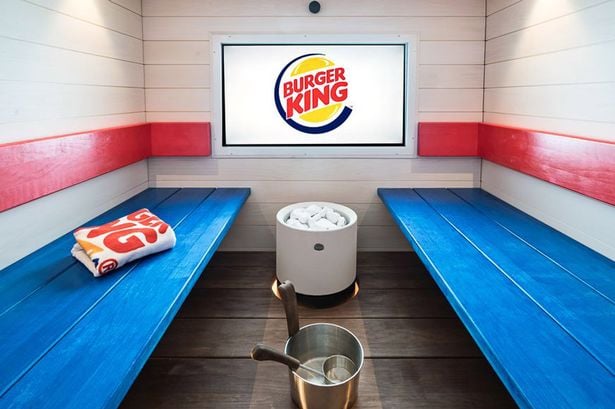 Finland is a small country (population 5.4 million), but one thing they do not lack is saunas. In fact, there are over three million saunas in Finland, and one per household. The country certainly doesn't need another sauna, but that didn't stop them from installing one in an entirely unprecedented location: a Burger King.
A Helsinki outlet of the fast food chain is home to the world's first Burger King sauna, and customers can lounge in the 15-seat sauna wearing BK robes while they devour Whoppers and fries. If you're lucky enough to get a seat in the spa, servers will come over to take your order so you can fully relax. Eventually, Burger King plans to install tablets inside so guests can order directly from their seats.
Burger King enthusiasts who are looking for a particularly unique experience can rent out the sauna for 250 Euros (1038 AED) and throw a private party.
The sauna has a 48 inch television and a Playstation 4, so you're sure to be entertained and relaxed during your visit. There's also a small shower room outside of the spa, for you to rinse off before and after your steam.
Though it may sound unappetizing to chow down in a room full of naked strangers, the sauna is, after all, an integral part of Finnish culture, and its popularity so far proves that there's something to this new fast food gimmick!