Burger & Lobster Malaysian Lobster Casserole
If Cooking Lobster Seems Daunting, This Malaysian Casserole Is the Perfect Place to Start
Never cooked a lobster before? This Malaysian Casserole recipe from Burger & Lobster shows you how to do it in the tastiest way. Just follow these preparation instructions then get stuck into the recipe below...
Place the point of a sharp knife toward the top of the lobster's head with the sharp part of the blade facing away from the tail. Very quickly stick the knife into the lobster's head and slice downward bringing the sharp blade through the head to the work surface. Now cut the lobster the other way down the body and tail so you have to long halves. Remove all the black and green goo and other membranes.
Cooking lobster is an art, and if you do not get the timing just right (15 minutes maximum), you might be in for a tough or chewy lobster. Never overcook your lobster. This makes the meat tough and stringy.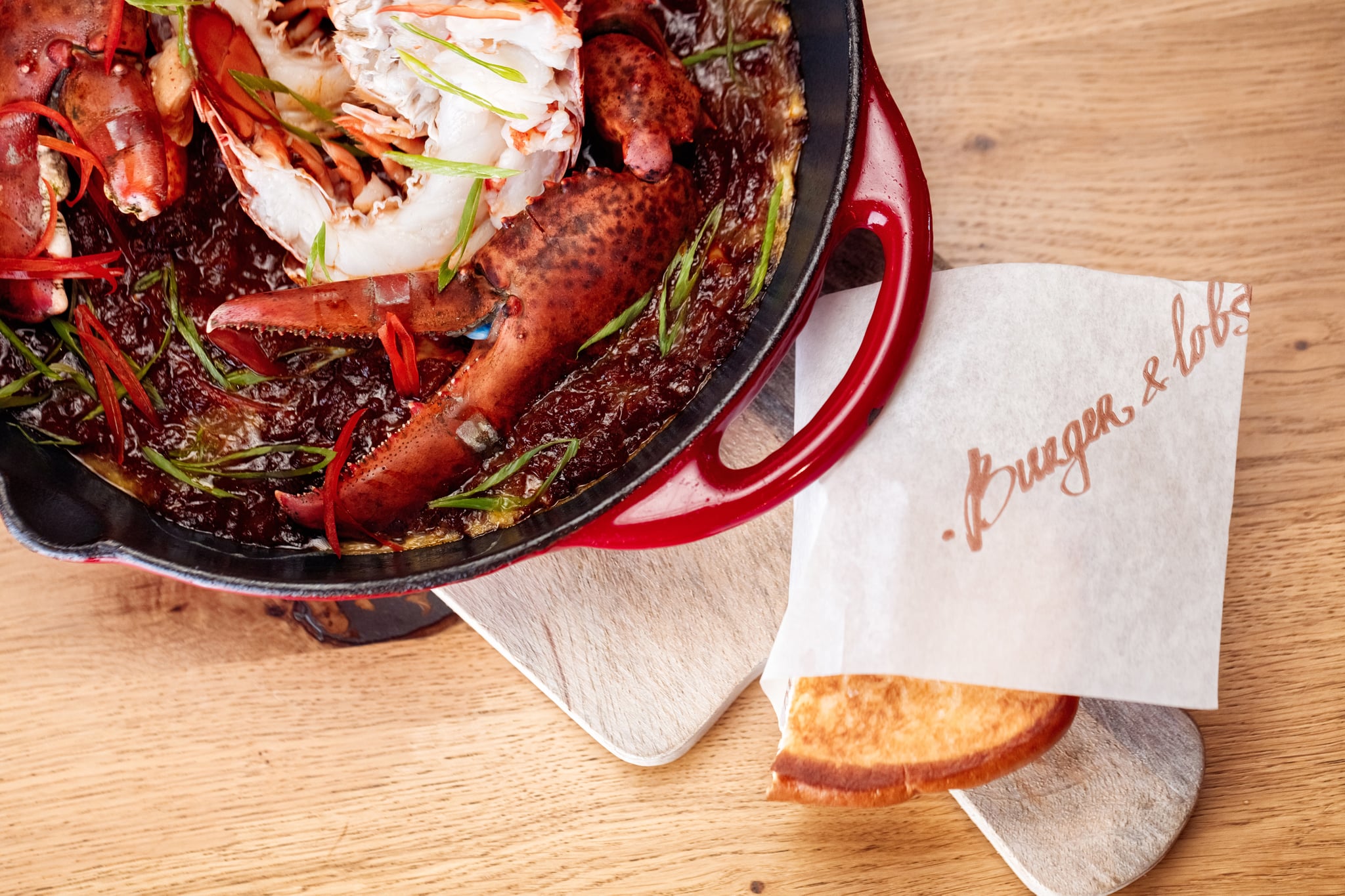 Maylasian Lobster Casserole
Burger & Lobster
Ingredients
550g Whole Lobster
150g Ginger fresh
5g Garlic fresh
60g Coriander leaves fresh
2kg Shrimps paste
600g Tomato paste
30g Sugar
60g Salt
60ml Corn oil
50ml Coconut milk fresh
1Pc Whole egg
100g Green chili
Directions
Prepare the lobster as mentioned and keep aside. Cut the body flesh into half.
In a pan add corn oil, and fry on medium flame onion until cook.
Add crushed garlic and ginger.
On medium – low flame add the green chili.
Season.
To this add shrimps paste, tomato paste, sugar, and fry well.
Add the milk in the end.
Add mixed egg before serving.
Garnish with red chili and spring onion.
Serve hot with brioche bread.
Information
Category

Casseroles

Cuisine

Other Asian

Yield

1