Burj Khalifa Restaurant Launches Gold Billionaire Burger
A Billionaire Burger? Dubai's Latest Food Creation Tastes as Rich as It Sounds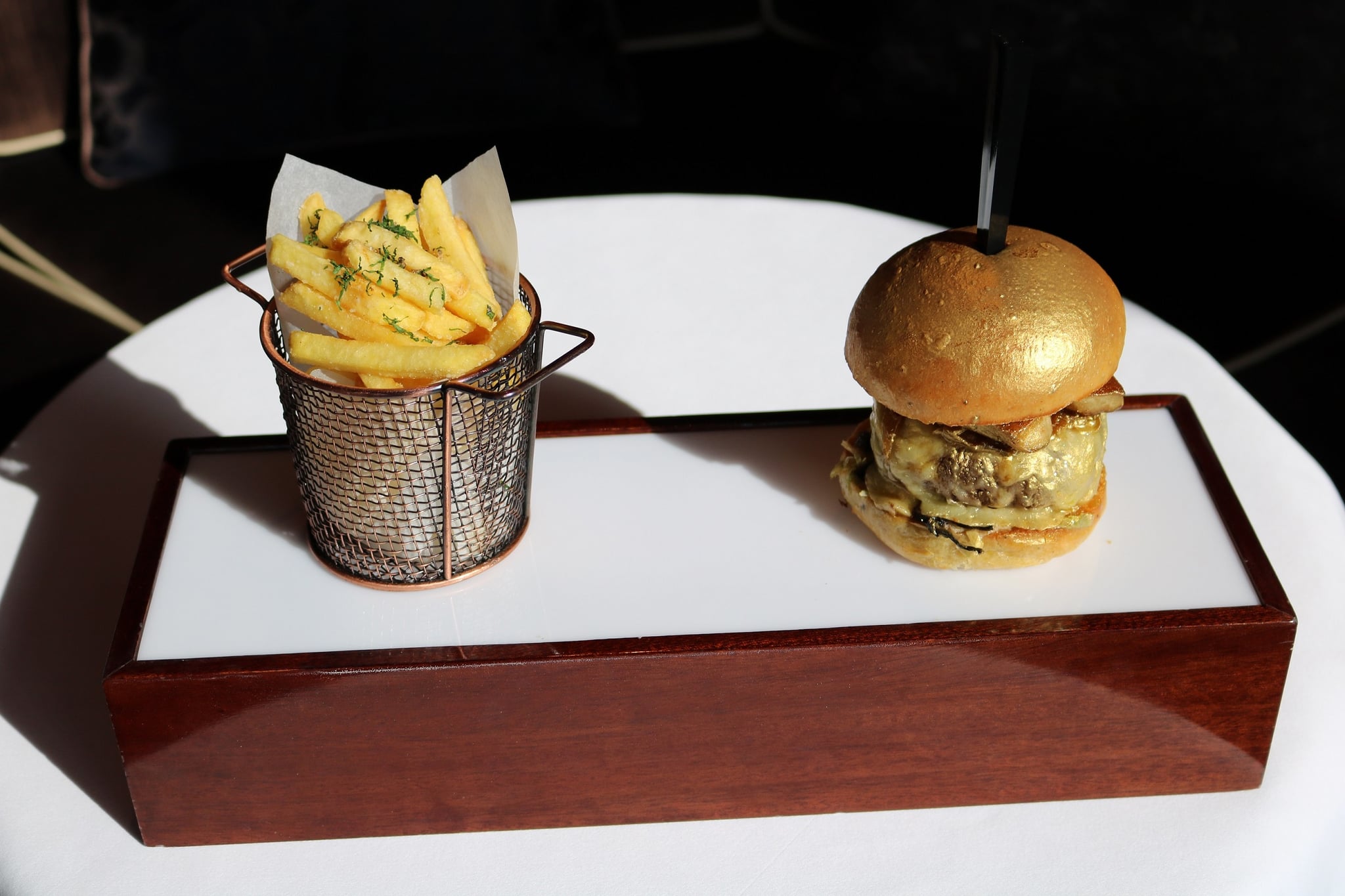 We've seen gold on many burgers coming from Dubai but the latest version to be introduced in the Emirate takes the cake! At.mosphere, a restaurant inside the world's tallest building, has added the Billionaire Burger to their menu. The creation has an 11+ Japanese Wagyu patty, Foie Gras, Wild Mushroom and sliced Truffle, as well as gold dust. All those ingredients are sure to make it taste as rich as the name...
The dish is available in their At.mosphere Lounge, located on the 122nd floor of the Burj Khalifa and must be one of the most decadent bar snacks we've heard of in the region.
How much will it set you back? AED375!