Carbonara Potato Skins Recipe
Carbonara Potato Skins: A Total Touchdown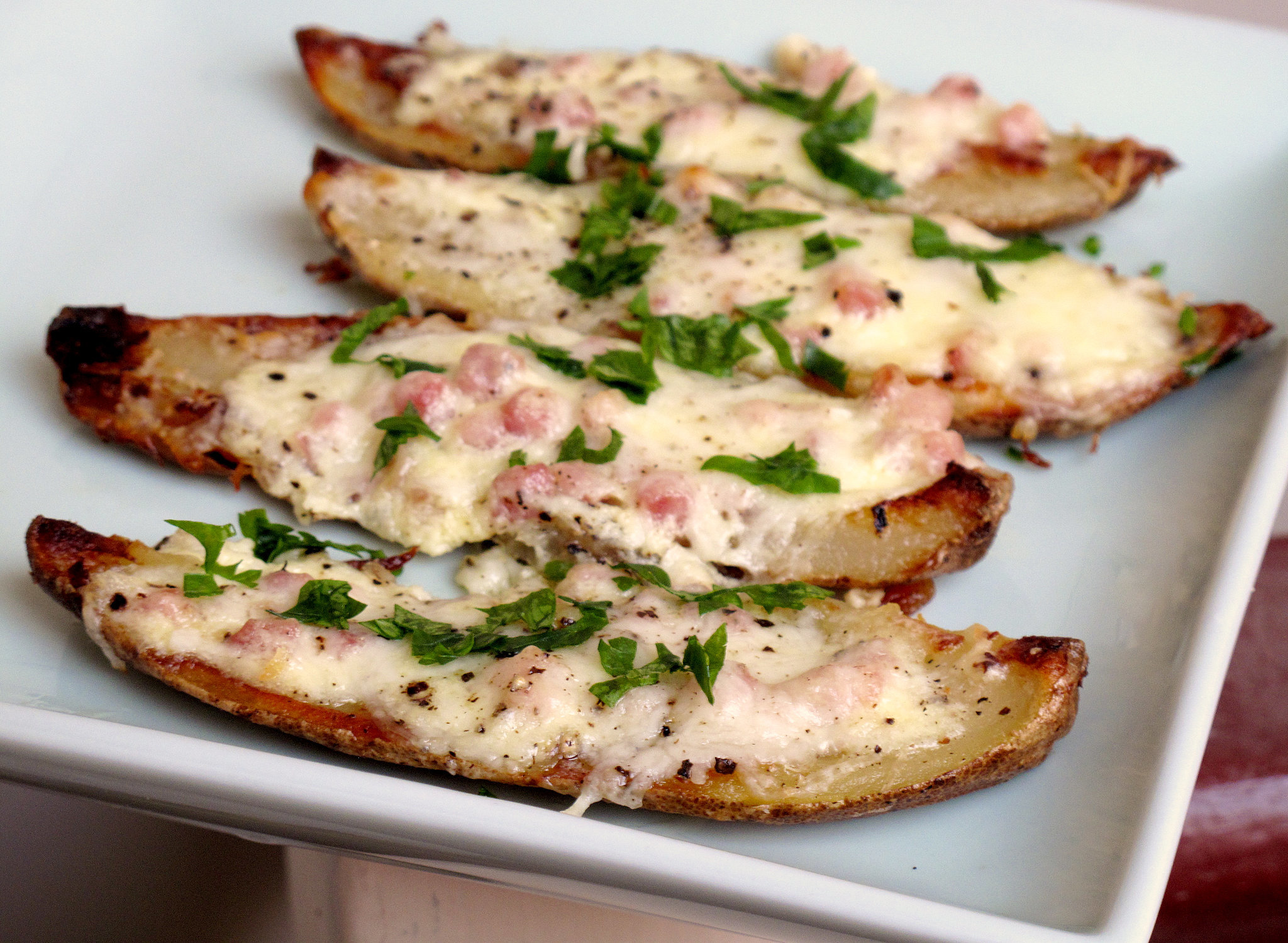 Whenever I cook an already-irresistible snack food, I'm always inclined to think about ways to make it totally over the top — like, say, with buffalo chicken macaroni and cheese. So when it came time for a friend's game day viewing, I couldn't resist combining two of my favorite foods in the entire world: potato skins and bac-o-licious pasta carbonara.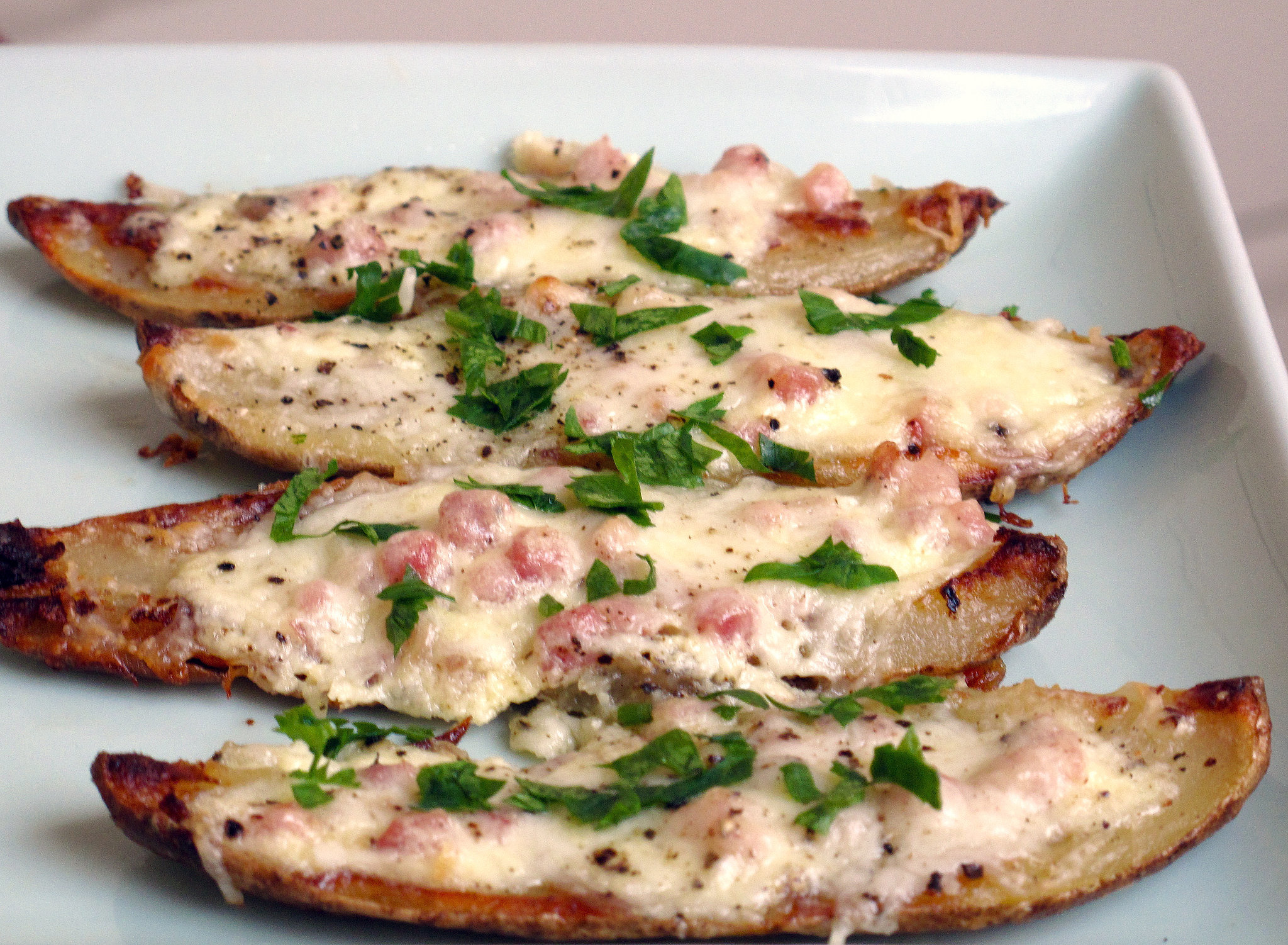 The end product is the kind of stuff dreams are made of: velvety, slightly crisp potatoes with oozy, creamy carbonara sauce. The recipe's designed to feed half a dozen or so people, but I'm pretty sure if left unattended that I could finish off the whole plate myself.
Carbonara Potato Skins
From Susannah Chen, POPSUGAR Food
Ingredients
6 large russet potatoes
2 tablespoons butter, melted
Salt
1/4 pound pancetta, diced into small cubes
1 cup mascarpone cheese
1/3 cup grated pecorino cheese
2 large egg yolks, beaten
1 clove garlic, minced
1 cup shredded part-skim mozzarella cheese
1/4 cup Italian parsley, chopped
Freshly ground black pepper
Directions
Preheat oven to 350°F. Bake potatoes directly on the oven rack until fork-tender, about 1 hour. Remove potatoes; let cool to the touch. Turn up oven to 450°F.
Cut potatoes in half lengthwise. Using a spoon, scoop out the centers, leaving 1/4-inch-thick skins. (Reserve potato centers for mashed potatoes or another use.) Cut shells crosswise in half if desired (you can leave them as halves, too). Place shells, skin-side up, on a baking sheet. Brush them with the melted butter and season with salt.
Bake shells 20 minutes, or until crisp and golden brown.
Meanwhile, in a small skillet, cook the pancetta stirring often, until crisp, about 5 minutes. Transfer to a paper towel-lined plate and let cool.
In a medium-size bowl, combine the mascarpone, pecorino, egg yolks, and garlic with the pancetta; stir to combine.
Once potato skins are ready to take out of the oven, top them as evenly as possible first with the mascarpone mixture, then with shredded mozzarella. Return to the oven and bake for another 5 minutes.
Finish with a sprinkling of chopped parsley and freshly ground black pepper.
Information
Category

Appetizers, Finger Foods

Cuisine

North American

Yield

Serves 6 to 8 as an appetizer