Cheesy Garlicky Croutons Recipe
Salads, Soups, Even Eggs Beg to Be Topped With Cheesy, Garlicky Croutons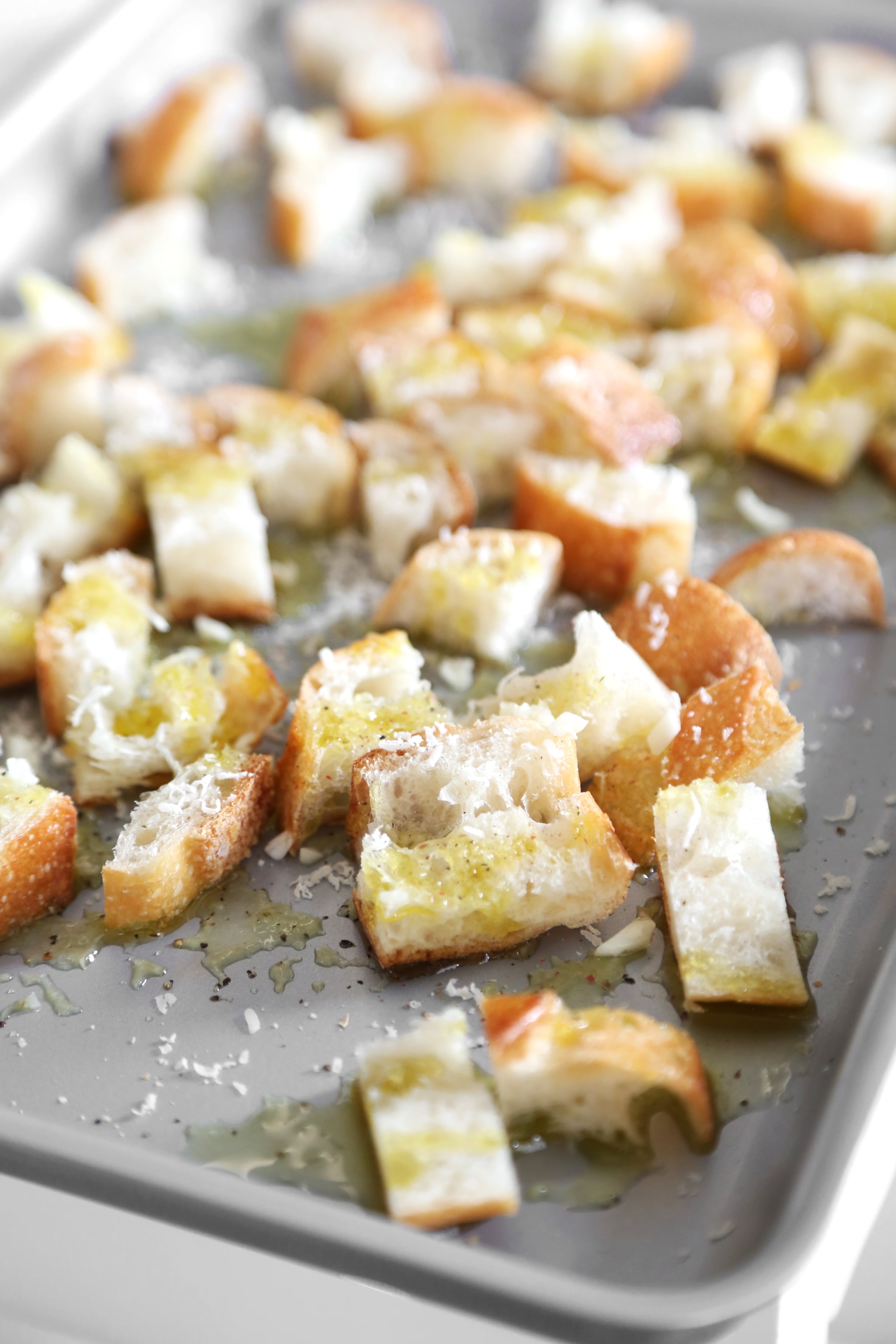 Homemade croutons make salads bearable to eat, give crunchy texture to pureed soups, and, welp, even taste really good on top of scrambled eggs. The only thing that could possibly make croutons taste better is the addition of shredded parmesan cheese and chopped garlic. Cheesy, garlicky croutons are little carb-y blasts of flavor that (not scientifically proven) may cause your brain's serotonin levels to skyrocket. "Evidence" of such occurrence will be the goofy grin on your face when you pop one of these squares in your mouth.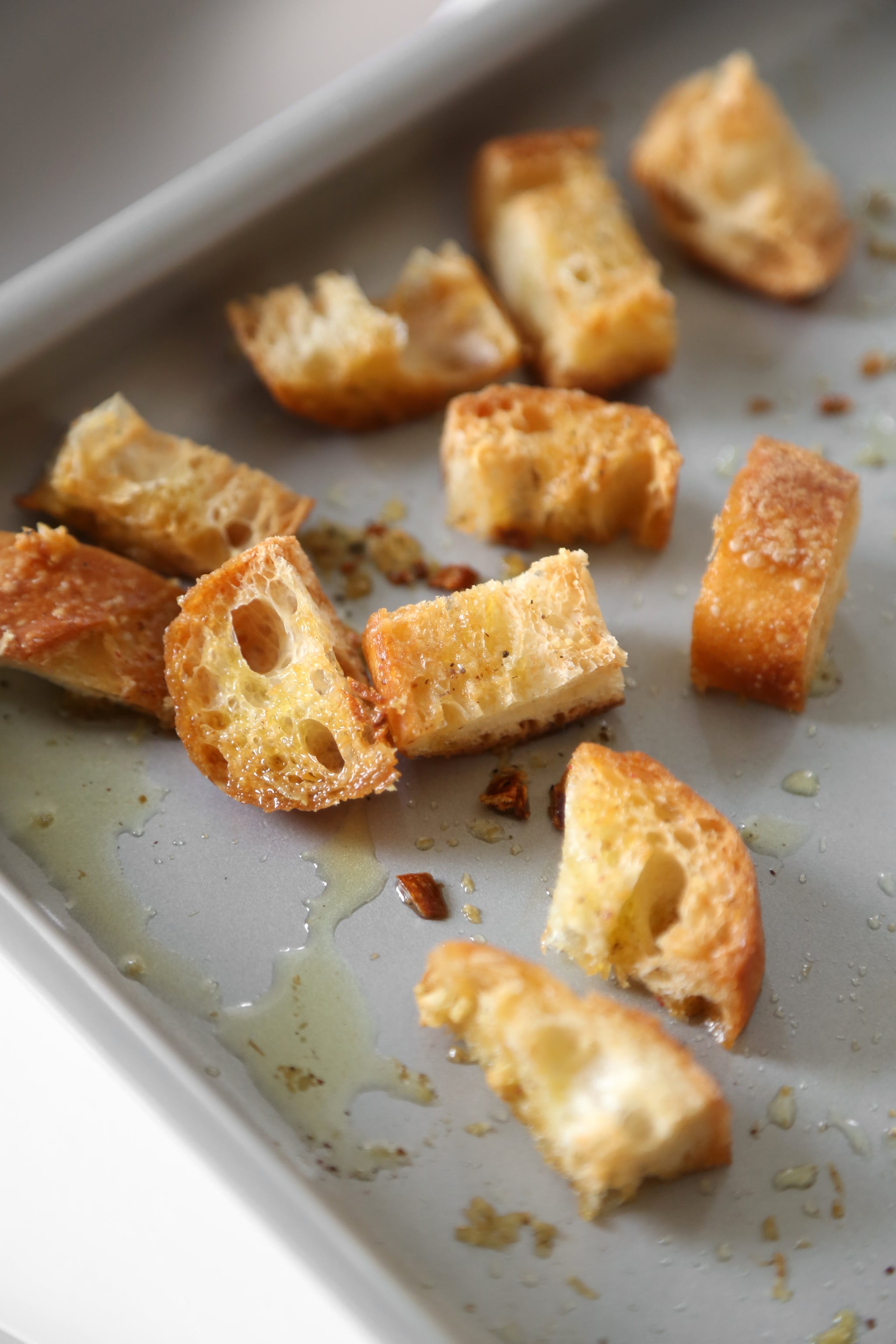 Here's how to make them:
Start with crusty, day-old bread. I used half a baguette. Cut it into 1-inch pieces with a bread knife. From there, cut the slices into 1-inch cubes.
Place bread on a rimmed half sheet pan. Drizzle liberally with olive oil, salt, and freshly cracked pepper. Grate parmesan cheese over the top to your liking (no such thing as "too much"). Top with about 1-2 minced cloves of garlic (I used sort of a flicking motion since garlic is sticky).
Bake at 400°F for about 15 minutes or until crisp, shaking the pan halfway through cooking to ensure the croutons are cooking evenly. Croutons are done when they are nice and golden brown.
Remove from oven and cool slightly before using. Store in an airtight container and use within a few days.
Image Source: POPSUGAR Photography / Anna Monette Roberts