Chicken Berry Biryani
Add Some Color to Your Plate With This Indian Rice Dish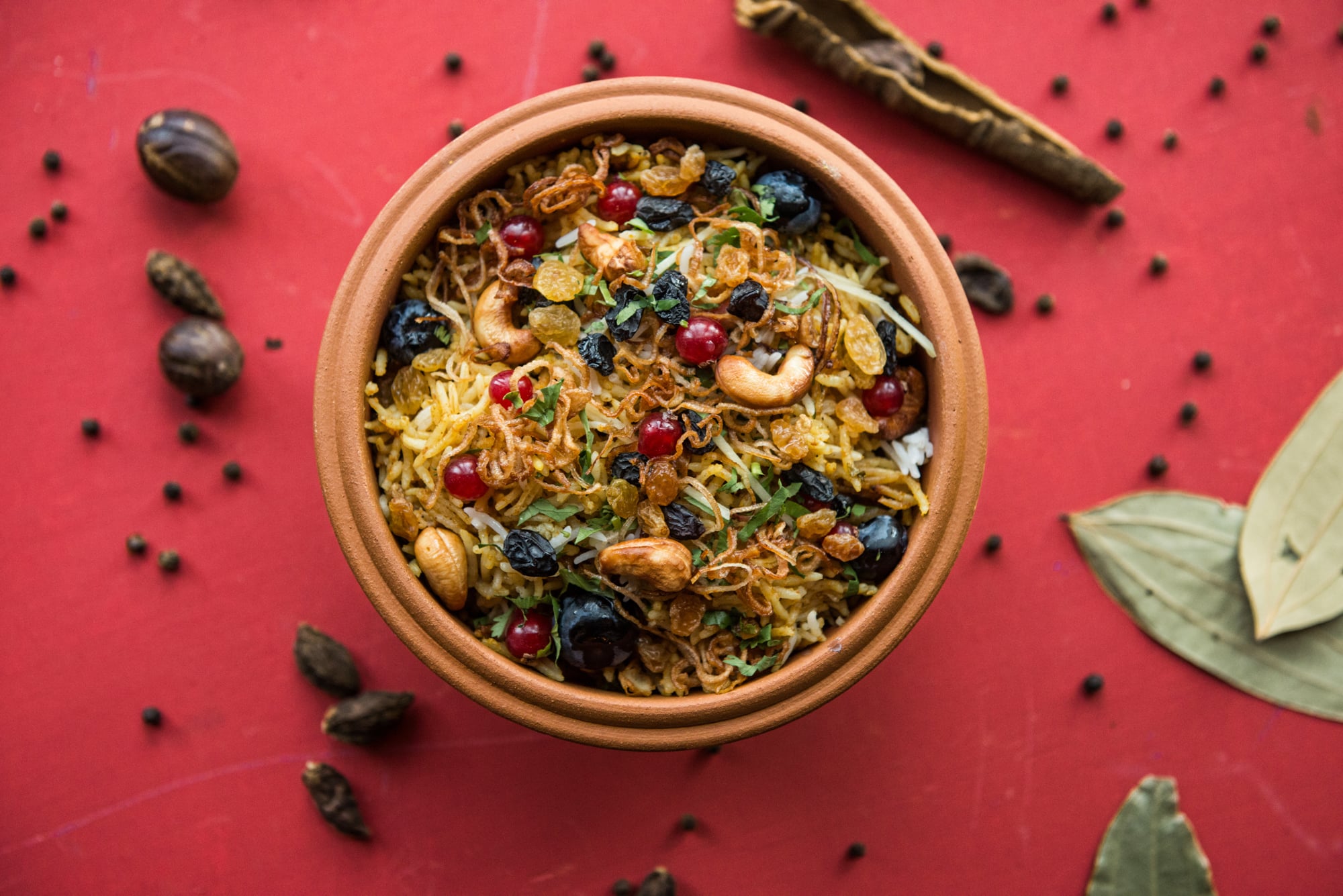 If you're the type of person who thinks no meal is complete without rice, but need to spice up the look of your plate, try making Moombai & Co's Chicken Berry Biryani. The Indian restaurant recently open in Dubai's H Hotel and one of the signature dishes is this rice pot made with mixed berries and cooked in traditional earthenware.
Mmm… just like Auntie's!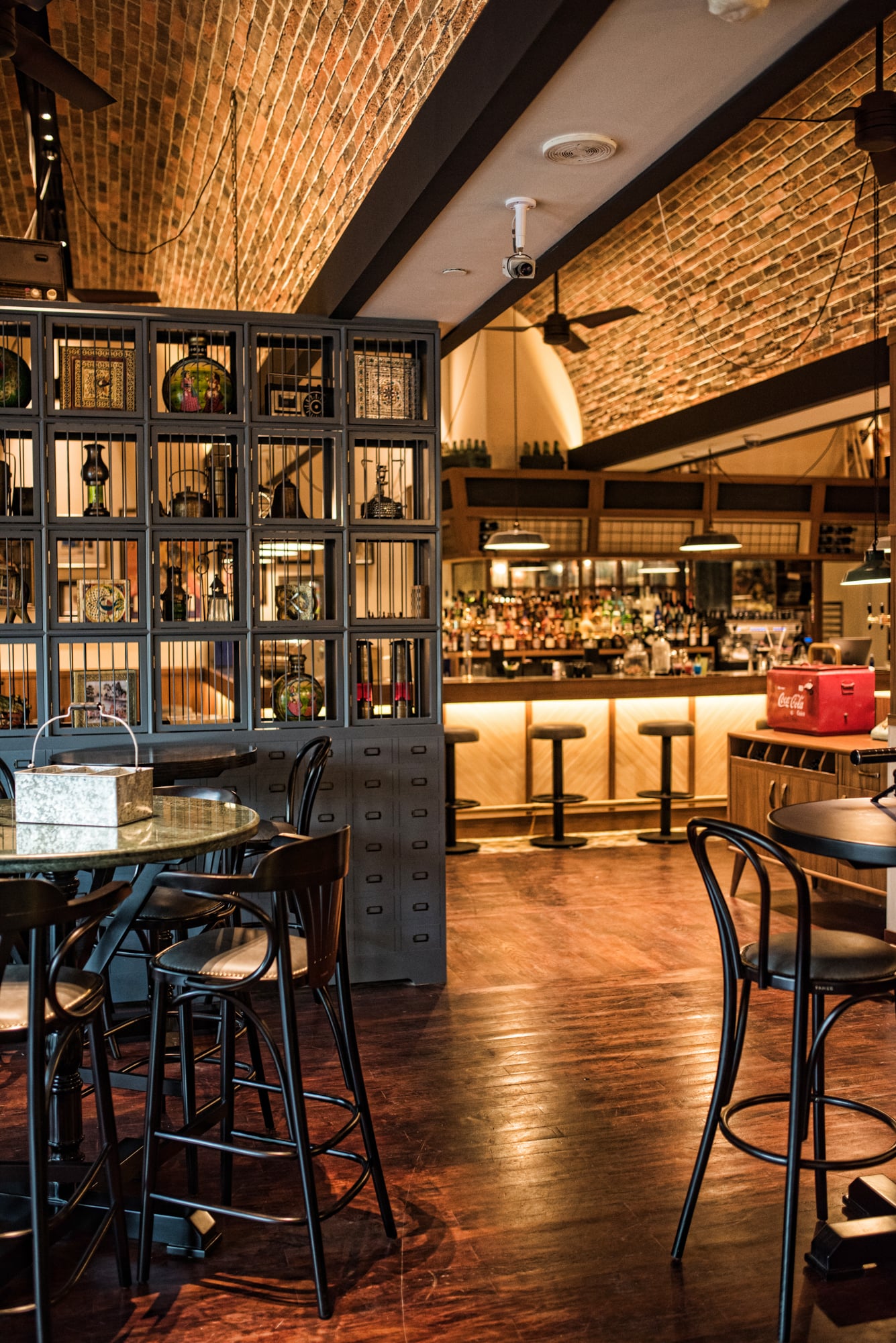 Chicken Berry Biryani
Moombai & Co
Ingredients
150g Onions
50ml Vegetable Oil
50g Ghee
10g Garlic Paste
75g Ginger Julienne
2 no Cinnamon sticks
6 no Cardamom pods
6 no Cloves
600g Chicken curry Cut
200g Yoghurt
1 tsp Chili powder
½ tsp Royal cumin
½ tsp Ground green cardamom
1 tbsp Cumin Powder
1 tsp Garam Masala
300g Basmati rice
100ml Cream
2 pinch Saffron
4-tsp Rosewater
6 tbsp Chopped Mint
6 tbsp Chopped Coriander
4 nos Green Chili
10g Blueberries
20g Fresh Red Currant
20g Dry Black Currant
20g Fresh Raspberry
Salt to taste
Directions
Preps:
Slice the onions and deep fry and drain on kitchen paper.
Wash the rice gently and soak for 20 mins.
Marinate the chicken with ginger, garlic, Slit green chilli, Cumin
powder, chilli powder, garam masala and salt.
Make a mix of Ginger julienne, chopped mint, coriander and all
berries.
Cooking:
Heat the ghee in a deep pan and add whole spices (Cloves,
cinnamon, cardamom, Royal Cumin).
Add the marinated chicken once spices starts crackling.
In another vessel cook the rice 80 percent and drain.
Remove half chicken and its masala on side and cover the rest of
the chicken with cooked rice, repeat with another layer of
remaining chicken and rice.
Drizzle it with saffron, cream and ghee. Top it with half of the
brown onion, chopped coriander and mint.
Seal it with with foil and cover with a tight lid.
Transfer the biryani vessel on Tawa and cook on slow fire for 20
mins.
Open the lid and top it with rest of the fried onion, all the berries
and chopped mint coriander.
Start serving once all the steam in absorbed.
Information
Category

Main Dishes

Cuisine

Indian

Yield

4

Total Time

29 minutes, 59 seconds