Chicken Dumplings Recipe
Make Chicken Dumplings From Scratch to Satisfy Your Dim Sum Craving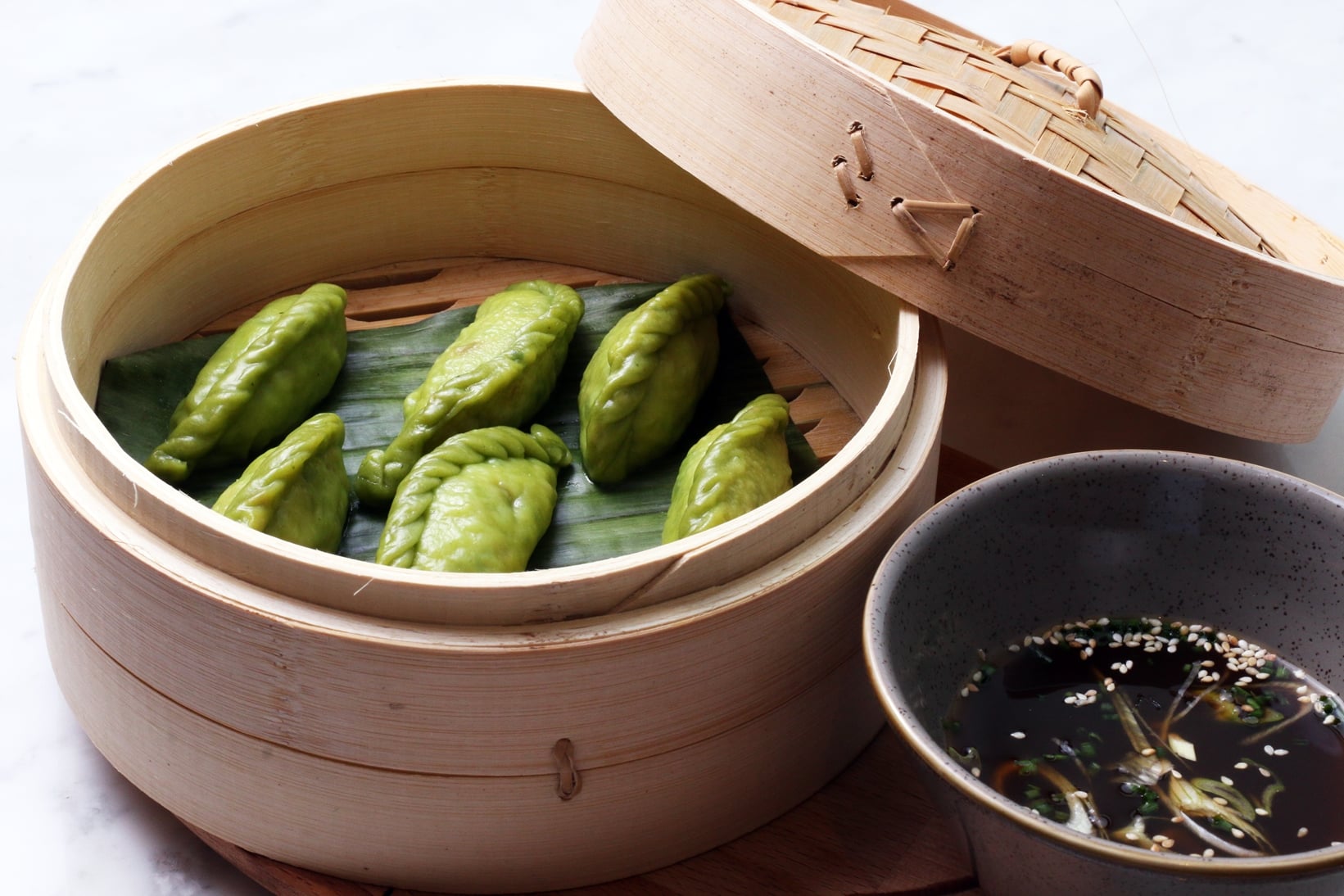 Priding her business on making dishes from their most raw form, South African chef, Julie Watson, shares her recipe for chicken dumplings. If you're love for dim sum is as strong as ours, you'll appreciate being able to make them a la Dubai restaurant, Nourish.
Ingredients
DIM SUM DOUGH:
260g strong wheat flour
110ml boiling water
5btsp salt, fine sea salt
55ml spinach puree (40ml water (2.5Tbsp + Big handful / 20g spinach, blended until smooth)
CHICKEN FILLING FOR DIM SUM:
850g chicken breast, minced
3tbsp teriyaki, we use our homemade sauce
3 16g stalks spring onion, sliced finely
1.5inch/12g ginger, finely minced
Sea Salt to taste
Directions
FOR THE DIM SUM DOUGH:
Add flour & salt to your mixing bowl.
Add spinach puree then hot water and mix with the dough hook attachment for 3-4 minutes, until elastic and smooth. Alternatively, mix by hand for 8-10 minutes, to help the gluten develop, until you have a smooth and elastic dough.
Wrap in plastic and rest at room temperature for 1-2 hours.
CHICKEN FILLING FOR THE DIM SUM:
Combine all ingredients very well and transfer to a piping bag. Alternatively use a spoon to fill the dumplings.
TO ASSEMBLE:
Divide the rested dough into 24 equal pieces. Using a light dusting of flour on the surface, roll them into balls then flatten with a rolling pin.
Place 1 tbsp filling in to the center of each wrapper, and fold over, ensuring you do not trap much air between the filling and the pastry. Now fold them in your desired pattern. A lot of ideas are online.
To cook, you place them into your steamer basket, on top of a lightly oiled banana leaf / baking paper and steam over a pot of simmering water for 6-10 minutes, depending on your liking. By 6 minutes they should be cooked through if done from fresh. 10 minutes if previously frozen.
Information
Category

Appetizers

Cuisine

Chinese

Yield

4-6