Chicken Pot Pie Recipe From tashas
Try This Comforting Chicken Pot Pie Straight From the tashas Cookbook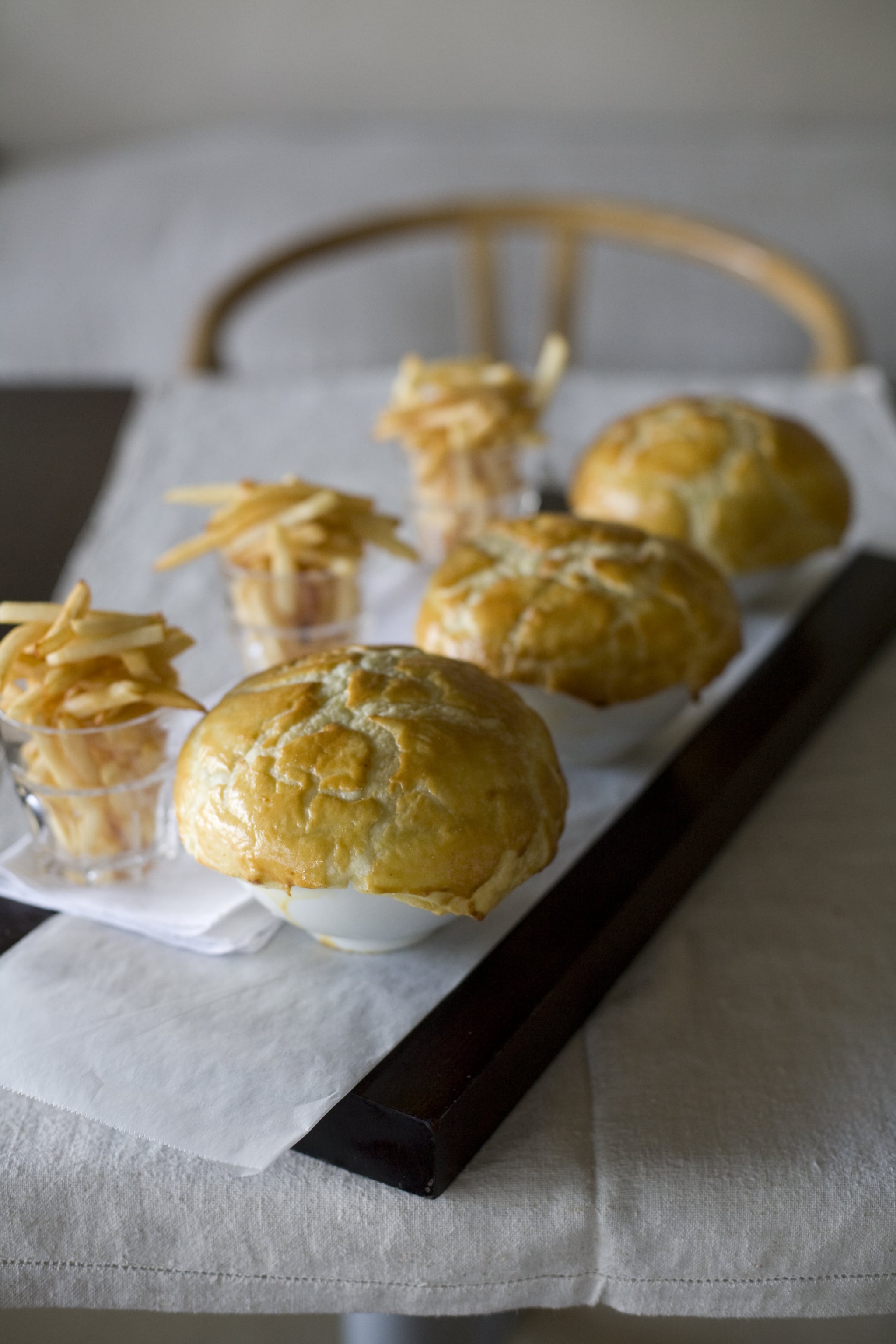 There are some days that just call for chicken pot pie. Some of my best memories are of my mother making this for me after I'd had a rough day. This pot pie is the ultimate winter comfort food but when we took it off our summer menu it almost caused a riot. So it's back, but only on the signature menus at Nicolway and Constantia. Ideally, it should be made from scratch, so be prepared to wait about 30 minutes.
Ingredients
8 chicken breasts, about 1kg
24 Button mushrooms, about 340g
4 spring onions, sliced finely
4tbsp chives, finely chopped
4tbs olive oil
salt and pepper
1tsp fresh thyme
125ml white wine
2tsp chicken stock powder
375ml cream
40g butter, cut into 4 cubes
1tsp flour
1 egg, beaten
2 sheets puff pastry
Pre heat the oven to 180°C.
Directions
Cut the chicken breasts into bite size cubes and the mushrooms into quarters.
Slice the spring onion finely and chop the chives.
In a large sauce pan, heat half the olive oil to smoking hot and quickly sauté the chicken.
Season with salt
and pepper and the thyme.
When the chicken is sealed all over and begins to color, remove from the pan and set aside.
Add a little more olive oil to the pan and sauté the mushrooms and spring onions until the mushrooms are nicely browned. Return the chicken to the pan with the wine and stock.
Boil until the wine has reduced by half, then add the cream. Toss the cubes of butter in a little flour and stir them into the cream sauce.
Cook the sauce on a high heat for about 5 minutes or until it has thickened. The sauce should cover the back of a spoon. Take care not to thicken it too much or your pie will be dry.
Add the chives and season to taste.
Pour the mixture into a large pie dish or 4 small ones.
Beat the egg for the egg wash.
Cut the pastry and cover the pies, pressing the edges down with a fork.
Egg wash the pastry and bake until the pastry has puffed and turned golden brown.
Smaller pies will take 20 minutes, the larger pie should bake for 30 minutes.
Information
Category

Pies/Tarts

Yield

4

Total Time

29 minutes, 59 seconds