Chicken and Sumac in a De'Longhi Multifry Multicooker Extra
You Only Need 1 Easy Cooking Device to Make This Chicken and Sumac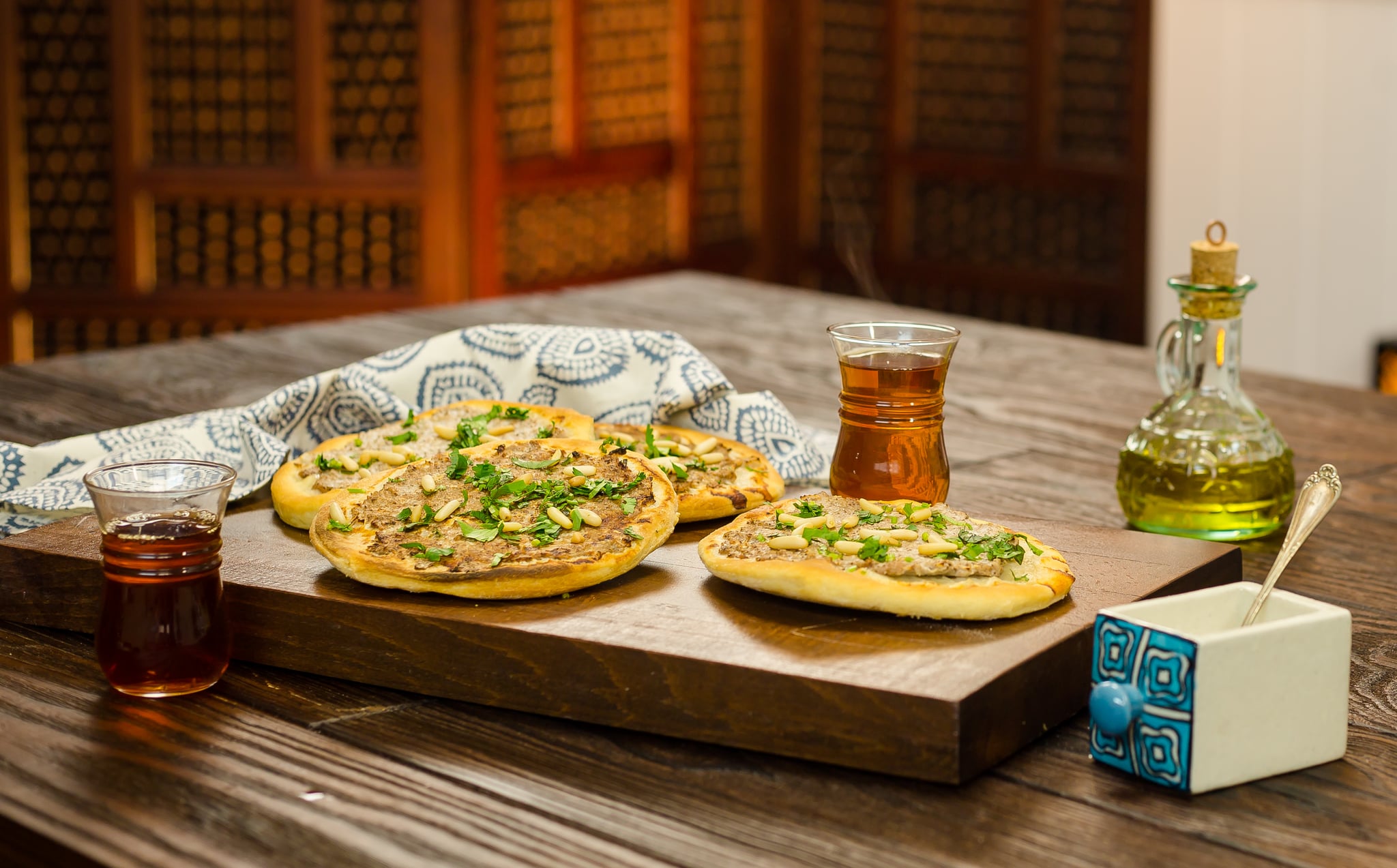 Ramadan can be an especially tough time if you haven't prepared meals in advance. But if you're caught short when it comes to daily Iftar, fear not. Cooking author and stylist, Assia Othman, has shared recipes using De'Longhi's Multifry Multicooker Extra Chef Plus (AED1,299), which allows you to cook all your favorite foods in one machine. Whether you'd usually fry or bake, it might just be the perfect replacement for your stove.
Chicken and Sumac
De'Longhi
Ingredients
4 cups flour
1 cup warm water
1 tablespoon instant yeast
1 teaspoon salt
1 tablespoon olive oil
Filling ingredients:
1 large onion, finely chopped
¼ cup parsley
400g minced chicken breasts
½ cup water
1 garlic clove, crushed
2 tablespoons sumac
¼ cup pine nuts
1 teaspoon black pepper
Small amount of olive oil
Directions
Mix flour with yeast, salt and olive oil and then knead well with warm water until to form a homogeneous dough.
Cover and let it rest in a warm place to rise.
Mix the filling ingredients well in a deep bowl.
Divide the dough into 6 balls of equal size.
Coat the Multifry with some olive oil, then place the first ball of dough in the bottom of the Multifry bowl and roll it evenly, then add 3 tablespoons of the filling.
Close the lid, select the Pizza function, and set the thermostat dial to position 4 for 14 minutes and press the on/off button.
Repeat the same process with the rest of the dough balls.
Garnish it with pine nuts and parsley and serve. Bon appétit!
Information
Category

Appetizers

Cuisine

Mediterranean/Middle Eastern

Yield

3

Total Time

34 minutes, 59 seconds
Image Source: De'Longhi