Chocolate-Covered Strawberry Unicorns
How to Make Unicorn Chocolate-Covered Strawberries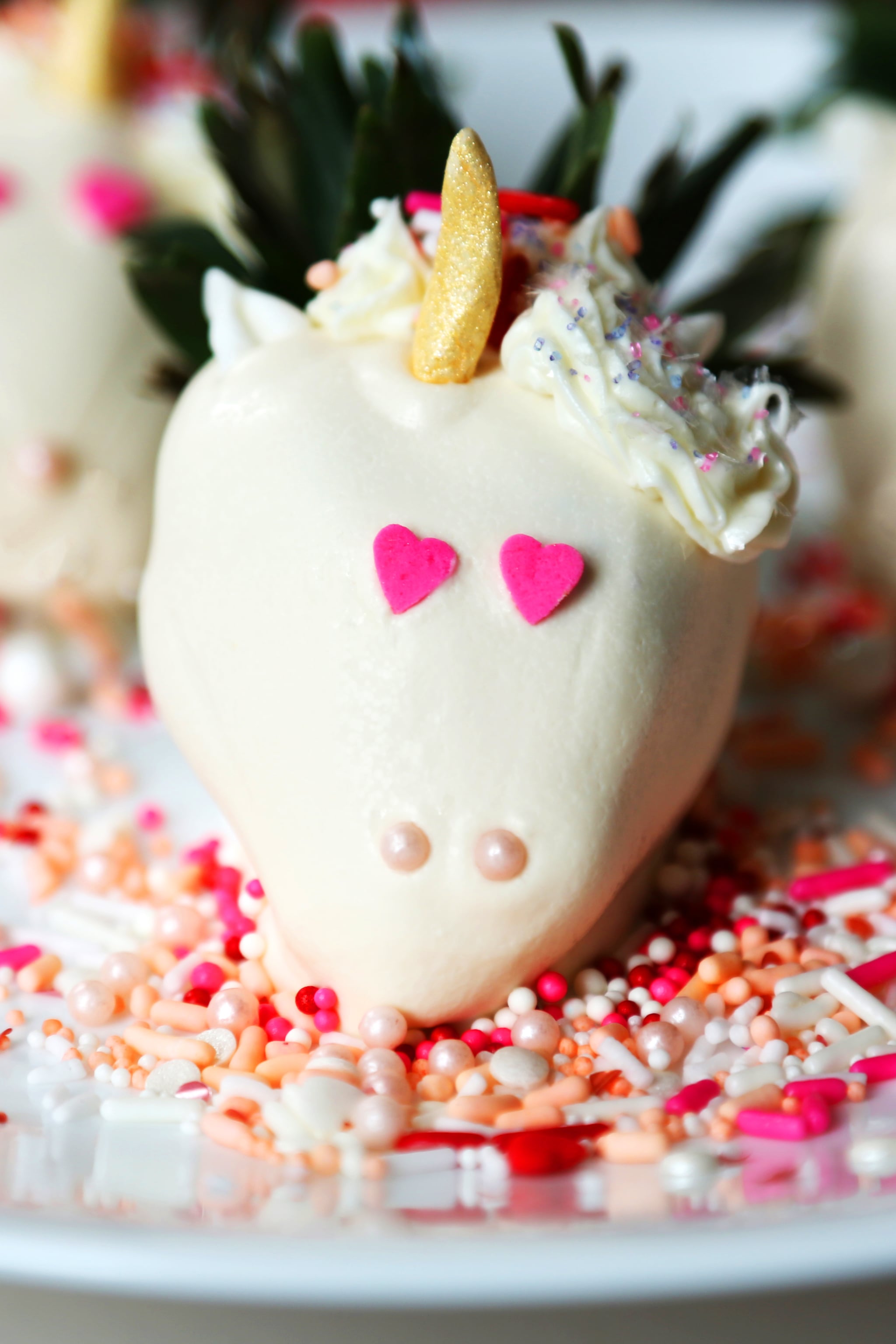 Chocolate-covered strawberries oddly resemble the same shape as unicorn head, so let's decorate them as such! Unicorns are officially everywhere, proving their existence is real . . . well, at least when it comes to sweet treats like cakes, macarons, and more.
Here's what you'll need:
Here's how to assemble them:
Holding the strawberries at the stem, submerge the red, fleshy fruit in the melted white chocolate (or candy melts), leaving the stem exposed. Shake off extra chocolate and carefully place on a parchment paper lined baking sheet.
Slowly place the fondant ears on the top right and left of the strawberry, just below the stem. Add the sparkly fondant horn in the center.
Use a set of food tweezers to place two heart-shaped sprinkles as the eyes (on the top third of the strawberry) and two pink pearl sprinkles as the nostrils (on the bottom third of the strawberry).
Form the mane of the unicorn by piping 3 stars on the top of the strawberry behind the horn. Then pipe in a swirly motion down one side of the strawberry in front of one ear. It's not anatomically correct, but you'll forgive me right?
Carefully add a few sprinkles and colored sugar crystals to the mane, avoiding the unicorn's face.
Allow to set at room temperature or transfer to a fridge for 20-30 minutes. Devour!
Image Source: POPSUGAR Photography / Anna Monette Roberts