Chocolate Thumbprint Cookie Recipe
Indulge in These Salty-Sweet Chocolate Ganache Thumbprint Cookies
Dense, chewy, chocolate-rich, and salty, these thumbprints satisfy. Thankfully, given their dainty one- to two-bite size, one can indulge in two, even three cookies without feeling like you, well, overindulged.
Rolling, shaping, and filling these cookies takes a little bit of time, but probably less than you assume they will. Both the dough and ganache are simple to make, and the more time-consuming steps feel almost meditative, rather than frustrating.
One small warning: the ganache remains slightly malleable even after firming up, so if you can avoid it, don't stack these cookies in a tin; if you must, layer with parchment paper for slightly less-messy results. For this reason, they're perhaps best for when you're hosting, versus toting to work or a friend's house.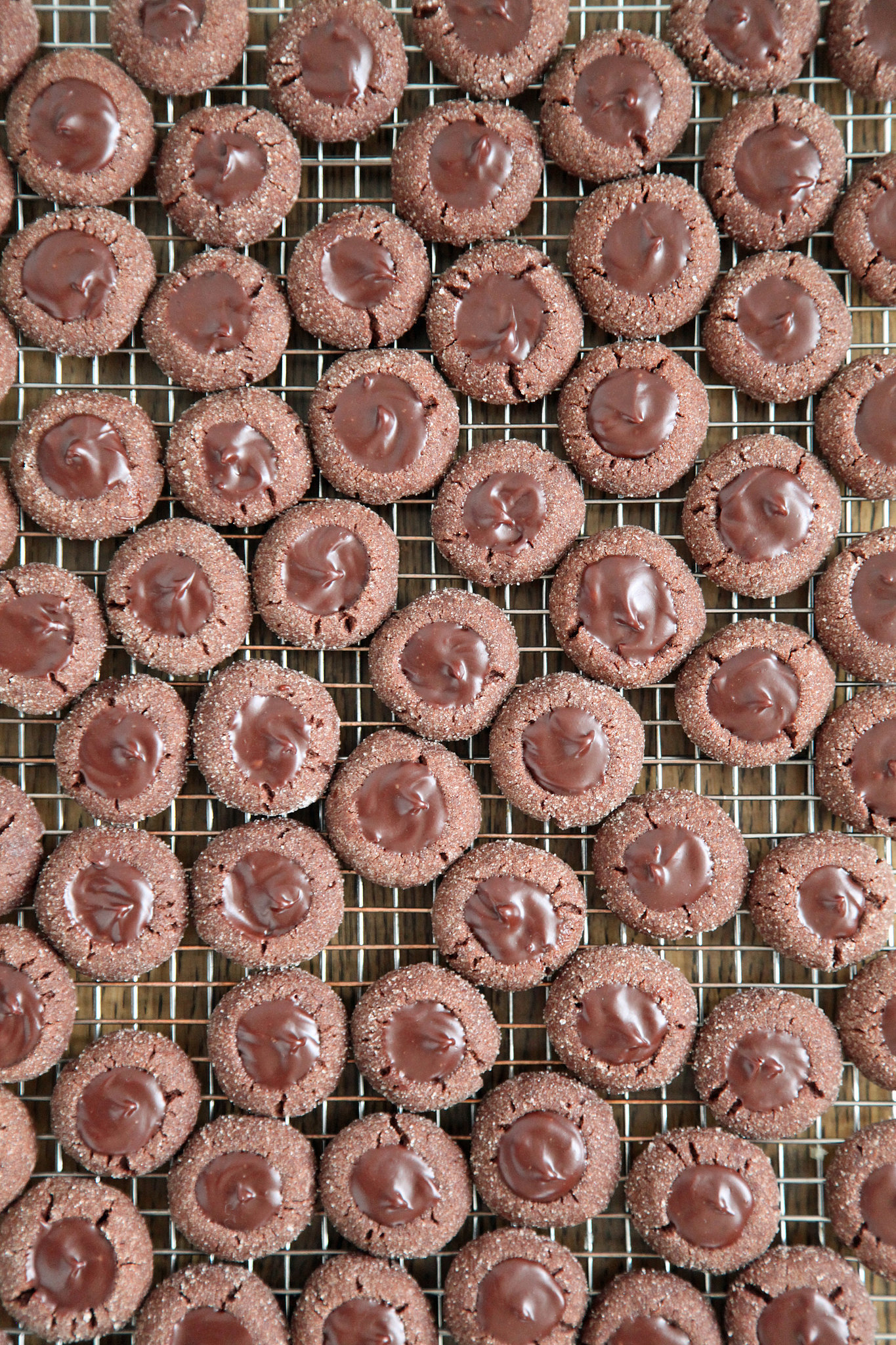 Image Source: POPSUGAR Photography / Nicole Perry