Churros
Donut Underestimate the Sugary Power of the Churro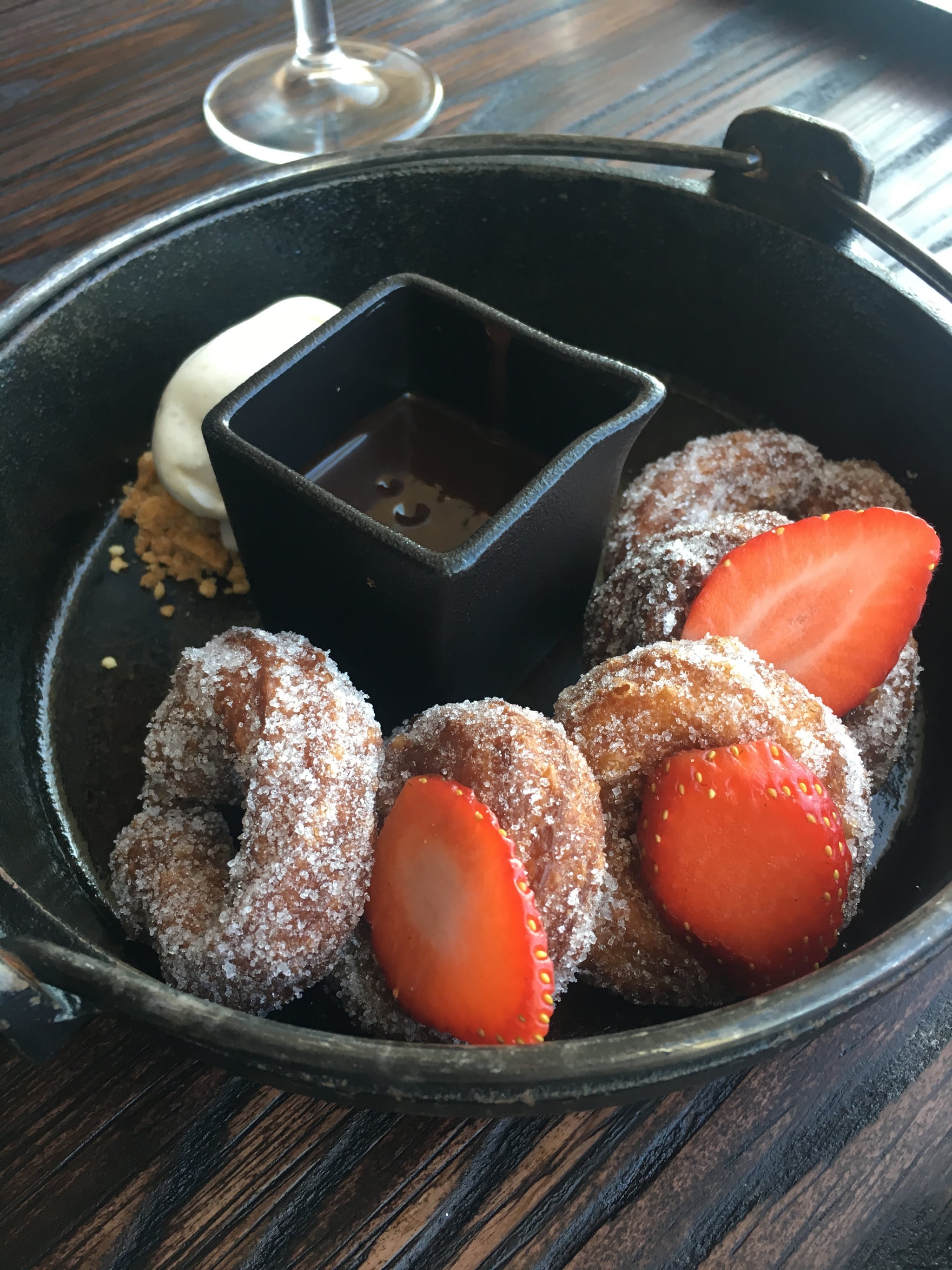 This Spanish fried-dough pastry is best seved with chocolate sauce and ice cream. Enjoy making Chef Manuel at Zoco Dubai's churros recipe at home!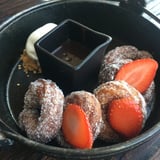 Ingredients
250ml Milk
250ml Water
15g Sugar
375g Wheat flour
4g Baking powder
5g Salt
50g Egg
200g Sugar
20g Cinnamon
200g Chocolate
Vanilla ice cream
Directions
For the churros: mix all the dry items in a bowl; wheat flour, baking powder and salt.
In a cooking pot place the water, milk and sugar in medium fire and when it starts to boil, add the dry items in at one time, reduce the fire to small and use a wooden spatula to mix well. You must to be a little aggressive with this dough because is going to be a little hard.
Mix until all the dough stays on your spatula and not in the pot, take off the fire and add the egg.
Place the dough in a nylon piping bag and give the donuts form.
Let them chill then fry.
Mix the sugar and the cinnamon and after fry the churros place in this mix.
Eat it with vanilla ice cream and melted chocolate.
Information
Category

Doughnuts

Cuisine

Mexican

Yield

12

Total Time

44 minutes, 59 seconds