Citrus Turkey
This Citrus Turkey Recipe Will Make Your Dinner Table Festive AF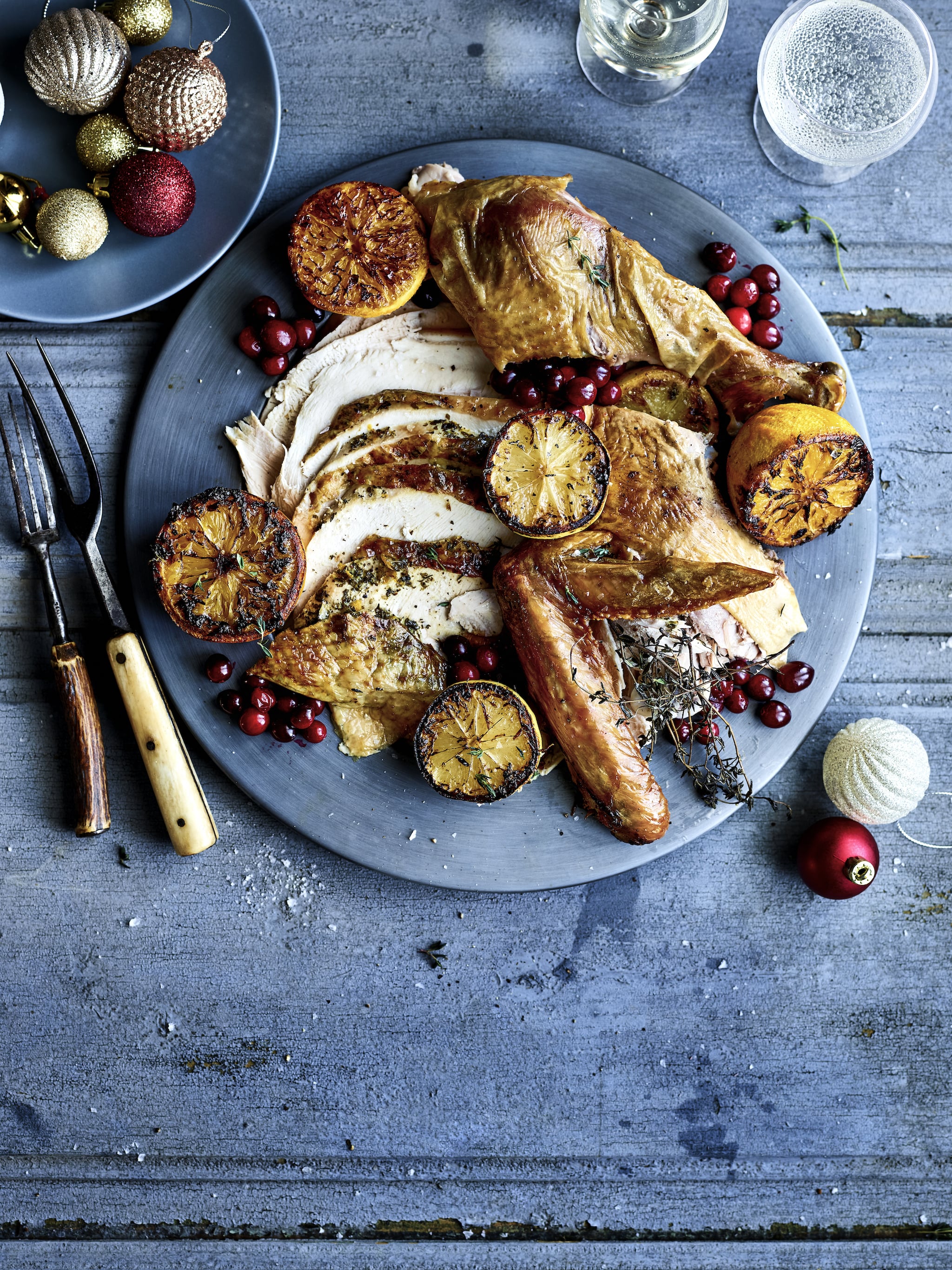 Oranges have become synonymous with Christmas as St Nicholas was said to have tossed gold down chimneys which landed in stockings. With the festive fruit a symbol of gold, you'll see them everywhere around the holiday season, including as a candy flavor and now on your bird. Spinneys Citrus Turkey recipe is the change your meat needs at the dinner table. Here's how to do it.
Ingredients
250g unsalted butter
2 tbsp spinneysFOOD Thyme leaves, plus 5 sprigs

2 tbsp finely chopped parsley
1 garlic clove, finely chopped, plus
1 whole bulb, halved
3 oranges, 1 zested, all halved
3 lemons, 1 zested, all halved
5-6kg turkey

1 onion, halved
Directions
Preheat the oven to 180°C, gas mark 4. Mix together the butter, thyme leaves, parsley, chopped garlic, orange and lemon zest and 
1 tbsp black pepper.
Pat the turkey dry with kitchen paper. Gently push your fingers under the skin to ease it away from the breasts and the top of the legs. Push the butter under the skin and massage it to create an even layer.
Fill the cavity with an orange, the onion, garlic bulb and thyme sprigs. Sit in a roasting tray and season with sea salt. Surround with the remaining oranges and lemons, cover with foil and transfer to the oven. To calculate the cooking time, allow 40 minutes per kilo for the first 4 kilos, then 45 minutes for each one after that.

Remove the foil for the last 30 minutes of cooking. To test the doneness, pierce the thickest part of the thigh – the juices should run completely clear. Leave the turkey to rest for 20 minutes before carving.
Information
Category

Main Dishes

Yield

10-12

Total Time

3 hours, 59 minutes, 59 seconds