Claw BBQ Dubai Wing Challenge
We Tried the Hottest Chicken Wings in Dubai...Here's What Happened
Chicken wings are one of life's (well, my life's) greatest pleasures, but wing eating got a bit more sinister this week when we headed over to Claw BBQ to try out what the restaurant claims is the hottest wings in Dubai.
The USA-style sports bar, which is located Downtown in Souk Al Bahar, certainly is the perfect place to serve up a platter of traditional American wings.
Decorated with college banners from some of the US' biggest sports schools, and with a mechanical bull in the backroom, this bar/restaurant serves up grub that will bring you back to your university days (well...if you went to university in the US). But for me, it's the wings that are the real draw.
While I usually opt for the traditional buffalo wings, I've been wanting to try the XXX Suicide Inferno Wings.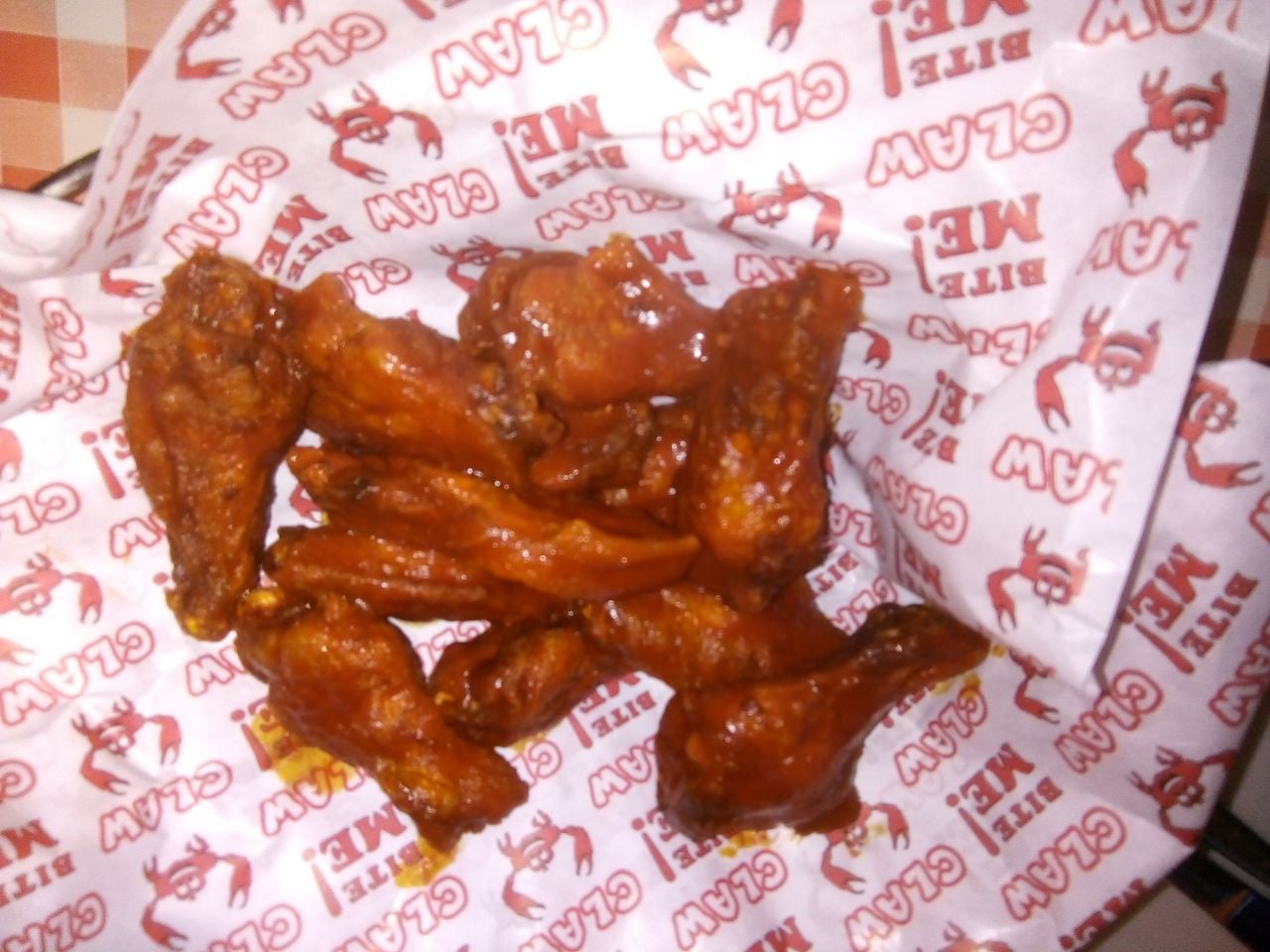 There's an entire wall in the restaurant with pictures of people who have won the challenge-- though there aren't that many success stories. Those brave enough to try it must finish 12 wings in 20 minutes. For each wing after the 7th you eat, you get a free beer.
Though I had every intention of trying the wings, when I found out that you have to sign a waiver just to eat the wings, I backed out. That's where I draw the line.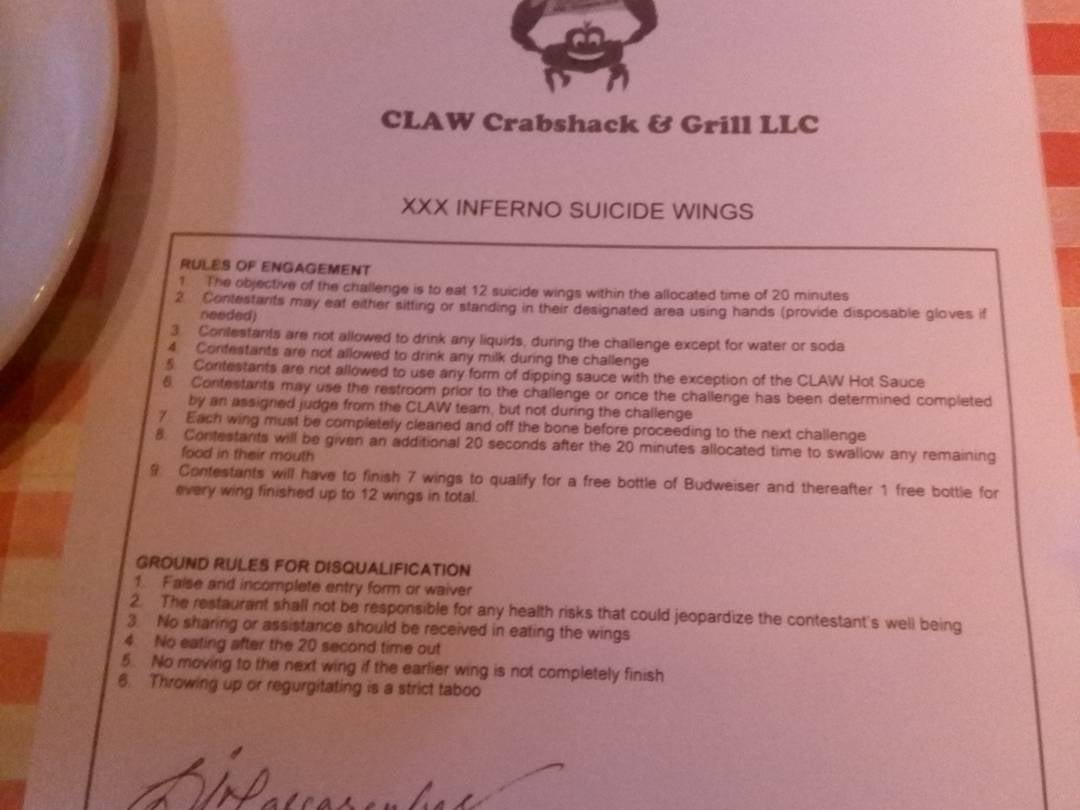 Luckily, my colleague Dean is a very good sport and stepped up to the plate to take the challenge in my place.
Dean briefly skimmed over the waiver before signing it, and did a quick Google search on how to best handle spicy food. He bought a banana to eat after finishing-- apparently it's the best way to cool down after a particularly spicy meal.
The instructions for the challenge are explicit: no one can help you finish; you can only drink water or soda during the challenge, and you must clean all the meat off of each bone.
Dean pulled the provided gloves onto his hands (yes...it's so spicy that you have to wear gloves) and dug in.
With the timer next to him, I encouraged Dean to slow down. He finished his first 4 wings in under 3 minutes, but he insisted that if he slowed down, he wouldn't be able to finish them. That's how spicy they were.
Dean finished the entire challenge-- all 12 wings-- in 7 minutes flat, which I assume must be some sort of Claw record.
We attempted to stream the challenge on Instagram live, but about a minute into filming Dean made me turn it off.
Dean won-- and the first question he asked when he finished was, "can I have my banana now?"
He's a total champ: I tried just a bit of the sauce on my finger after he finished and I felt the spice lingering for hours.
Claw's camera was broken so you won't be seeing Dean on the wall of fame anytime soon, but he's always a winner in our hearts.