Creme Brulee
Making Creme Brulee Seems Difficult, Right? Wrong.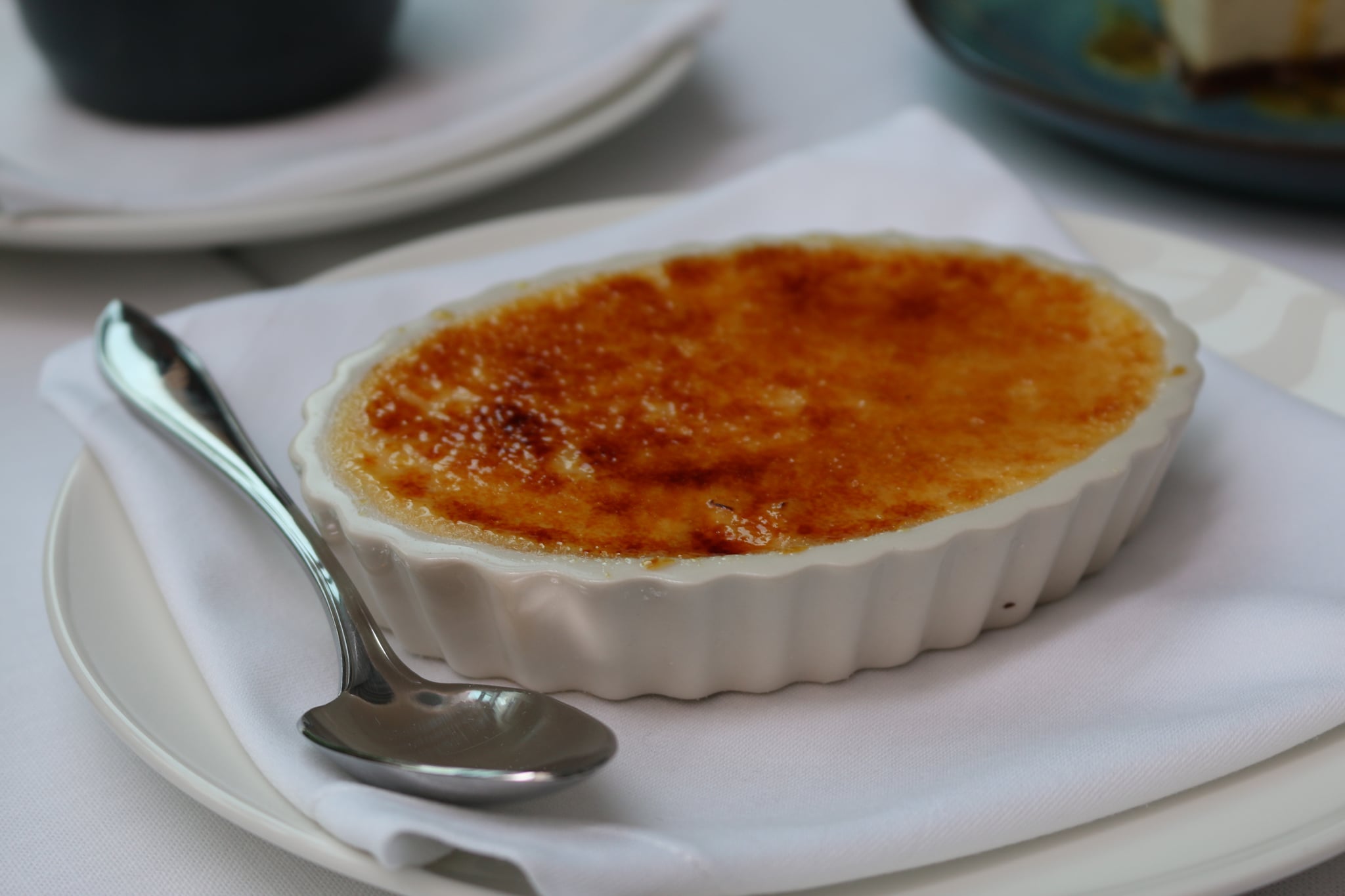 Yes, the Creme Brulee at Le Cirque restaurant in Dubai's DIFC neighborhood tastes so good but it doesn't mean making it requires top chef skills (although it helps). Check out how they do it in the recipe below.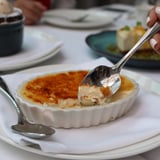 Ingredients
2 cups heavy cream
1 vanilla bean, split lengthwise, seeds scraped
Pinch of salt
4 large egg yolks
Half granulated sugar
8 teaspoons sugar in the raw, for glazing
Directions
Heat the oven to 300 degree. In the medium saucepan, heat the cream with the vanilla bean, seeds, and salt over medium heat until bubbles appear around the edge.
In a large glass measuring cup, blend the egg yolks, and granulated sugar with a wooden spoon. Slowly add the hot cream mixture, stirring gently. Remove the vanilla bean.
Arrange 4 shallow ramekins in a roasting pan. Slowly pour the custard into the ramekins, filling them almost to the top. Set the roasting pan in the center of the oven and carefully pour in enough hot water to reach halfway up the sides of the ramekins. Cover the pan loosely with foil and bake until the custards are firm at the edge but still a bit wobbly in the center, about 1 hour.
Transfer the ramekins to a rack to cool completely. Cover and refrigerate until cold, at least 3 hours.
Heat the broiler. Set the ramekins on a baking sheet and blot the surfaces of the custards to remove any condensation. Using a small sieve, sift 2 teaspoons of the sugar in the raw over each custard in a thin, even layer. Broil the custards on the top of the over until the sugar is evenly caramelized, 30 seconds to a 2 minutes. Let cool slightly, then serve at once.
Information
Category

Desserts

Cuisine

French