Deliveroo Direct to Airport Boarding Gate
Hate Plane Food? Now You Can Get Takeout Delivered Directly to Your Boarding Gate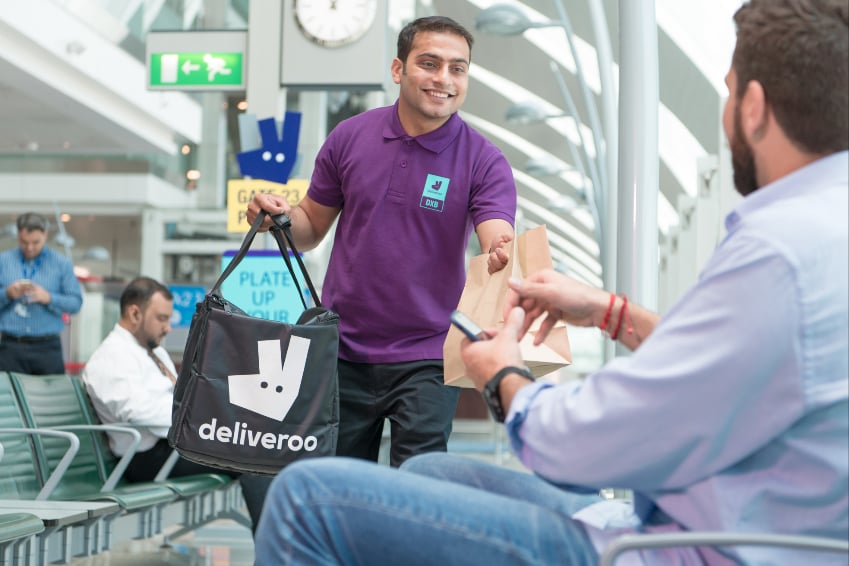 Unless you're flying Upper Class, one of the worst things about air travel can be the unfortunate food options you get while spending hours in the air. But thanks to Deliveroo, you won't have to worry about that much longer if traveling from Dubai.
The food delivery service has launched a service with Dubai Airports that means you get your favorite bites sent directly to you at the boarding gate before you hop on board. For now, you can get the likes of Costa, Giraffe, Heineken Lounge, Carluccio's, McDonald's, Picnic, Café Chocolat, Le Pain Quotidien, Pulp, and Paul at the A-Gates in DXB Terminal 3. In about six month's time it should be rolled out to other terminals.
"DeliverooDXB is a truly ground-breaking service that brings an extra level of convenience to our customers. Our mission to completely reinvent the airport experience is rooted in implementing innovative concepts, as demonstrated by this partnership with the world's best food delivery brand," Eugene Barry, Executive Vice President of Dubai Airports' Commercial and Communications group, said. "Now passengers can receive delicious food from our food & beverage outlets while they wait to board, all made possible by the expertise of Deliveroo and our world-beating Wow-Fi service."
Just use the app, website or the airport's WiFi welcome page to place and order.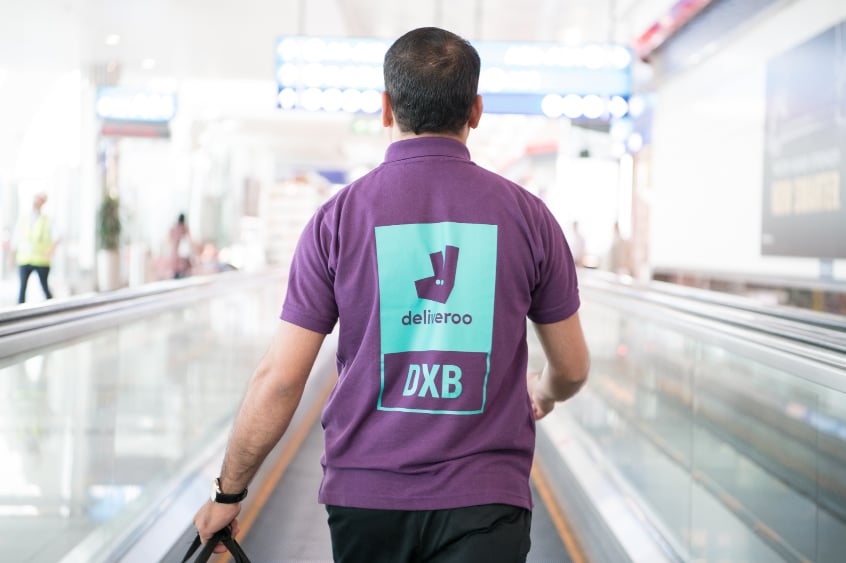 Image Source: Deliveroo