Deliveroo Trials Camel Delivery
Deliveroo Might Start Delivering Food Via Camel in 2018 (Yes, Really!)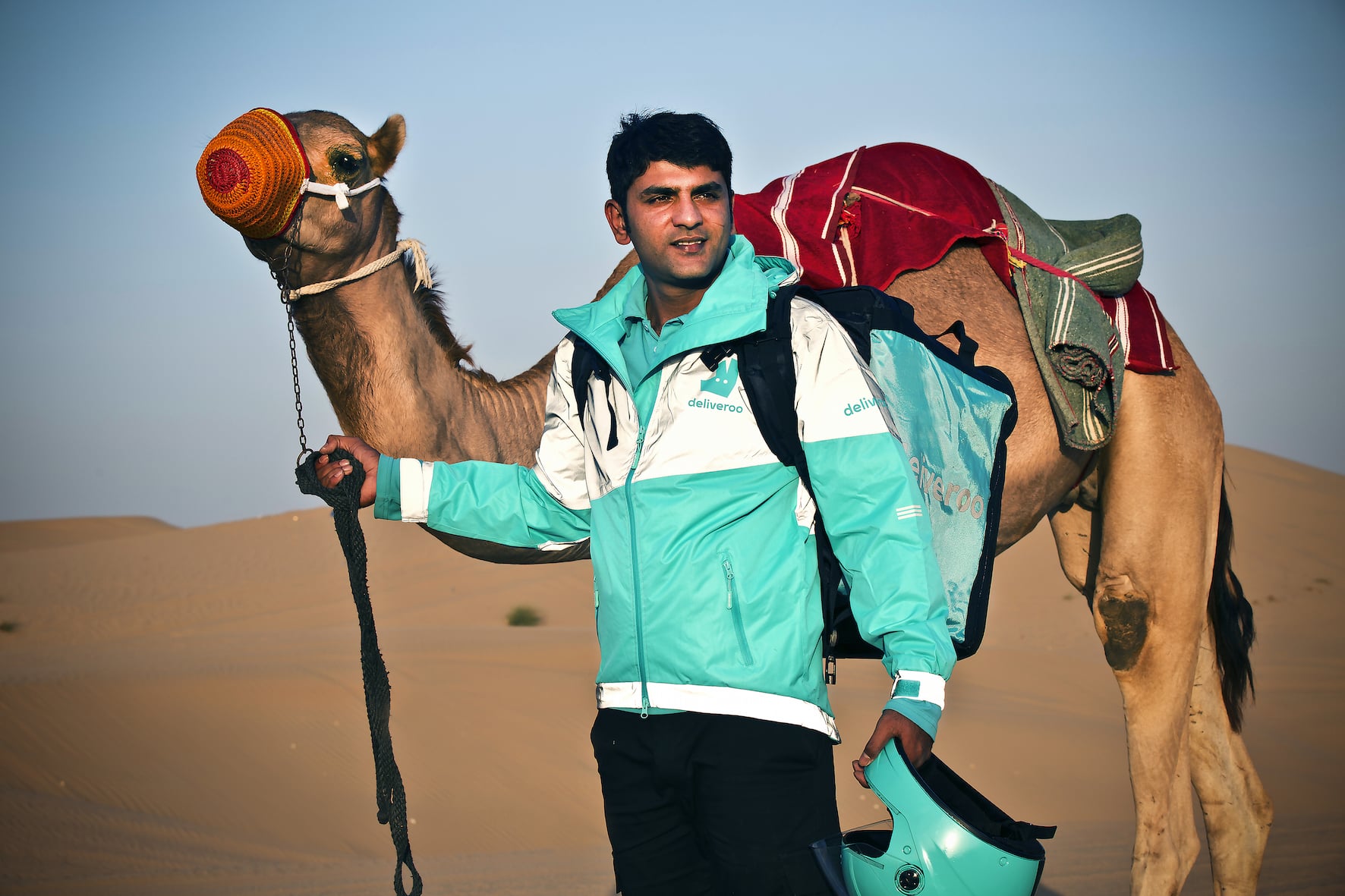 It sounds like an April Fools' joke but then you remember it's December and the fact that they now deliver food to airport boarding gates.
So yes, it's true, you could be receiving your next Deliveroo meal courtesy of a camel. The website and app trialed the service over this past weekend and it seriously could be a reality to for who live in hard to reach parts of Dubai.
Crazy!
A representative said it's "a potential new service designed to reach customers that a motorbike cannot."
Well, fair enough! We might have to book another camping trip in the desert to see how it unfolds!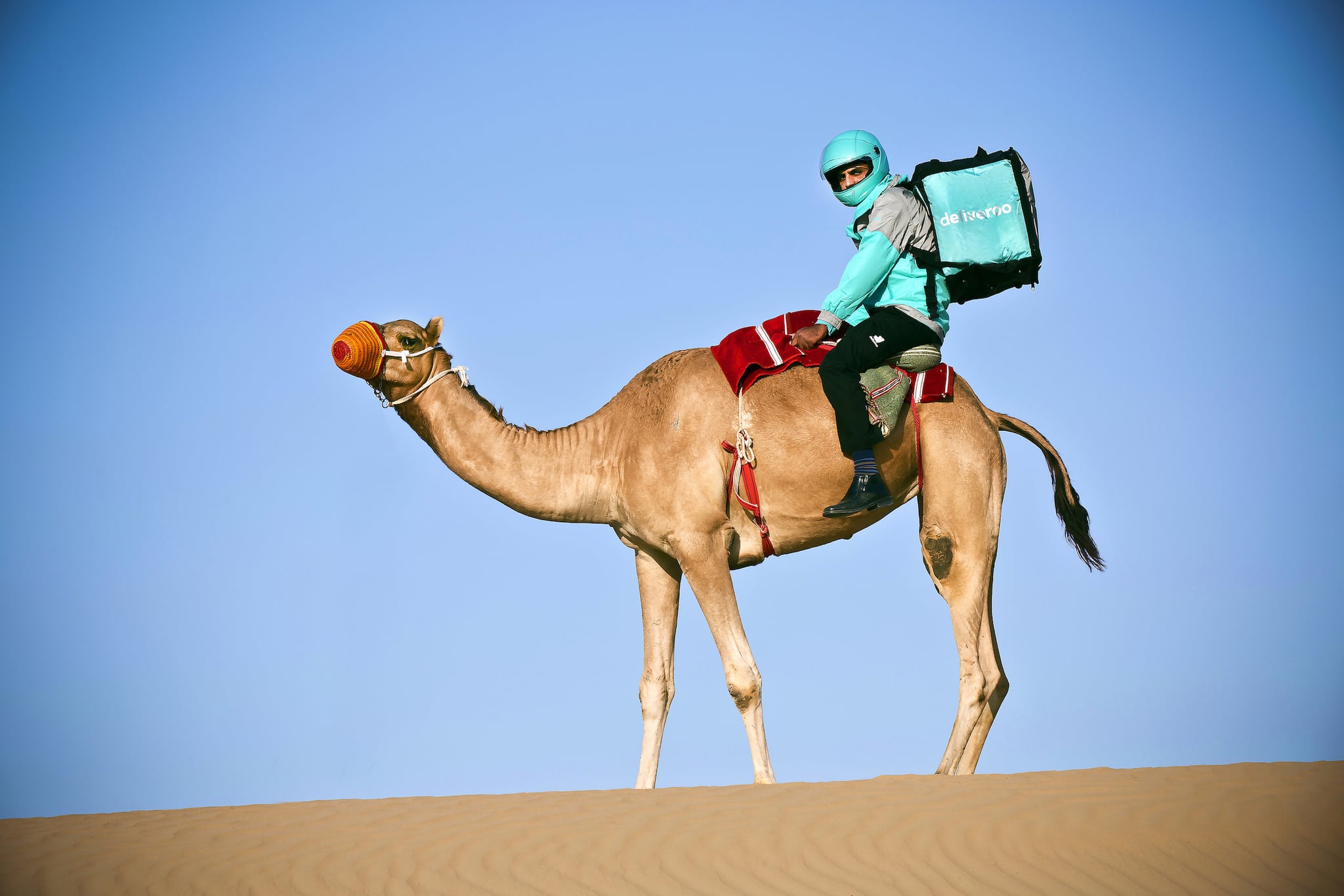 Image Source: Deliveroo