Devon Crab, Bisque and Lobster Oil Lasagne
Lasagne Just Got Posh With This Devon Crab Twist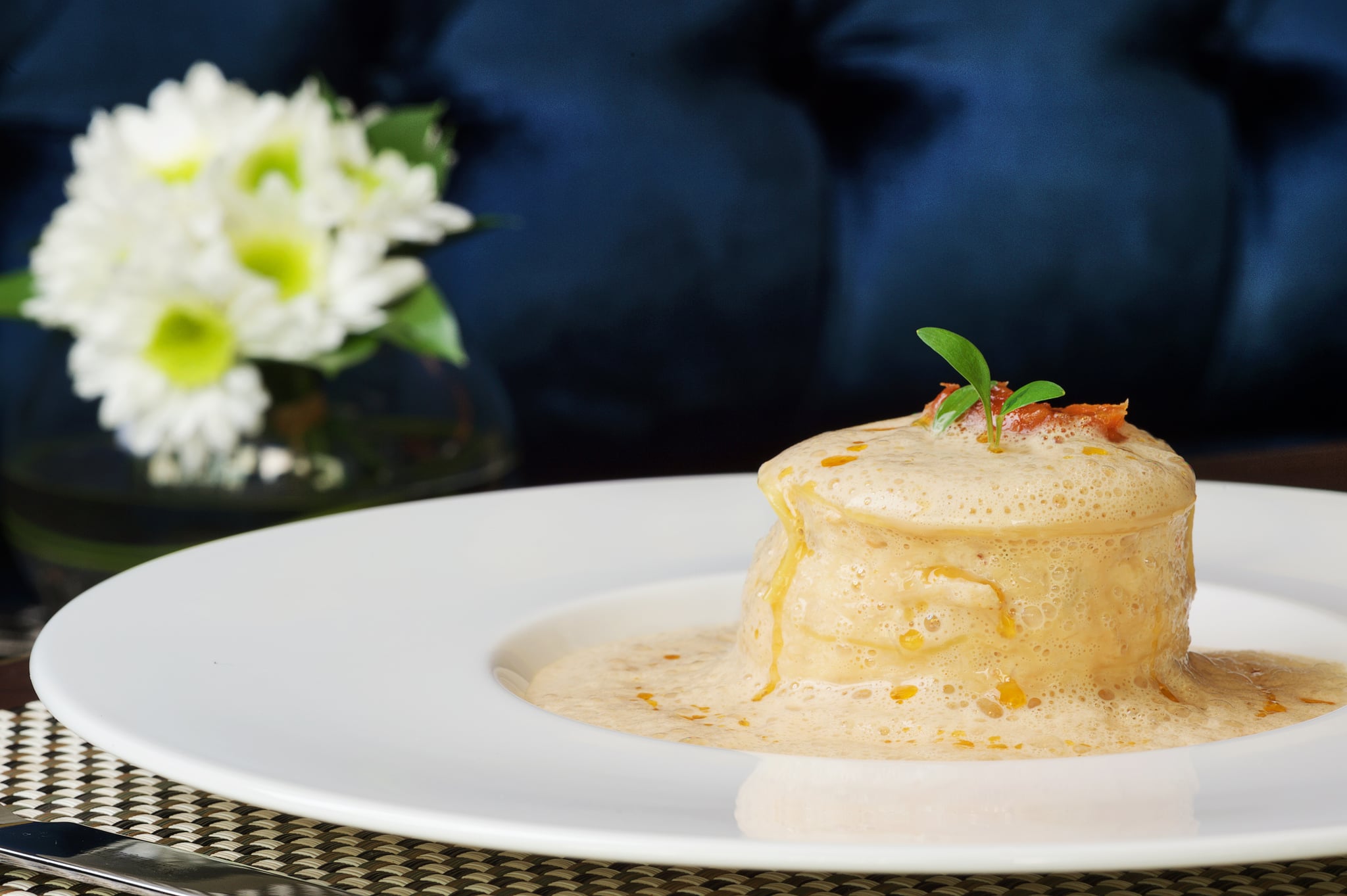 Brothers Chris and Jeff Galvin brought their Michelin-starred Mediterranean food Dubai and now it's coming to your dining table with this Devon Crab, Bisque and Lobster Oil Lasagne recipe. Bon appetit!
Devon Crab, Bisque and Lobster Oil Lasagne
Galvin Dubai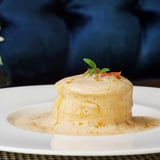 Ingredients
PASTA DOUGH:
350g "00" Pasta flour
35ml Olive oil
15g Sea salt
150g Semolina flour
250g Pasteurized whole egg
Lobster bisque
LOBSTER OIL:
5g Star anise
1g Cayenne pepper
1g Paprika
5g Coriander seed
5g Fennel
15g Thyme
3 Bay leaf
500g Lobster head
1 pinch Saffron
1l Olive oil
15g Ginger
CRAB MOUSSE:
1kg White crab meat
500g Scallop meat
500ml Whipping cream
2g Cayenne pepper
24g Salt
SAUCE VIERGE:
170ml olive oil
200g Lemon
20g Coriander seeds, 100g leaves
100g Basil
500g Tomato roma
500g Kalamata olives
5g Salt
5g Pepper
Directions
FOR THE PASTA DOUGH:
Place all the dry ingredients into the robot coupe.
Add the wet and ingredients and pulse till the dough starts to come together.
Remove from the robot coupe and turn out onto a floured service.
Knead the dough, till it comes together and is nice and smooth.
Wrap in cling film and leave to rest for at least 1 hour.
FOR THE LOBSTER BISQUE:
Sanitize and cut all the vegetables by mirepoix.
Roast the lobster carcasse.
Deseed the tomato roma in a big pot, add the liquids and bones.
Bring to boil and keep skim. Add the vegetables and leave to cook for 8-10 hours.
Strain and reduce by semi-gaze.
FOR THE CRAB MOUSSE:
Remove bones from crab.
Clean the scallop meat and wash in a bowl with sparkling water for 30 seconds. Leave to dry in the fridge for 5-7 minutes.
In a blender, mix half the scallop with cream and slowly blend the rest after.
Season with salt and cayenne.
Add crab at the end.
FOR THE SAUCE VIERGE:
Warm oil and lemon juice to 37°C.
Add basil and coriander Infuse for 20 mins.
Finish sauce vierge with the rest of the ingredients, a pinch of chopped herbs and 1tbsp tomato.
Information
Category

Appetizers

Cuisine

French