Dining at Watergate Hotel, Washington DC
Pizza Over the Potomac: Is This the Best Spot in the USA Capital For Dinner With a View?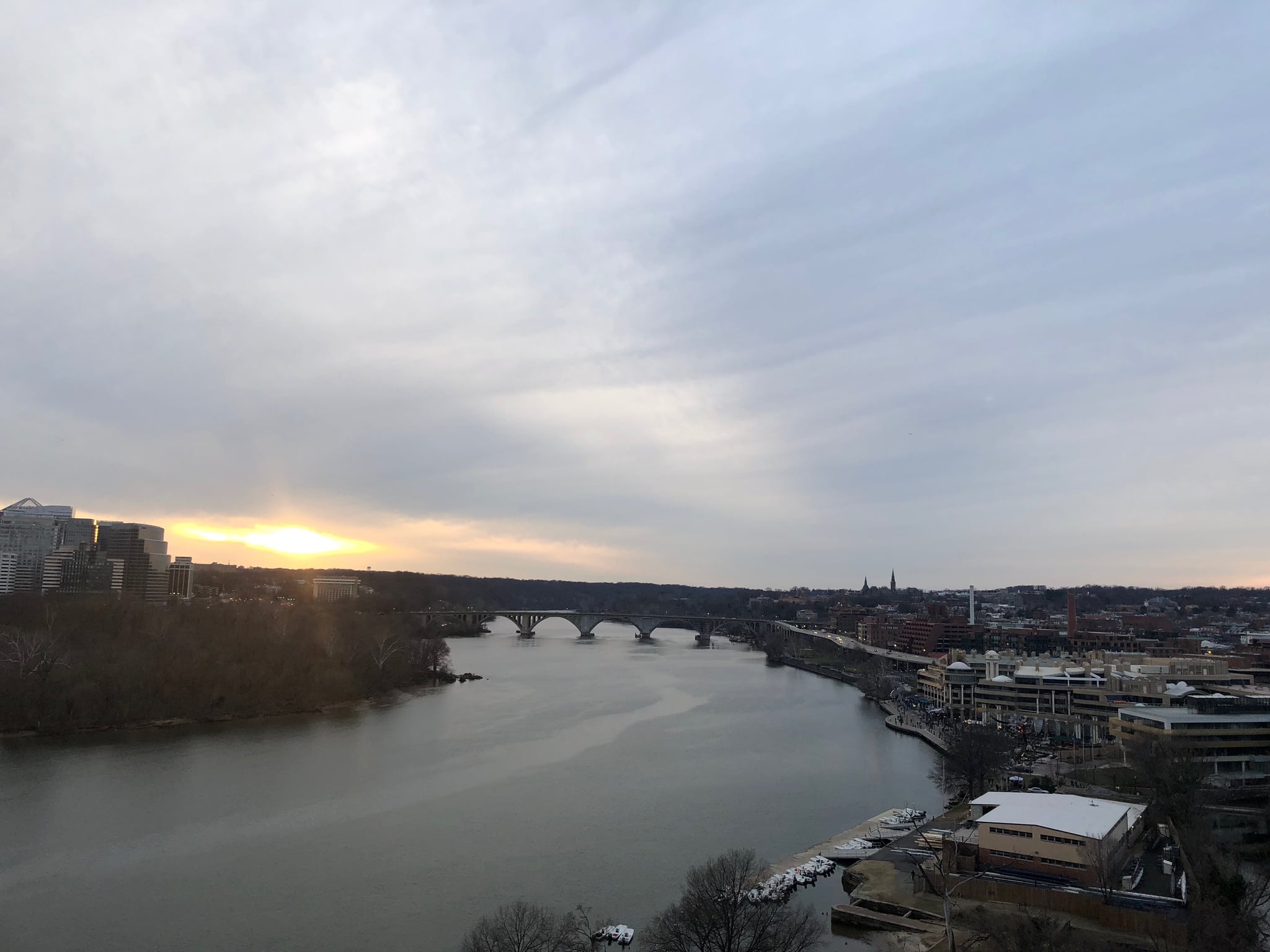 Washington DC is famous for many things, two of them being that it's the home of American politics and its fabulous dining scene. The Watergate Hotel combines both with its fantastic options for foodies. Being home to the original room where the infamous wiretapping scandal happened in 1972 during President Nixon's time in office, it's no wonder it attracts guests from all over.
For an incomparable dining experience in the city, I'd recommend heading to Top of the Gate – a rooftop bar which serves up quick and tasty bites. Well-known for their pizza delivery service (although they're made in their very own kitchen, they're delivered in kitsch branded boxes), the venue attracts major celebrities, royals and political figures (while I was there some important people from Saudi Arabia had checked in) but it feels less pretentious than other rooftop lounges in the city.
We cozied up in blankets on the couches, watching the sunset over the Potomac River while chowing down on a selection of thin-bases such as Margherita, truffle cheese, pepperoni and more. In the cooler weather it's a great place to casually dine with hot toddies and mulled wine.
While other hotels across town may boast a buzzing sky-high venue, Top of the Gate surpasses them with no roof to obstruct views, allowing a 360-degree edge on the competition. It means we spent our time there watching the sunset neat the beautiful Georgetown University Campus in the distance, and sneaking peeks at the glorious Washington Monument, Kennedy Center as well as the Key and Arlington bridges.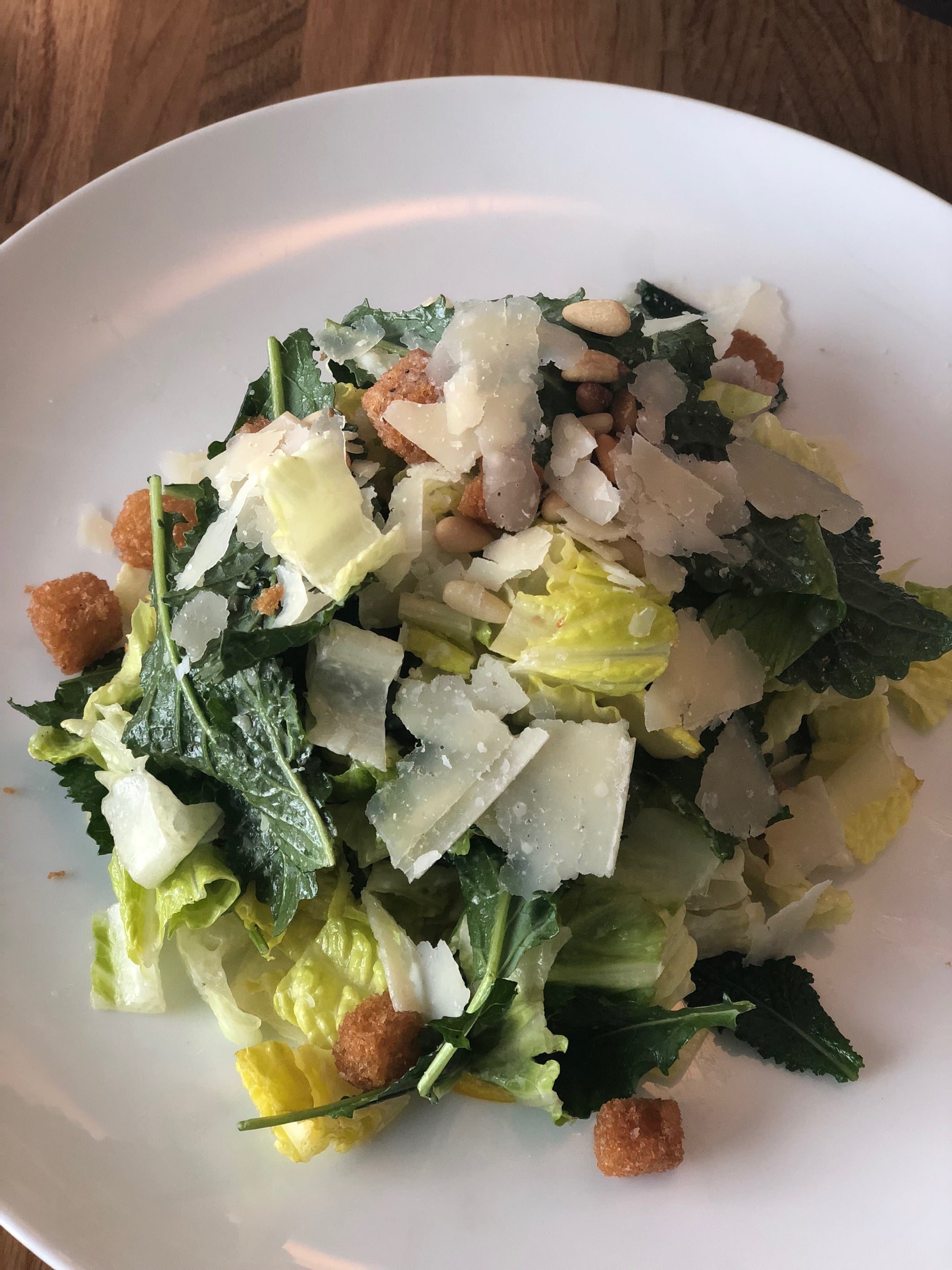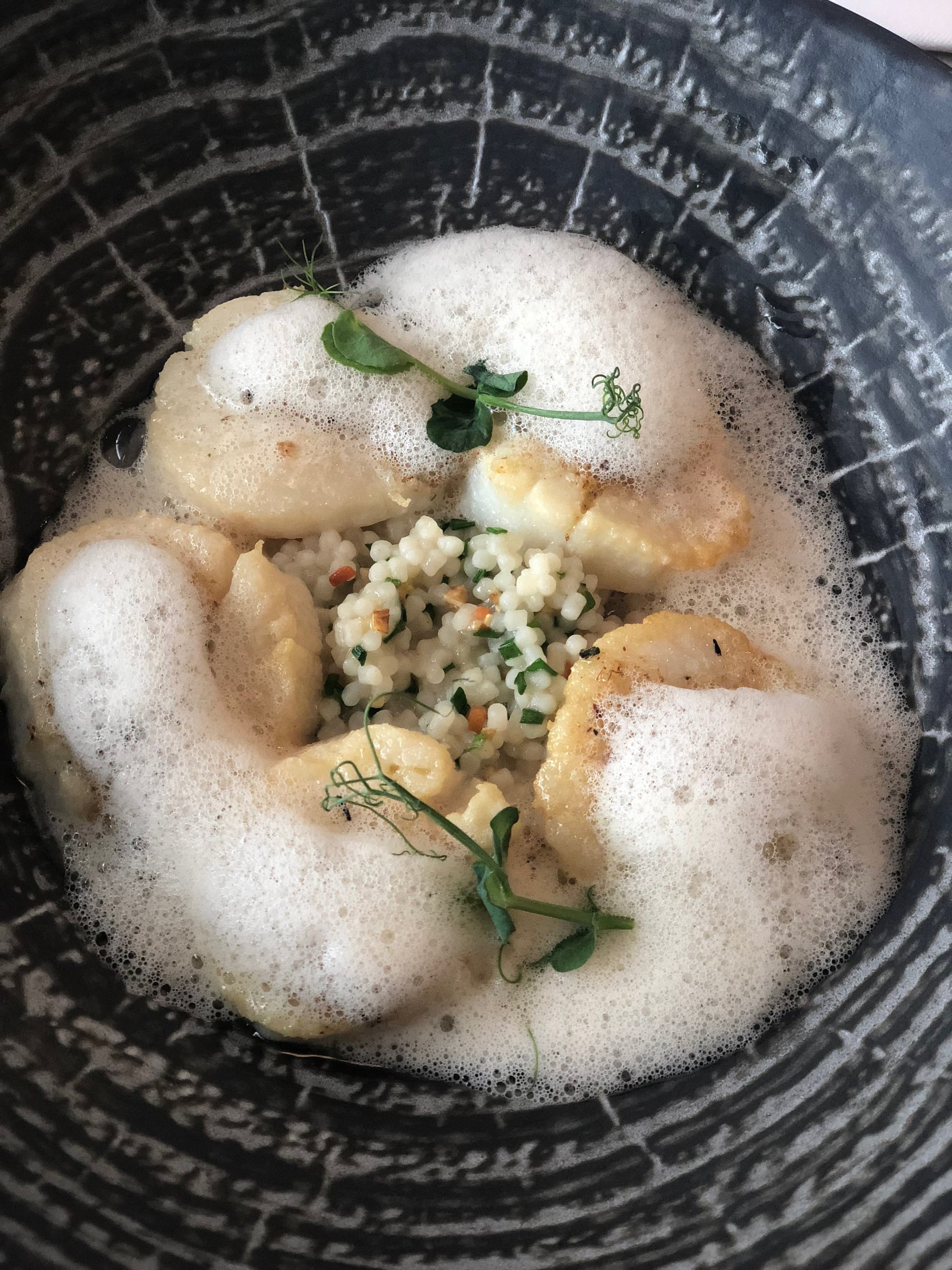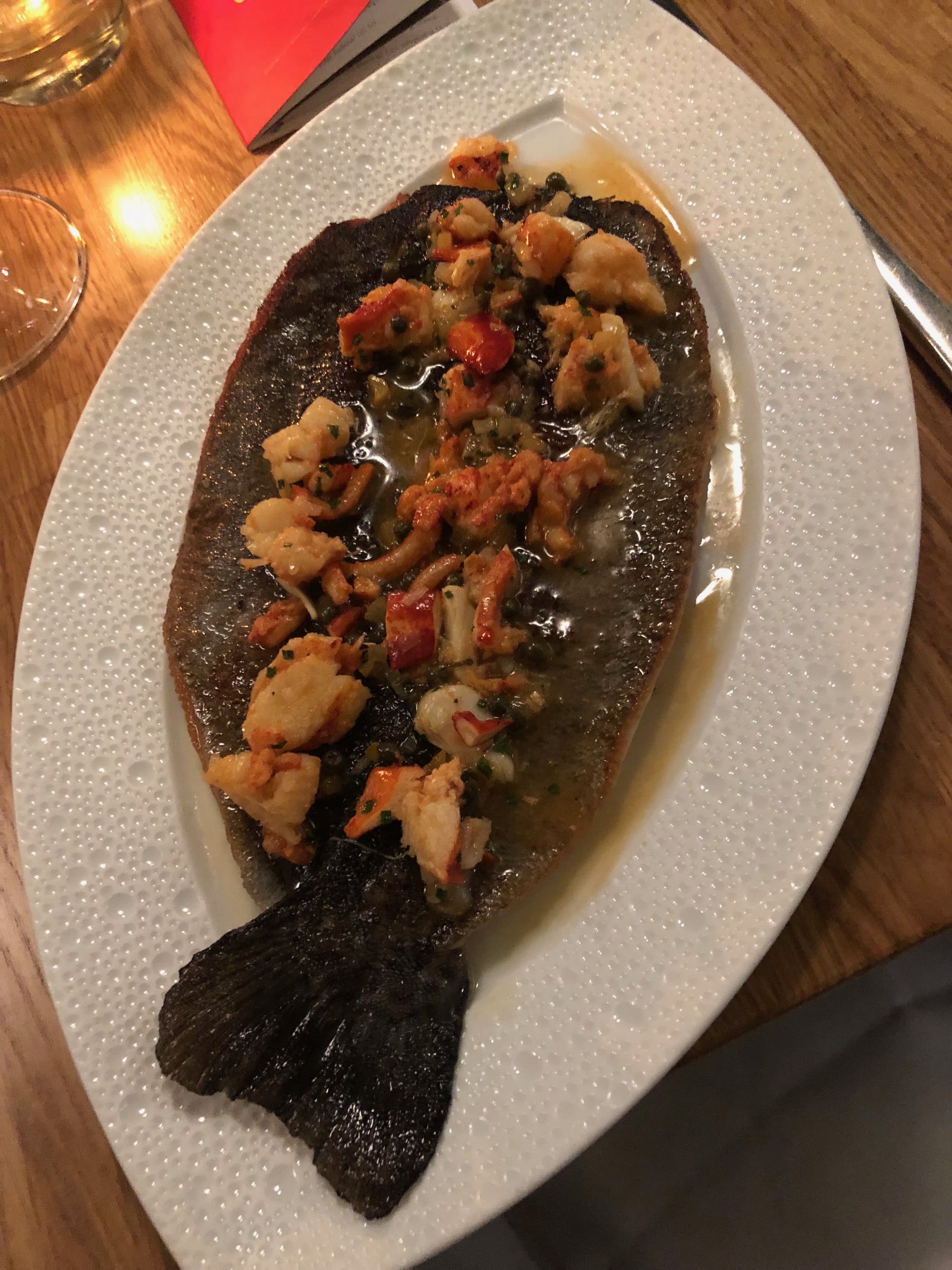 If you like the sound of that but feel like something more upscale, head downstairs to their fine dining restaurant, Kingbird, which boasts its own bar and an extensive menus or all times of day. Described as American cuisine with a French twist, highlights include the fresh Caesar Salad, which is made with just the right ratio of romaine, kale, pine nuts and creamy parmesan. If you're feeling hungry, team it with the Caramelized Scallops which come with fregola sarda, ginger and is drizzled in sauce.
For a heartier dinner, you have to try the Pan Roasted Brook Trout. It's so huge that it takes up the entire fish-shaped plate and on top of that it's served with crab, brioche, lemon and brown butter. So good. It was recommended to be by Executive Chef Michael Santoro himself, who has experience working in Heston Blumenthal's The Fat Duck as well as starting up his own restaurant in Philadelphia. He knows more than a thing or two about food after working in six countries.
We took dessert outside to the shed where a barmaid was serving up Spiked Hot Cocoa, Chocolate-Espresso and a bunch of other adult beverages. Paired with chocolate dipped marshmallows, churros and other sweet treats served up, it definitely hit the spot.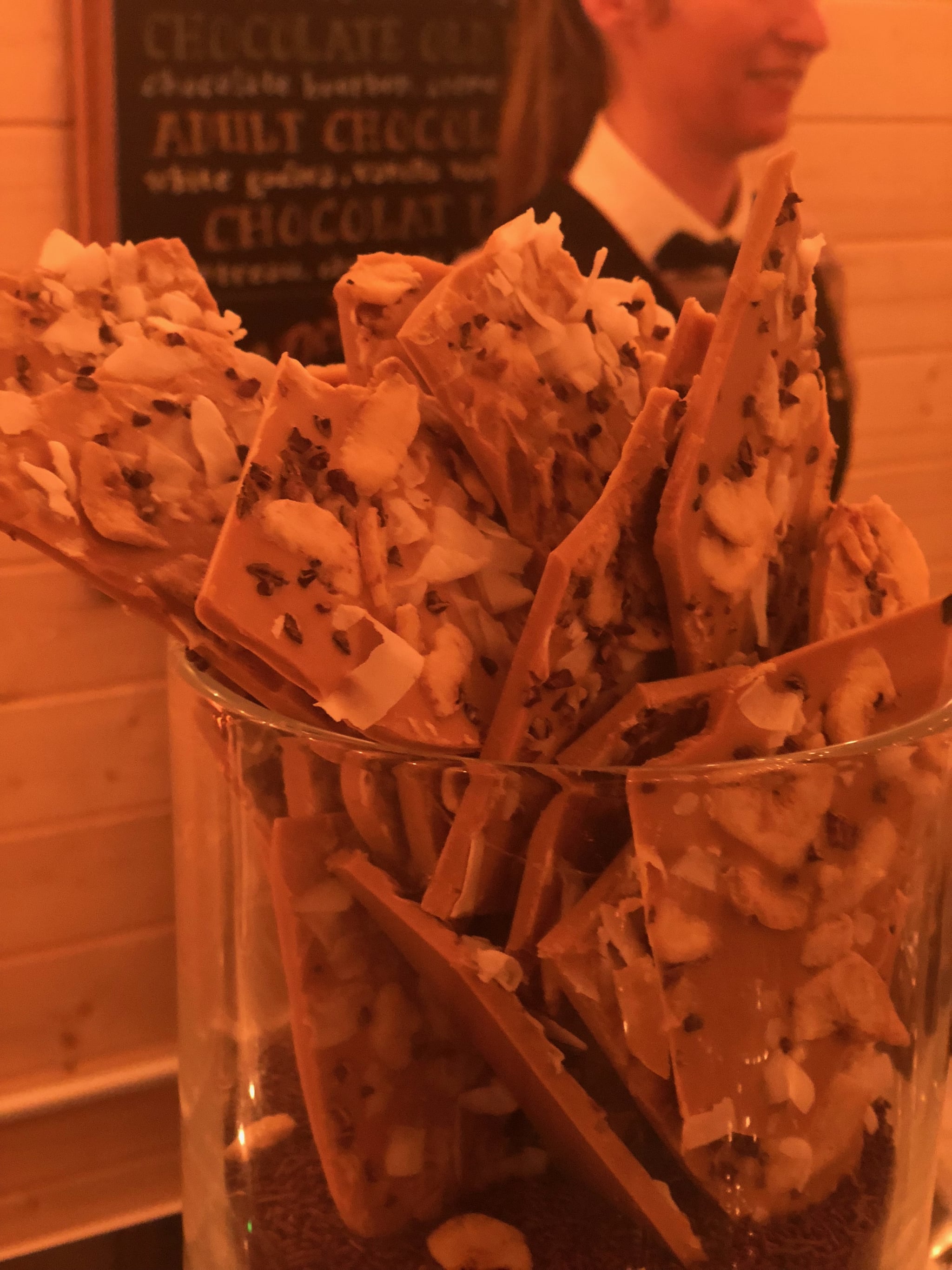 Travel and accommodations were provides by The Watergate Hotel for the purpose of writing this post.