Dinseyland Pineapple Cotton Candy
You Won't Find This Disneyland Pineapple Treat at the Tiki Room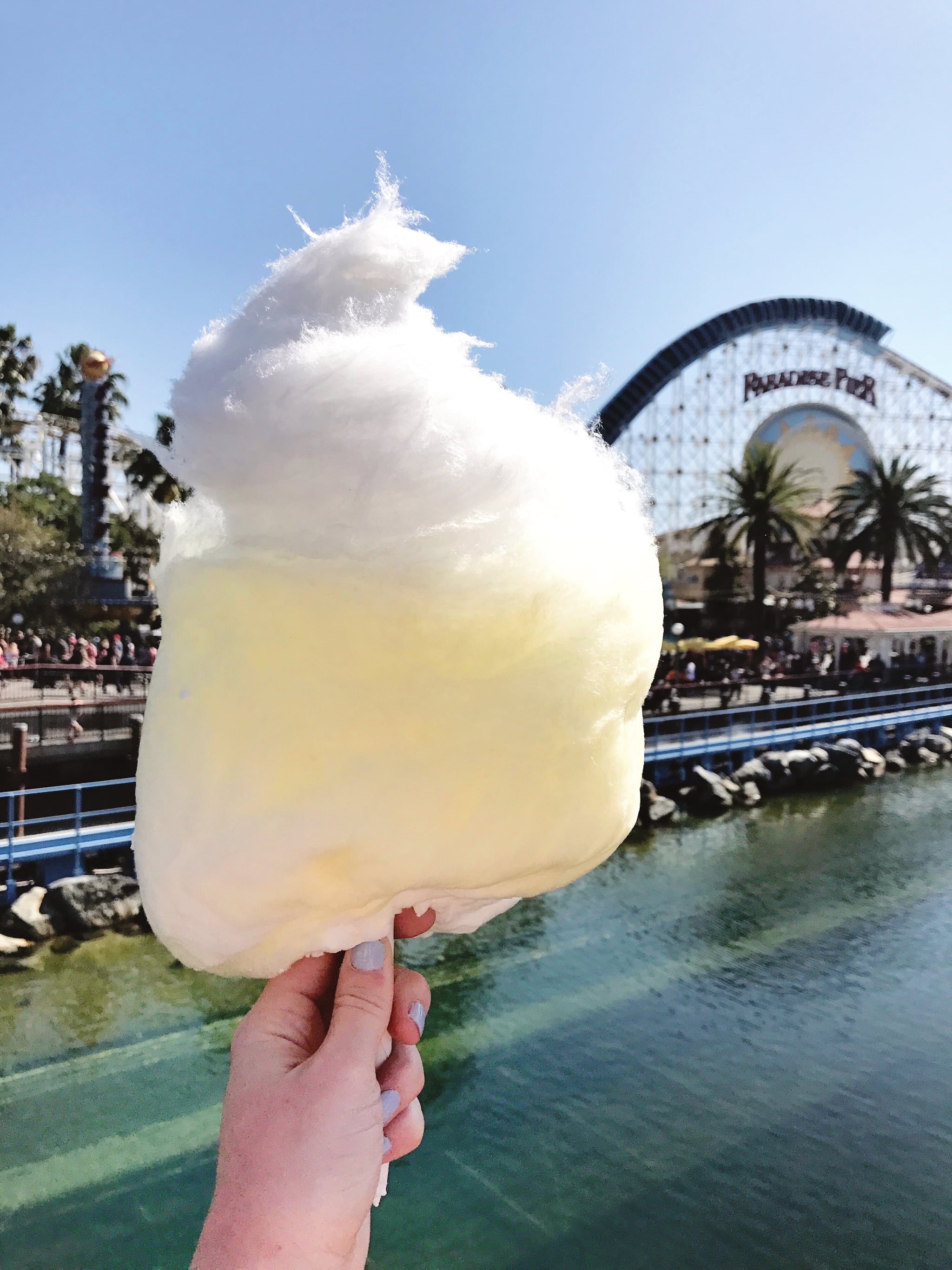 So good I couldn't wait to eat some of it before taking a picture
My favorite Disneyland treat has always been a frosty pineapple float just outside the Tiki Room — which just so happens to be my favorite spot at Disneyland. Like, c'mon, where else can you enjoy shade from the sun and air conditioning in the scorching landscape of central Orange County while being serenaded by animatronic birds and enjoying a sweet mocktail?
Rumor had it that there was another rivaling pineapple treat on the streets of Disney: pineapple cotton candy. The moment I got wind of tropical-flavored sugar that was available for purchase, I was ready for the hunt. Niche Disney treats like this — take the Star Wars churros, for instance — are highly-coveted and typically only in certain locations in the park. The cotton candy in question? Only available in Disney California Adventure . . . and only at Paradise Pier, near The Little Mermaid and California Screamin' rides.
After stalking this island-inspired dessert like a seagull hunting a bag of chips on the beach, I came out victorious just outside the entrance to California Screamin', behind the Mickey's Fun Wheel (note: I came upon a sold-out cotton candy stand outside Ariel's Undersea Adventure ride, where I was told there were no more pineapple cotton candies, but nevertheless I persisted).
The verdict: they're INSANE. The taste pays homage to a certain Hawaiian refreshment from Adventureland in Disneyland park, but in light-as-air cotton candy form. Even if you're not a typical cotton candy fan, you should try this variety, as the pineapple flavor isn't too fake or cloying.